The Criminal Minds Show You Had No Idea Existed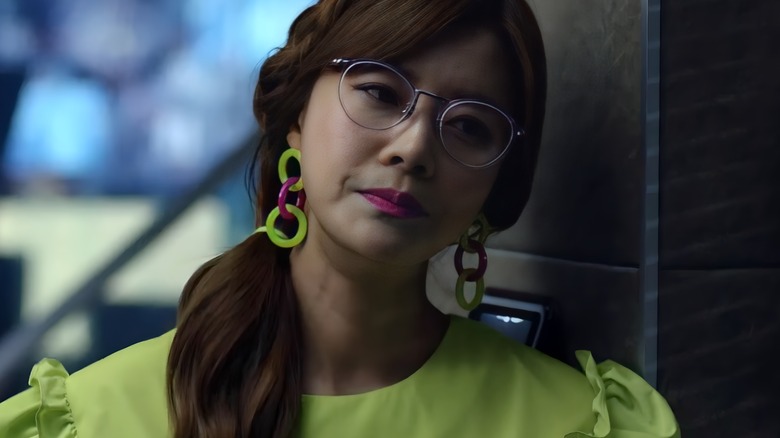 tvN
It shouldn't be all that difficult, keeping track of all of the network police procedurals from the last 20 years. After all, there's only "CSI," "CSI: Miami," "CSI: NY," "CSI: Cyber," "CSI: Vegas," "JAG," "NCIS," "NCIS: Los Angeles," "NCIS: New Orleans," "Law & Order," "Law & Order: SVU," "Law & Order: Criminal Intent," "Law & Order: Trial by Jury," "Law & Order: UK," "Law & Order: LA," "Law & Order True Crime," "Law & Order: Organized Crime," "Hawaii Five-O," "Criminal Minds," "Criminal Minds: Suspect Behavior," "Criminal Minds: Beyond Borders," "Bones," "Cold Case," "Castle," "Without a Trace," and maybe a couple of other ones.
And then, out of nowhere, you find out that there are other countries in the world making their own television series about their own law enforcement teams solving their own crimes. Sometimes, they do to American television what it does to everything on the BBC, changing the names of a show's main characters and sort of Mad Libbing their way through a season or two.
That, as it turns out, is roughly what went down when the South Korean network tvN took a swing at broadcasting their own version of "Criminal Minds," reimagining the program as a fresh new offering called ... "Criminal Minds."
South Korea's Criminal Minds was exactly what it says on the box
This particular "Criminal Minds" had all the fixings of the American version, and more or less picked up from its U.S. source material's fourth season. The show featured a new setting and a suspiciously familiar cast of characters. Standing in for Shemar Moore's Derek Morgan was Lee Joon-gi, playing a member of the National Crime Investigation team named Kim Hyun-joon and winning a Fabulous Award (a real thing) along the way, according to TV Insider. Hotchner was subbed in for by Son Hyun-joo's Kang Ki-hyung, Emily Prentiss (Paget Brewster) became Ha Sun-woo (Moon Chae-won), and the good Doctor Spencer Reid (Matthew Gray Gubler) was reenvisioned as Lee Han (Go Yoon).
In a twist best referred to as a "reverse 'The Office,'" the overseas reboot of "Criminal Minds" didn't last long, dying on the vine significantly earlier than the American original. All in all, the hourlong, single-camera crime procedural made it to a scant 20 episodes before going off the air, or around 7% of the length of its parent program. But between July 26 and September 28, 2017 (via IMDb), "Criminal Minds" operated beyond borders. Ironically, "Criminal Minds: Beyond Borders" remains a local delicacy. It also lasted longer, which doesn't seem like it can be accurate.