Ant-Man And The Wasp: Quantumania Now Has An Official Release Date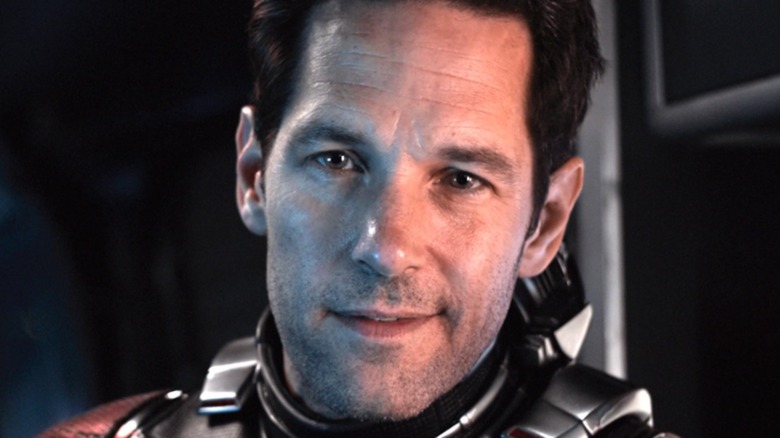 Marvel Studios/Disney
In a video posted early May 3 by Marvel Entertainment, the massive movie titan paid tribute to its past 13 years of movie history, rounding the whole affair off with a fat volley of release date announcements and brief looks at the MCU's next three films.
While a total of ten titles were shown, fans were only given glimpses of what's to come for "Black Widow," "Shang-Chi and the Legend of the Ten Rings," and "The Eternals." These are the first three film projects set to release. The final film in this ten-movie sequence will be "Guardians of the Galaxy Vol. 3," which is set to release in May 2023.
Everything between "The Eternals" and "Guardians of the Galaxy Vol. 3" appears to be sequels for MCU films of the past, including "Ant-Man and the Wasp: Quantumania." Not much is known about this project at the moment, but what details are out there hint at some exciting twists and turns for the likes of Ant-Man and his allies.
When will Ant-Man and the Wasp: Quantumania release?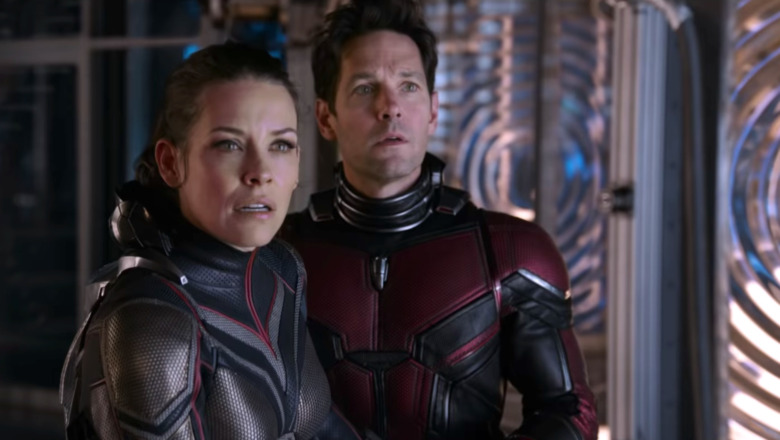 Marvel Studios/Disney
Much to the likely chagrin of Ant-Man fans, Marvel does not plan to release "Ant-Man and the Wasp: Quantumania" until February 17, 2023. It's the second-to-last film Marvel hinted at in its May 3 announcement. This, unfortunately, means that any new details regarding the project will likely follow suit. Fans can expect to learn more about other upcoming MCU films before they know much about this one.
However, we do know a few things about the upcoming "Ant-Man" film. According to Digital Spy, the film is set to follow Scott Lang (Paul Rudd) and Hope van Dyne's (Evangeline Lilly) adventures as Ant-Man and the Wasp following the events of "Avengers: Endgame." Hints that Scott's now-adult daughter, Cassie (Kathryn Newton) will be fulfilling her own superhero role have circulated. Likewise, the reveal of Kang the Conqueror appearing as a future antagonist in the MCU may affect the events of "Quantumainum."
Beyond that, very little is currently confirmed about "Ant-Man and the Wasp: Quantumanium." Still, the MCU isn't pulling punches when it comes to the quantity of content they are releasing in the next two years. Combined with the litany of new shows set to release on Disney+ in the near future, the next two years will pass as quick as a flash for Marvel fans. Those who are mostly eager for more Ant-Man, however, might find it a bit more challenging waiting out the delay.