Here's Where You Can Watch Borat Subsequent Moviefilm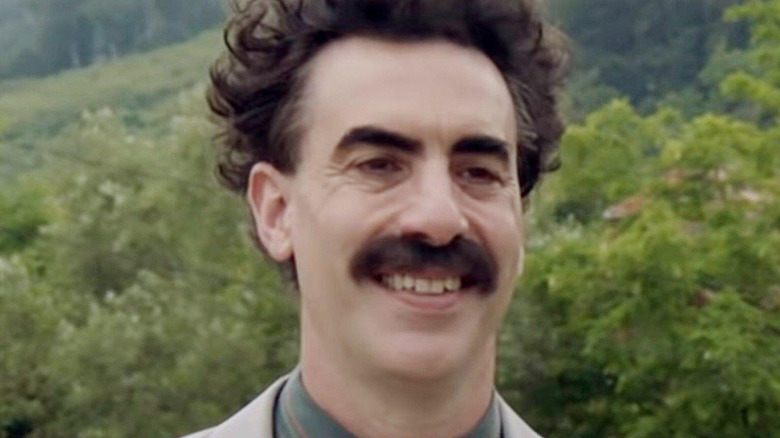 Amazon Studios
When Sacha Baron Cohen's "Borat" first hit screens in 2006, the character quickly became a phenomenon. Who among us didn't say "very nice" in Borat's accent that entire year? Audiences watched journalist Borat Sagdiyev leave his home of Kazakhstan and travel to the United States to document the American experience, at a time when relations between the US and the Middle East were particularly rife with conflict. "Borat" met its fair share of controversy,  but also received critical acclaim, scoring an impressive score of 89 on Metacritic.
Nearly a decade and a half later, Baron Cohen recognized the relevance of Borat once again, and a sequel titled Borat Subsequent Moviefilm was born. This time, Borat is traveling to the US with his daughter Tutar (Maria Bakalova), to offer her in marriage to then-Vice President Mike Pence. The year 2020, when filming took place, was an especially crazy time for America, with Donald Trump's bid for reelection and the COVID-19 pandemic dominating the headlines. "Borat 2," as the movie is also known, proved to be a hilarious commentary on the year, and the outrageousness of American culture.
Like its predecessor, "Borat Subsequent Moviefilm" was critically acclaimed, with an 85% certified fresh rating on Rotten Tomatoes at this time of writing. For those who have yet to catch the mockumentary, though, where is it available to watch? 
Borat 2 is available to stream on Amazon Prime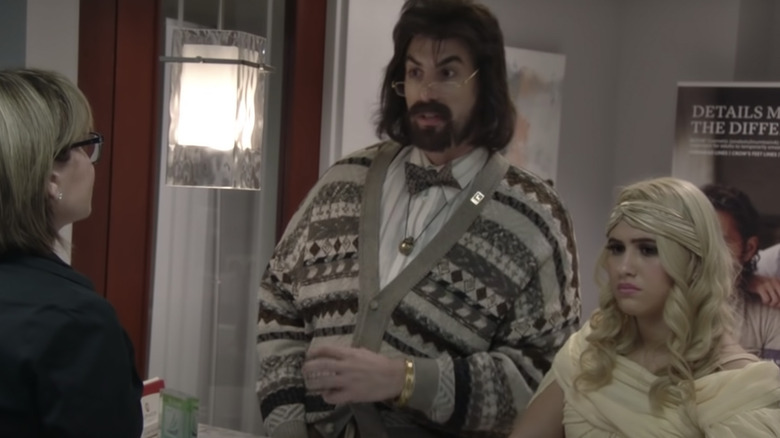 Amazon Studios
"Borat Subsequent Moviefilm" is available to stream on Amazon Prime. The film was produced by Sacha Baron Cohen's own production company, Four by Two Films, with Amazon Studios snagging the distribution rights. Streaming is free for all Amazon Prime members.
"Borat 2" has done well during the 2021 awards season, winning "Best Motion Picture – Comedy or Musical" and "Best Actor – Comedy or Musical for Baron Cohen" at the Golden Globes. Additionally, the performance of Bulgarian newcomer Maria Bakalova was deemed a massive critical success in her first English-language film, with her earning nominations at the Oscars, Golden Globes, Screen Actors Guild Awards, and BAFTAS, ultimately winning a Critic's Choice Award for her work in the film. The actress is also nominated at the upcoming MTV Movie Awards, along with Baron Cohen for Best Duo, and the film itself is up for the top Best Movie prize at the fan-voted ceremony.
With so many accolades and critical acclaim, "Borat Subsequent Moviefilm" is a guaranteed hilarious watch. For those looking to see some clever commentary on the craziness of 2020, we cannot recommend the film enough.