The Hilarious Way This Borat Star Found Out About Her Oscar Nomination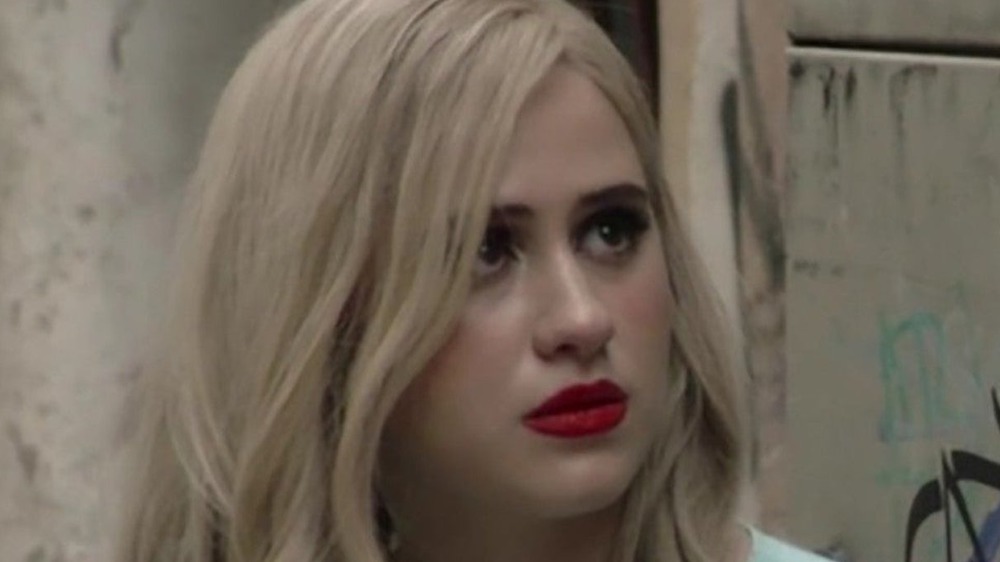 Amazon Studios
The nominations for the 93rd Academy Awards were released this morning. Among the nominations are two for Borat Subsequent Moviefilm — whose full title is the mouthful: Borat Subsequent Moviefilm: Delivery of Prodigious Bribe to American Regime for Make Benefit Once Glorious Nation of Kazakhstan — starring (and co-written by) Sacha Baron Cohen. It's the sequel to 2006's Borat: Cultural Learnings of America for Make Benefit Glorious Nation of Kazakhstan, which also starred and was co-written by Cohen.
The first nomination for Borat Subsequent Moviefilm is for Best Adapted Screenplay, with Cohen and his seven co writers — Anthony Hines, Dan Swimer, Peter Baynham, Erica Rivinoja, Dan Mazer, Jenna Friedman, Lee Kern and Nina Pedrad — receiving the recognition for this category. And the second nomination goes to newcomer, Maria Bakalova, for Best Supporting Actress. 
In the film, Bakalova played Tutar Sagdiyev, Borat's teen daughter. Bakalova received tons of praise for her work in Borat 2, with many critics calling it a breakout role. Some outlets, such as Den of Geek, even claims she "steals the movie." Various nominees have since reacted to their nominations, expressing gratitude and excitement. Bakalova spoke with Variety about her nomination, though, and revealed that she found out in an especially hilarious way.
Bakalova was in the middle of filming a scene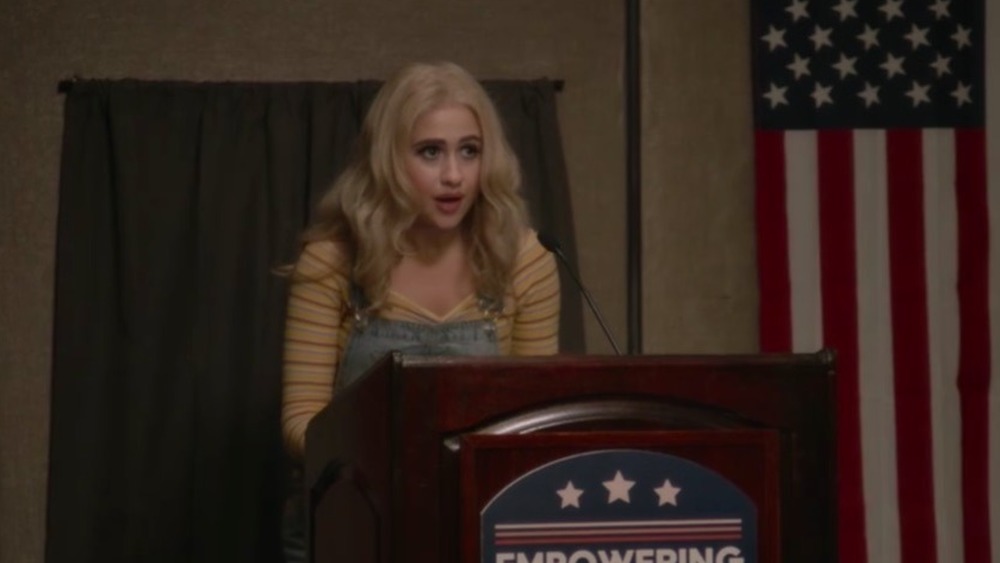 Amazon Studios
Bakalova is currently filming a meta-comedy called The Bubble, about actors on a film set during the global pandemic. It's directed by Judd Apatow and co-stars Pedro Pascal (of The Mandalorian fame). She was in the middle of filming a scene with Pascal when Apatow stopped the take. 
Bakalova told Variety, "I was like, 'Oh, did I do something wrong?'" Rather, Apatow just wanted to tell Bakalova about her nomination. She added, "I think I started shaking and literally lost my mind for a second." She also notes that both Apatow and Pascal were thrilled right along with her, as well. 
When Variety pointed out that comedic performances are pretty rarely recognized, Bakalova responded, "I'm really honored people recognize comedy and all the hard work and heart we invested in the movie. Behind all of the jokes, there are important messages that Sacha and all the creators of the movie put there. It is a comedy, but it takes a lot of discipline [...] it's about the timing. With our movie, we literally never had a second take. It was now or never. You're either going to go with the flow or we won't have it again."
She also talked about why she thinks her character connected with so many people. She said, "I believe a lot of people can recognize themselves with the character of Tutar. She has a huge heart, full of dreams. We're living at a time when people are ready to stand up against misogyny and people are willing to support each other more and more."