How Legendary Writer-Editor Roy Thomas Is Preserving The History Of Marvel Comics - Exclusive Interview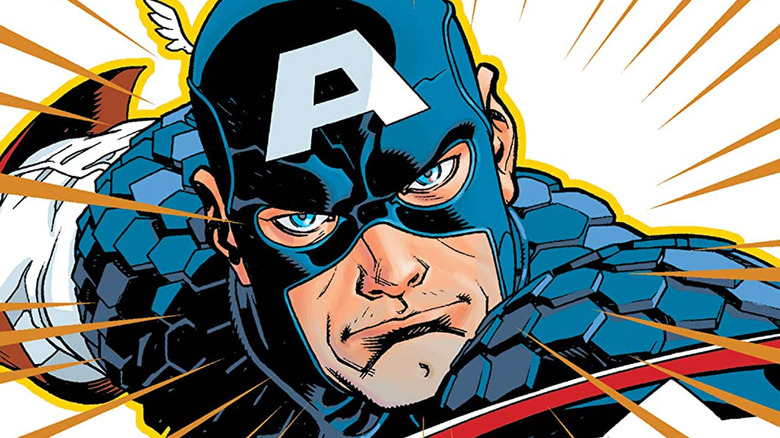 Folio Society
It's not really hyperbole to say that Roy Thomas is a living legend. A comics fan since childhood, the former teacher was hired in 1965 by DC Comics' then-editor Mort Weisinger to become an assistant editor at DC on a trial basis. But Thomas soon found Weisinger too difficult to work for, and after writing a letter to Marvel Comics editor Stan Lee, he got a call from Lee inviting him to come take a writing test.
That led to a staff writing job with Marvel, with Thomas eventually becoming an assistant editor, a regular Marvel Comics writer and, finally in 1972, editor-in-chief after Lee was promoted to publisher. During his initial tenure with Marvel, Thomas wrote titles such as "The Avengers," "Doctor Strange," and "X-Men," and co-created a breathtaking catalog of characters that included Vision, Wolverine, Carol Danvers (Ms. Marvel), Ultron, Man-Thing, Adam Warlock, Morbius, Red Guardian (soon to be seen in the next MCU film, "Black Widow"), Ghost Rider and many more, working with iconic artists like John Buscema, Neal Adams and others.
His other Marvel accomplishments included launching the "Conan the Barbarian" comic in 1970 with artist Barry Windsor-Smith, bringing the famous Cimmerian warrior to a whole new audience. Thomas also helped launch Marvel's "Star Wars" adaptations, which then-editor Jim Shooter said saved the company. Later in his career Thomas penned a line of classic literature adaptations under the "Marvel Illustrated" banner — his last regular work for the comics giant.
Thomas has continued to contribute over the years to DC, Marvel, and independent publishers while also writing a biography of Stan Lee and a history of Marvel Comics. More recently, the now 80-year-old Thomas has teamed up with boutique publishing company Folio Society to curate a series of lavish archival books compiling some of the greatest tales from the company's Golden, Silver, and Bronze Ages. Their latest collaboration is "Captain America," a collection of classic tales starring the First Avenger to commemorate his 80th anniversary.
Looper interviewed Thomas by email — with an assist from Folio Society Special Projects Editor James Rose — about the Marvel books he's curated, his memories of the early days at Marvel, his favorite characters, and more.
How Roy Thomas got involved with the Folio Society's Marvel series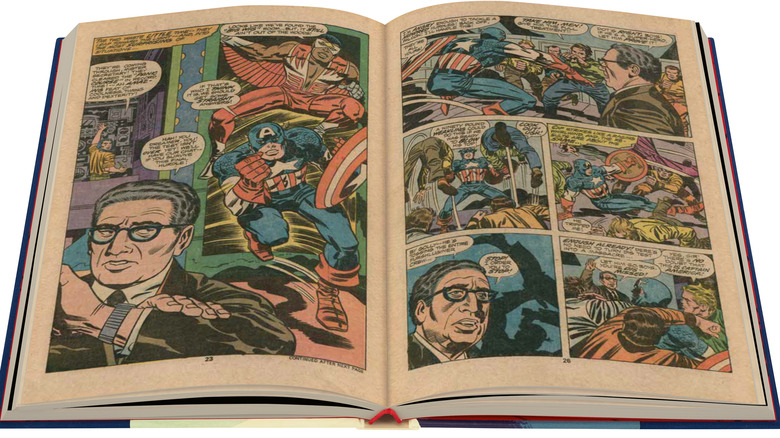 Folio Society
How did you start working with the Folio Society, and what is the overall mission of the Marvel books you've been working on?
Roy Thomas: I don't have any "mission" myself, unless it is to try to help the Folio Society put together books that give a fair sampling of stories for either an "age" or a character.
James Rose, Special Projects Editor, the Folio Society: It was in fact Marvel that first came to Folio, asking whether we might be interested in working together on a project. Instantly we knew we would need an expert in the field to help select and curate our editions, and there's absolutely no better authority than Roy. Our intention is purely to showcase the best Marvel stories, the best Marvel characters, and the best Marvel art in the best possible way, by staying true to the original editions and to the visions of the creators.
Why was Captain America chosen to be spotlighted in his own book?
RT: That would be a Folio Society decision ... although it makes sense, since Captain America was the most popular Timely/Marvel character of the 1940s and has been very popular again since being revived in 1963.
JR: Having finished our three "Ages of Marvel" series ("Gold," "Silver" and "Bronze") we knew we wanted to embark on giving more time to each of these fantastic characters and giving them their own volumes. Cap was the obvious place to start as he is, in many ways, the original Marvel superhero, he celebrates his 80th anniversary this year, and because his legacy spans almost all of Marvel's timeline.
How Thomas selected the stories and working from Marvel's archives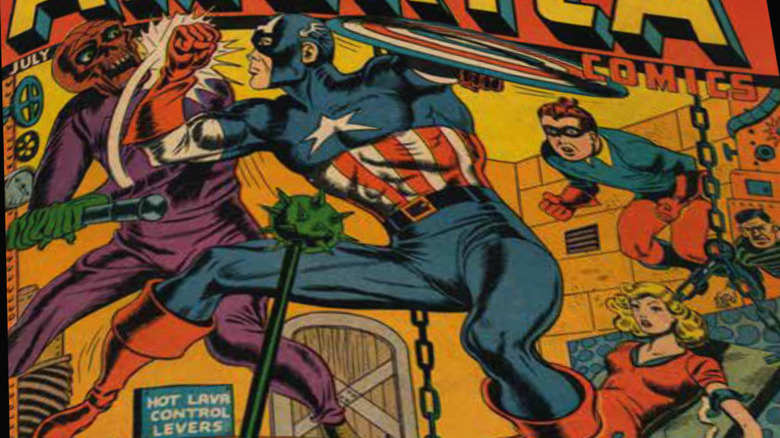 Marvel Comics
What went into your decisions regarding the Captain America stories you chose?
RT: I wanted a good representation of events, stories, writers, and artists, from 1940–'41 through today.
Can you talk about including the solo Jack Kirby-penned story "Screamer in the Brain"?
RT: It was the first of the stories of which Jack was the accredited writer and penciler when he came back to Marvel in the mid-1970s, so it seemed as good a story as any to reprint. The art, too, was top-notch.
Were you and/or Folio able to get things like original artwork from Marvel, and how much of that material is accessible from their archives?
JR: Of course, many of the original comics were available from Marvel's own archive, including the most recent comics for which we were allowed to use the original print files, but some we had to source ourselves. We are very fortunate to have established a fantastic group of collectors and enthusiasts who provide some of the missing files for us, and in other cases we actually went and bought original copies ourselves.
Roy, you also curated the books collecting work from Marvel's Silver, Bronze and Golden Ages. Do each of those eras represent a certain theme or phase in American pop culture or comics history?
RT: Yes, because Timely/Marvel was a major player in the Golden Age during the 1940s and "Fantastic Four" #1 began the Silver Age in 1961, and has of course continued to be a prominent force ever since.
Why do you think Captain America has remained so popular?
RT: He was one of the best-designed superheroes ever, with his red-white-and-blue costume, and had a great origin, in keeping with the looming of World War II at the time he was created. He became a symbol for America ... even as America itself changed with time. Sometimes he seemed more in tune with those times than others, but that just makes him all the more intriguing.
Roy's early days at DC and Marvel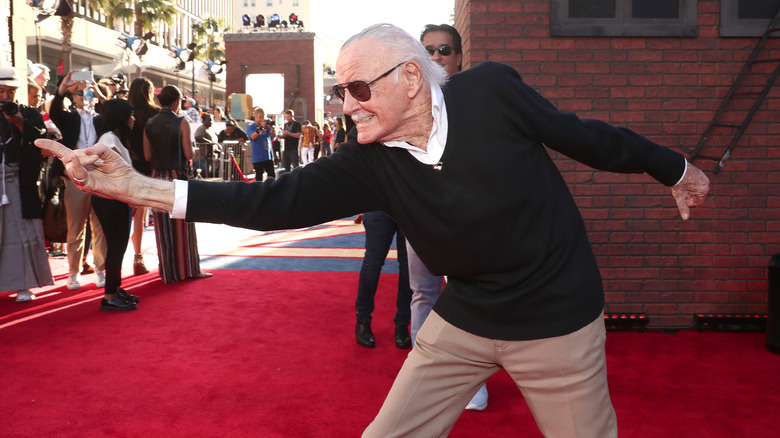 Todd Williamson/Getty Images
You worked at DC for eight days before going over to Marvel ... do you remember your first day on the job?
RT: The DC job started badly, because Mort purported not to be "ready" for me to start for another week, at least for pay, even though he'd known for weeks when I was coming and didn't say a word. While Stan offered me a job 15 minutes or so after we met and was glad to put me to work — for pay — the moment I could start!
What was your relationship with Stan and the artists like in those early days?
RT: Very good, fairly informal, although I was walking on eggs because I didn't want to blow the Marvel job as I'd blown off the DC one. Stan was mostly pretty serious about his work, but he had a joking side that could put one at ease too, and it contrasted so much with Mort Weisinger that I felt good about it.
Roy Thomas reveals which Marvel stories and characters he's most proud of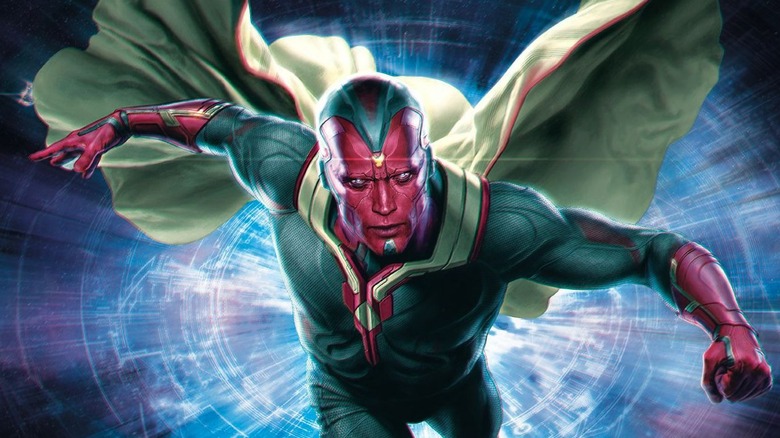 Marvel Comics
Is there a particular story or arc you're most proud of from those days?
RT: If you mean in the '60s, it would be the introduction of Ultron and the Vision — though also "X-Men" with Neal Adams and "Captain Marvel" with Gil Kane were great stories too. In the '70s it was "Conan the Barbarian" — ["Conan" artist] Barry Windsor-Smith was human in those days — and the Kree-Skrull War with Neal and John Buscema.
You've helped bring many beloved characters to life over the years and have seen a number of them join the MCU. But which character (or characters) would you love to see join the MCU the most?
Of those not yet in the MCU (since Morbius and Red Guardian and even Black Knight are in the can, just awaiting release of the movies they're in), it might be Werewolf by Night — even though I only made up the basic concept and plotted the first story with my then-wife Jean — and Killraven. I was wild about my "War of the Worlds" concept for that, and only sorry I didn't have time to actually write it — [scriptwriter Gerry] Conway named the character, but I made it up, as amended by Neal when we talked over the first plot.
I was also kind of pleased with Red Wolf, both modern and 19th-century incarnations, and Man-Thing. The Sci-Fi Channel's version was so awful, it needs re-doing to do justice to what Stan and I, plus Gerry C., made up. I also liked 3-D Man, which was underrated as a period piece, in my view, and "The Invaders" — that could be a whole movie set in World War II, with the original Torch and Sub-Mariner and hopefully even Union Jack and Spitfire!
Roy Thomas on his non-superhero projects for Marvel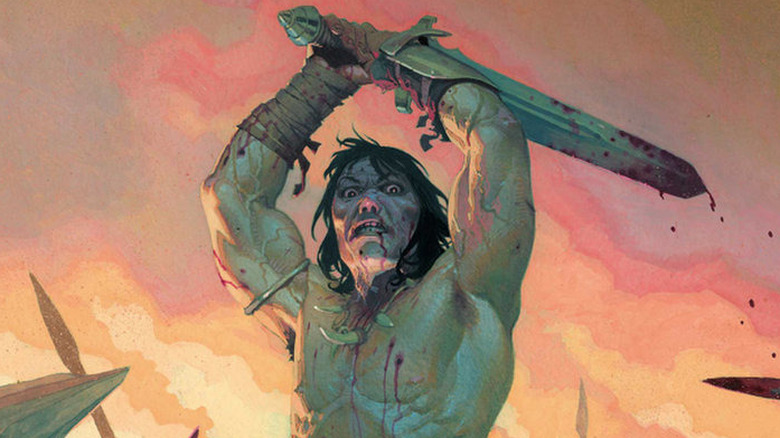 Marvel Comics
What would your dream project for Conan the Barbarian look like?
RT: Arnold could be in it. He's not the only choice, but he isn't what was wrong with those first two movies. Neither John Milius [director of the first Conan film, "Conan the Barbarian"] nor later writers/directors really understood or cared about the real Conan, and Gerry Conway and I weren't allowed to. It would have more special effects than either of those two films, though not top-heavy on them, and they'd be darker. The first one, at least, almost got that right.
You've worked on several great literary classics for the "Marvel Illustrated" line in the past. Which literary classic that wasn't covered would you have loved to adapt for Marvel, and why?
RT: I got to do three Greek/Homeric series, which I loved, and "Moby-Dick," and "The Picture of Dorian Gray," which turned out especially good. I'd have loved to do "Frankenstein." I planned to write the early '70s comic but didn't have time.
Maybe I would do "Argonautica" by Apollonius of Rhodes or even "The Aeneid," though I never really read that one all the way through in the original. I wanted to do "The Phantom of the Opera," "The Scarlet Pimpernel," "The Werewolf of Paris," "Dr. Jekyll and Mr. Hyde" — but really, I was happy to do anything. I was working on "The Tempest" and "The Hound of the Baskervilles" — both Marvel's idea, not mine, but OK — when the axe came down.
The only one I really hated doing was "Kidnapped," a book I really loathed except for the first few chapters. I'd have loved to do "A Tale of Two Cities," which would've given me an excuse to read the Dickens novel, or "Don Quixote," especially or "Gulliver's Travels," or anything by H.G. Wells and Jules Verne, who were the latter-day darlings of the original "Classics Illustrated." Just keep "Silas Marner" away from me ... and unlike Woody Allen, I'd have been happy to do "Beowulf"!
"Captain America," "Marvel: The Golden Age 1939-1949," "Marvel: The Silver Age 1960-1970," and "Marvel: The Bronze Age 1970-1980" are all available from the Folio Society.