That's What's Up: Learning to love Jack Kirby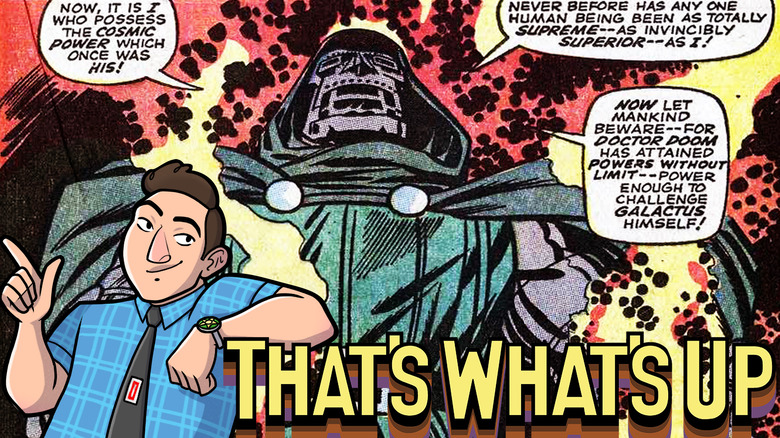 Each week, comic book writer Chris Sims answers the burning questions you have about the world of comics and pop culture: what's up with that? If you'd like to ask Chris a question, please send it to @theisb on Twitter with the hashtag #WhatsUpChris, or email it to staff@looper.com with the subject line "That's What's Up."
Q: What makes someone suddenly go from disliking Jack Kirby to realizing how great he is? It seems to happen to a lot of people. — @barelysushi
By any imaginable measure, Jack Kirby is the single greatest comic book creator who's ever lived. Working alone or with collaborators like Joe Simon and Stan Lee, he created or co-created… well, everything. It's not just a matter of characters, although the roster of heroes and villains Kirby's responsible for includes Captain America, the Fantastic Four, the X-Men, the Avengers, Darkseid, Etrigan the Demon, Mr. Miracle, the New Gods, Devil Dinosaur, OMAC, and a couple hundred more. It's the approach to storytelling, the endless influence that allowed for cosmic space operas and bare-knuckle street fights all happening at the same time.
But for some readers, it takes awhile to realize that. As much as it's possible to recognize his contributions, actually learning to like his work can be a little more difficult. Or at least, that's how it happened with me. The first time I read a Jack Kirby comic, I hated it—but a lot of that probably has to do with how and when I encountered it.