Grey's Anatomy Fans Just Got The Best News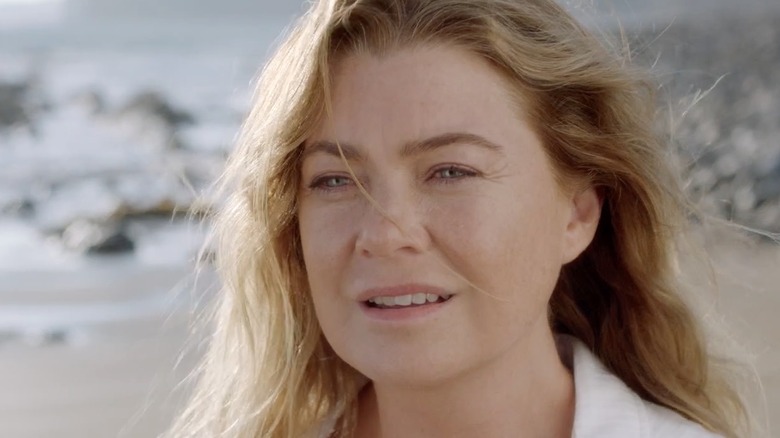 ABC
Fans of "Grey's Anatomy" don't need to worry; their favorite show is definitely coming back for another season.
After Season 17 proved incredibly difficult to film due to the COVID-19 crisis — which, unsurprisingly, factors heavily into the storyline — showrunner Krista Vernoff herself admitted that the series, which surpassed "E.R." as the longest running medical series in history and has spanned nearly 400 episodes, may well come to an end. Now, "Grey's" fans can rest easy, as several outlets, including The Hollywood Reporter, have reported that the series has been renewed for an eighteenth season.
THR takes care to note that, though details of star Ellen Pompeo's deal — Season 18 was largely delayed due to negotiations — haven't been revealed, she'll definitely keep her title as the highest paid actress in a primetime drama series thanks to her role as award-winning general surgeon Dr. Meredith Grey. Co-stars Chandra Wilson and James Pickens Jr., who have also been with the series since its inception as Dr. Miranda Bailey and Dr. James Webber, have also reportedly received pay raises to continue their roles, as has Kim Raver (Dr. Teddy Altman), Kevin McKidd (Dr. Owen Hunt), and Jo Wilson (Camilla Luddington).
In these uncertain times, fans need their favorite shows more than ever, especially "Grey's Anatomy." Here's why "Grey's Anatomy" fans are thrilled to hear that the show won't be ending just yet.
The coronavirus crisis left Grey's Anatomy's fate in flux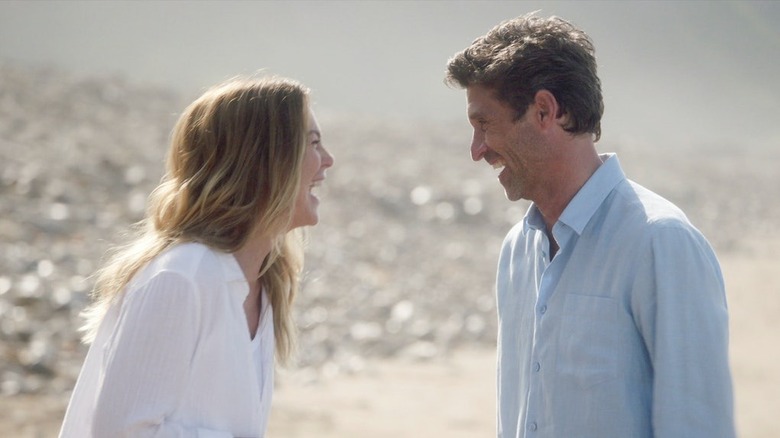 ABC
Initially, Vernoff told THR that she was taking care to write the seventeenth season's finale as a potential series finale. "I'm planning a season and a finale that could function as either a season finale or a series finale," Vernoff said in March of 2021. "I'm planning for both contingencies and it's hard and it's not ideal. It's not where I wish we were."
To make matters more complicated, as the show tackled the coronavirus crisis, the fate of its main character seemed extraordinarily uncertain. For most of Season 17, Meredith was bedridden and unconscious after catching COVID-19, spending pretty much every episode on a "dream beach" that welcomed back deceased characters like her husband Dr. Derek Shepherd (Patrick Dempsey), fellow intern Dr. George O'Malley (T.R. Knight), sister Dr. Lexie Grey (Chyler Leigh), and colleague Dr. Mark Sloan (Eric Dane). However, with Meredith awake as of one of the series' most recent episodes, it's clear that this talented doctor will live to see many more days.
However, fans were recently dismayed to learn that fan favorite Dr. Jackson Avery, played by Jesse Williams, won't be back for any future seasons of "Grey's Anatomy," as the actor is leaving the show ahead of the Season 17 finale. With that said, it's possible he'll return to Seattle for a visit, just like his on-screen wife Dr. April Kepner (Sarah Drew) did in one of Williams' final episodes.
"Grey's Anatomy" airs on Thursdays on ABC at 9 PM EST, and you can catch up on the previous sixteen seasons on both Netflix and Hulu.