New Black Widow Character Posters Are Extremely Revealing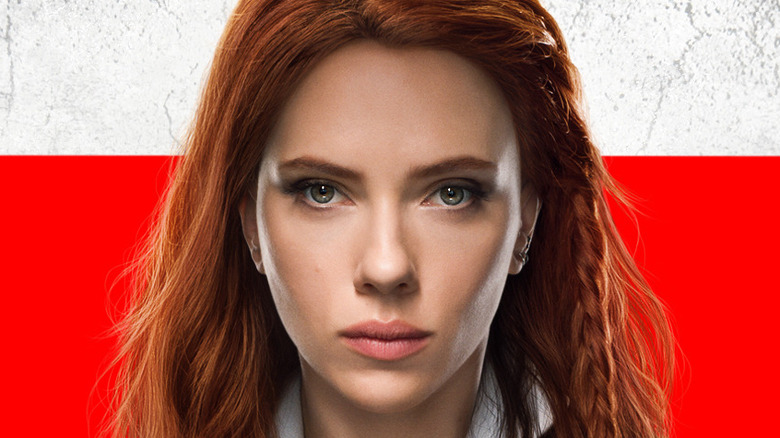 Marvel Studios
If it seems like we've been waiting for the Black Widow movie for an eternity — at least since Natasha Romanoff's badass opening scene in "Avengers," but definitely for over a year of eerily suspended pandemic time — then, well, fans can rest easy knowing the tension will break soon. After numerous release dates have come and gone, the current — and hopefully final — July 9 release date is approaching like a light at the end of the tunnel. The newest promotional posters bring "Black Widow" just a little bit more within reach.
"Black Widow" is set to be the first MCU movie to come out since "Spider-Man: Far From Home" released two years ago. Fans have been feasting on Marvel's Disney+ series so far this year, but the promise of "Black Widow" has everyone eager to return to theaters. After two trailers, the Internet has already gone bananas over Natasha's new costume, but now fans get a chance to see the full outfits of the movie's other heavy hitters.
New posters reveal Taskmaster's full suit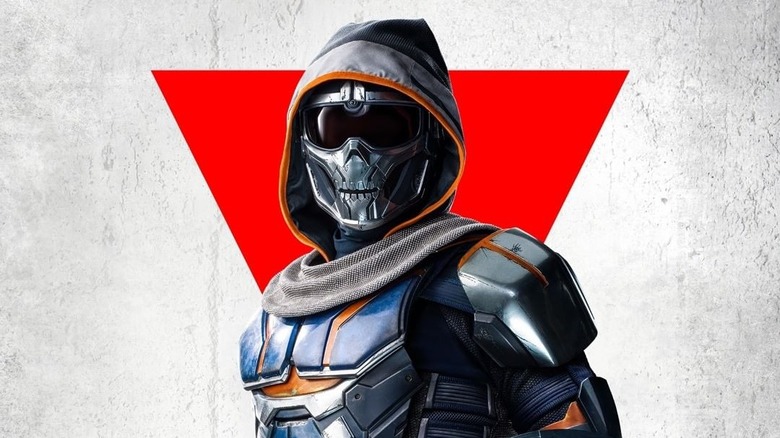 Marvel Studios
On May 10, the "Black Widow" Instagram account posted six new character posters today. Scarlet Johansson as Natasha, aka Black Widow, is up first, of course, in her slick new black and gray outfit. However, alongside her are full body looks at the movie's newcomers — the allies and enemies of Natasha.
Though "Black Widow" takes place between "Captain America: Civil War" and "Avengers: Endgame," a period wherein Natasha is on the run due to her part in helping Steve Rogers (Chris Evans) go against the Sokovia Accords, the film will also be diving into her past. We'll be meeting several people from her life before the Avengers, including Yelena Belova (Florence Pugh) and Melina Vostokoff (Rachel Weisz), who both trained in the same super secret, hardcore Soviet assassin training program — the Red Room — that Natasha did. Their posters show Yelena sporting a white suit with a vest, while Melina is in the same suit as Natasha. Completing their little family is Alexei Shostakov (David Harbour), aka the Red Guardian, a Soviet super-soldier who is Natasha and Yelena's father figure.
Next up is Taskmaster, the masked antagonist of the film, who has taken over the Red Room. As of right now, the actor playing this villain is still a mystery. The new poster does nothing to change this — Taskmaster's image is conspicuously missing a name at the top — but it does give a good look at the villain's armored blue and orange suit. Finally, there's O-T Fagbenle as Rick Mason, a former SHIELD agent and ally of Natasha's.
"Black Widow" hits theaters July 9.