Lupin Part 2 Drops Amazing New Poster In Advance Of Trailer Tomorrow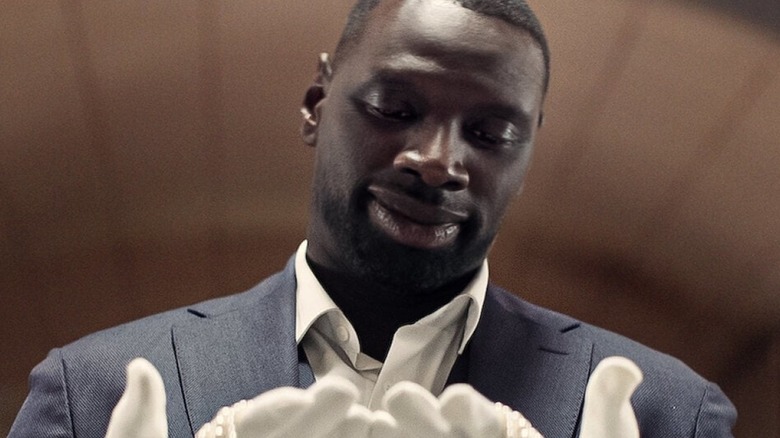 Netflix
Fans of Netflix's "Lupin" will love its new poster — which comes just one day before a brand new trailer.
After dropping on Netflix in January of 2021, this French language thriller became one of the streaming service's most talked-about and popular shows, telling the story of Assane Diop (Omar Sy), a con-man living in Paris. Seeking revenge for the wrongful imprisonment of his father, Assane, under the name Arséne Lupin — taken from a book about a spy of the same name he once read with his dad — kicks off his mission by stealing a massively expensive diamond necklace from the Musée du Louvre in an attempt to expose the wealthy family who ruined his father's life.
Over the course of just five episodes, audiences fell in love with Assane thanks to Sy's pitch-perfect central performance... and luckily, there's more to come, with "Lupin Part 2" on the horizon. Here's why fans have been anxiously waiting for "Lupin Part 2," and why this poster reveal is so exciting. Spoilers for "Lupin" ahead!
Lupin Part 2 will resolve a major cliffhanger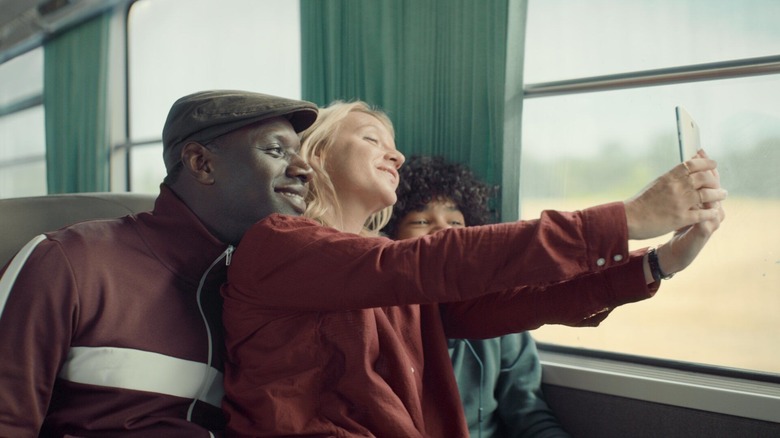 Netflix
In advance of the trailer for "Lupin Part 2," Netflix Geeked tweeted out a new poster depicting Assane standing on a Parisian rooftop with the city's iconic skyline in the background, giving fans plenty of reason to get excited about the next part of Assane's story.
As fans know, the first batch of episodes ended with a pretty huge cliffhanger involving Assane's son, Raoul (Etan Simon). Assane constantly struggles to balance his secret life of crime with his home life, doing his best to be a good father to Raoul and not disappoint his ex-girlfriend and Raoul's mother, Claire (Ludivine Sagnier). At the end of the initial five-episode run, Raoul, Claire, and Assane take a family trip to a festival in Normandy... but Assane quickly realizes he's being followed by a henchman working for the evil Pellegrini family, who landed his late father in jail years ago. After Assane's vengeful mission against the Pellegrini clan, they start to retaliate, putting Raoul in danger.
Raoul disappears on the beach, sending both Assane and Claire into an understandable state of panic, but as they search for him, Assane is approached by somebody completely unexpected. Right as the episode ends, former detective Youssef (Soufiane Guerrab), who has figured out Assane's real identity as a former Arséne Lupin superfan.
There's no telling exactly surprises what the next five episodes of "Lupin" will hold, but fans know this clever show always has plenty of tricks up its sleeve. "Lupin Part 2" will drop on Netflix soon.