New Lupin Part 2 Photos Are Everything Fans Could Have Hoped For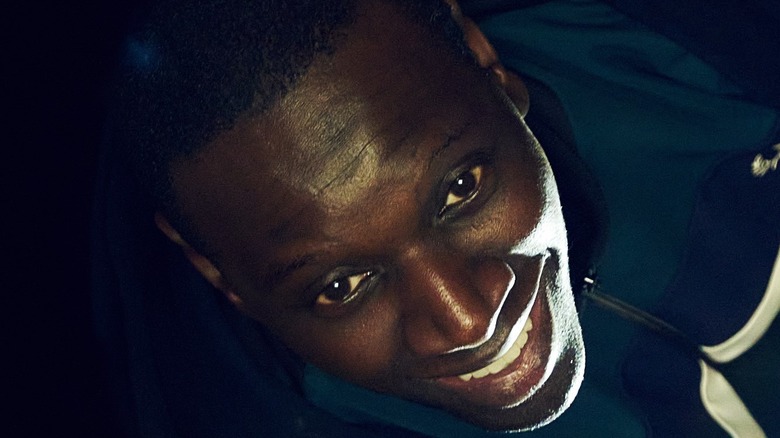 Netflix
Warning: Spoilers ahead for "Lupin" Season 1
We're not the first to bring it up, but streaming shows that dump episodes on their audience all at once are sort of a double-edged sword. Having a full day of your calendar filled with all-caps block letters that simply say "TV" is comforting and all, but what lies at the other end of your Netflix-binging temporary sofa residency isn't always pleasant. What happens when there's an unresolved plot line, or a dramatic death, or the sudden and jarring disappearance of Raoul, the son of a vengeful modern criminal modeling his life after Maurice Leblanc's early 20th century fictional gentleman thief, Arsène Lupin?
At least one of these things, and possibly all three, occurred at the tail end of the debut run of "Lupin," the French Netflix series starring Omar Sy as a contemporary scofflaw with a taste for revenge following the death of his father. The show closed out the first half of its premiere season with the hasty abduction of the lead character's child before bouncing off towards hiatus without so much as a neighborly "au revoir." Aside from a tantalizing teaser trailer promising that the show would be back in mid-2021, fans haven't been given a lot to go on since "Lupin" dropped its first five episodes back in January.
Or they hadn't, until Netflix released a pile of photos from Season 1's back nine.
Take a sneak peak at Lupin taking a sneak peak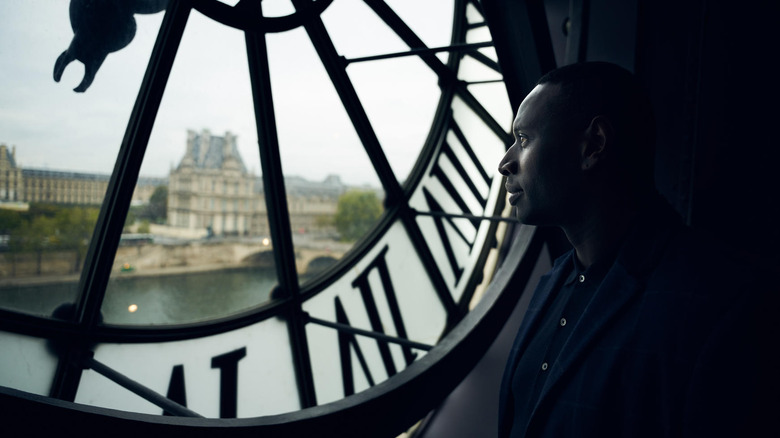 Netflix
The new stills from part two of the first season of "Lupin" don't offer us a lot of clues as to what we can expect. There's series lead Assane Diop (Omar Sy) strolling in high fashion with friend and confidant Benjamin Ferel (Antoine Gouy.) 
Diop can also be seen traversing a ladder, climbing up, presumably, to no good, and staring pensively from behind the face of a clock tower. Soufiane Guerrab's Youssef Guedira also makes an appearance, alongside Shirine Boutella as Sofia Belkacem and Vincent Londez as Captain Romain Laugier, flashing their badges with a distinctly unenthused collective look at a red carpet event.
"Lupin" has been met with near-universal critical acclaim, with Sy's performance as Assane Diop receiving one of the warmest receptions in recent memory — Rolling Stone called his character "so magnetic and charming that questioning plot logic feels wildly besides the point." The show's second act has yet to cement a firm release date, but for now, these official stills give fans exactly what they want: they promise that their favorite gentleman thief will return, and that he's bringing his overcoat with him.