Why Was The Irregulars Canceled After Only One Season On Netflix?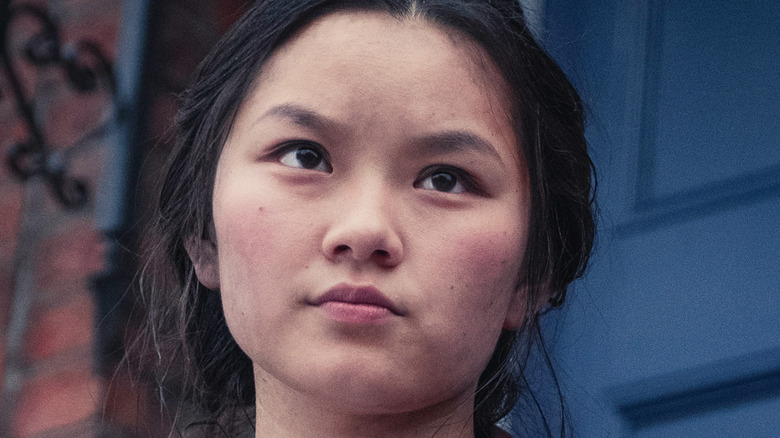 Netflix
Sherlock Holmes has been reimagined many times over the years, but Netflix's "The Irregulars" still manages to offer a fresh perspective in the adventures of the world's greatest detective ... by relegating him to a worn-out, comparatively minor character. Instead centering on Holmes (Henry Lloyd-Hughes), the mystery drama series focuses on a group of street kids known as the Irregulars, led by Bea (Thaddea Graham). The team ends up working for Holmes' acquaintance John Watson (Royce Pierreson), and everyone involved gets tangled in a creepy, supernatural mess that involves world-destroying events and plenty of freaky Victorian imagery for your eyes to feast on. It's pretty great. Unfortunately, "The Irregulars" was also just canceled after only one season (via Deadline).   
The cancellation came just days after "The Irregulars" beat Disney+'s mighty Marvel Cinematic Universe miniseries "The Falcon and the Winter Soldier" to top Nielsen's weekly U.S. streaming chart, as reported by Deadline. This makes the streamer's decision to pull the plug on the show even more baffling. 
While there's still no official word about the reason behind this decision, there are a few possible courses of events that might have led to it. Let's take a look at some of the possible reasons why "The Irregulars" was canceled after just one season on Netflix.
Netflix might not have seen The Irregulars as a massive success story after all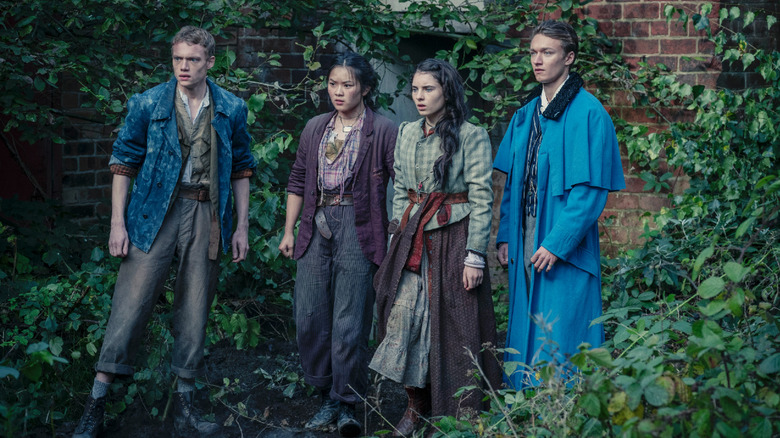 Netflix
First of all, it must be noted that those Nielsen numbers are a little deceiving. "The Irregulars" did beat "The Falcon and the Winter Soldier" on the week of March 29, 2021, but it arguably wasn't a fair fight. The Netflix show's 643 million viewing minutes came across an entire eight-episode season, whereas the MCU series was operating with just three episodes ... and still raked in a cool 628 million minutes. If you compared the entirety of "The Irregulars" to the entirety of "The Falcon and the Winter Soldier," which has only six episodes compared to eight, the latter would come out the clear winner.
Thus, Netflix might not have deemed "The Irregulars" quite the success story it appears to be. As detailed by The Independent, the streaming network is known for great, unique shows that turn out to be one-season wonders — and because the company rarely releases any viewership numbers or reveals the complex data it uses to determine a show's worth. This means the logic behind Netflix's decision to renew or kill a show is really anyone's guess. 
According to some creators, though, Netflix's alleged tendency to lean on its nigh-mythical recommendation algorithms instead of ordinary promotion appears to have played a part in some shows' premature end. "I have my own thoughts and feelings on trusting an algorithm instead of reaching out to your audience, but I'll save them for the privacy of offline," Joshua Safran — creator of another gone-too-soon Netflix show, "Soundtrack" — has said.
The Irregulars was an expensive show that wrapped up its story pretty well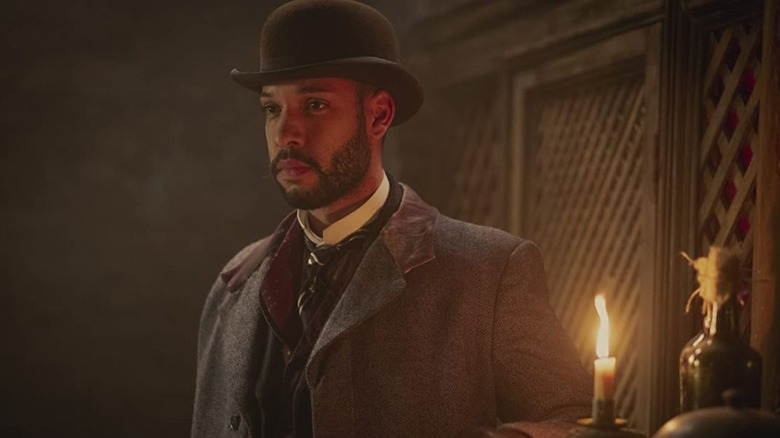 Netflix
There's no denying that "The Irregulars" is a huge show. Its first season introduces viewers to an elaborately staged world, each episode features a variety of neat special effects, and big-name actors like Clarke Peters (who plays the Linen Man) and Rory McCann (the Bird Master) appear as villains. That all amounts to a sizable production bill, and there wouldn't really be an option to downscale going into a second season unless Netflix and the show's creatives were willing to make sacrifices in quality to save money. In fact, Season 2 of "The Irregulars" probably have been an even costlier affair than Season 1.
This may or may not have played a part in Netflix's decision to pull the plug on the show — but what may have tipped the streamer over the edge is the way the first season concluded. Warning: Spoilers are ahead!
The ending of "The Irregulars" Season 1 removes Sherlock Holmes from the picture as he willingly enters the Rip. The finale episode resolves the majority of Season 1's plot points, teases no immediate further dangers, and even sets up Bea and Watson as a new Holmes-and-Watson style tag team. Sure, that's a nice tease for a second season, but Season 1 didn't leave many threads dangling, and that knowledge may have further motivated Netflix to call it quits. There are basically no cliffhangers for frustrated fans to ponder over, and the Season 1 finale even provides a measure of closure to many of its characters. That's not a bad place to end a show, even when the ending comes well before viewers would like. 
Everything considered, there's always a chance that "The Irregulars" will get a new lease in life somewhere down the line. After all, former Netflix darling "Tuca & Bertie," which was also canceled after its inaugural season, was ultimately picked up for a second season by Adult Swim. Here's hoping a similar fate will eventually befall "The Irregulars."