Why Sherlock Holmes From The Irregulars Looks So Familiar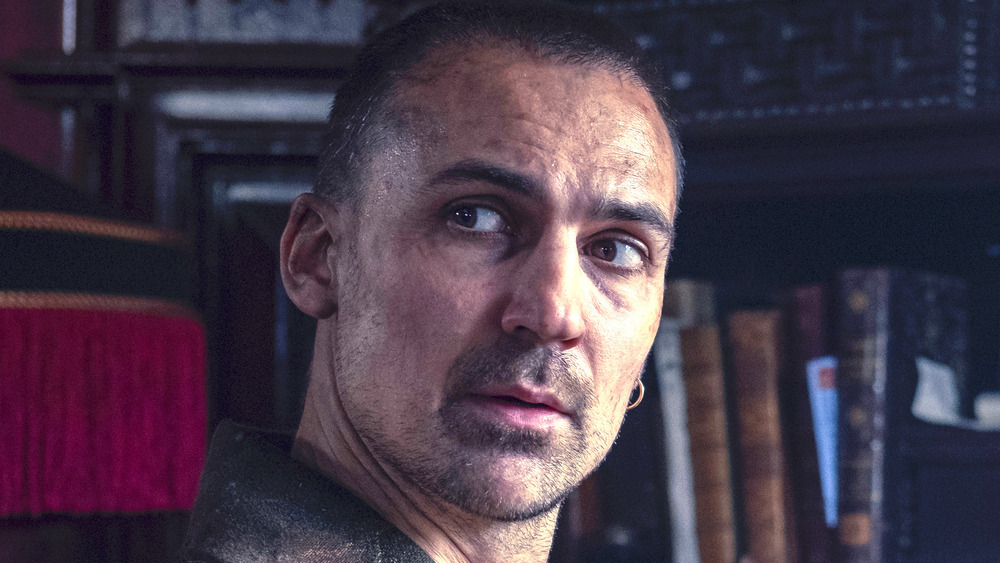 Netflix
Before Netflix's new series The Irregulars, very few people would claim that a Sherlock Holmes story could work with little to no Holmes. Along with another Netflix hit that came out late last year, Enola Holmes, The Irregulars proves that there are still plenty of new and enlightening ways to look at the beloved world created by Arthur Conan Doyle.
Starring Thaddea Graham and Darci Shaw as sisters Bea and Jessie living on the streets of Victorian London with their best friends Spike (McKell David) and Billy (Jojo Macari), the trouble really starts for the crew when Jessie has increasingly intense visions of otherworldly darkness. Along with newcomer Leo (Harrison Osterfield), the group begins an investigation into the supernatural occurrences spreading death across the city of London, trying to find any way to stop it. But rest assured fans of Holmes, the famous detective still plays a key role in The Irregulars in the latter half of the season, and there are many unexpected twists and turns in his story. 
In the new Netflix series, Holmes is played by British actor Henry Lloyd-Hughes, who is no stranger to the screen. For fans of The Irregulars, the face of Holmes might be quite familiar. Not sure where you've seen Lloyd-Hughes before? Let us help you out.
Henry Lloyd-Hughes played bully Mark Donovan in The Inbetweeners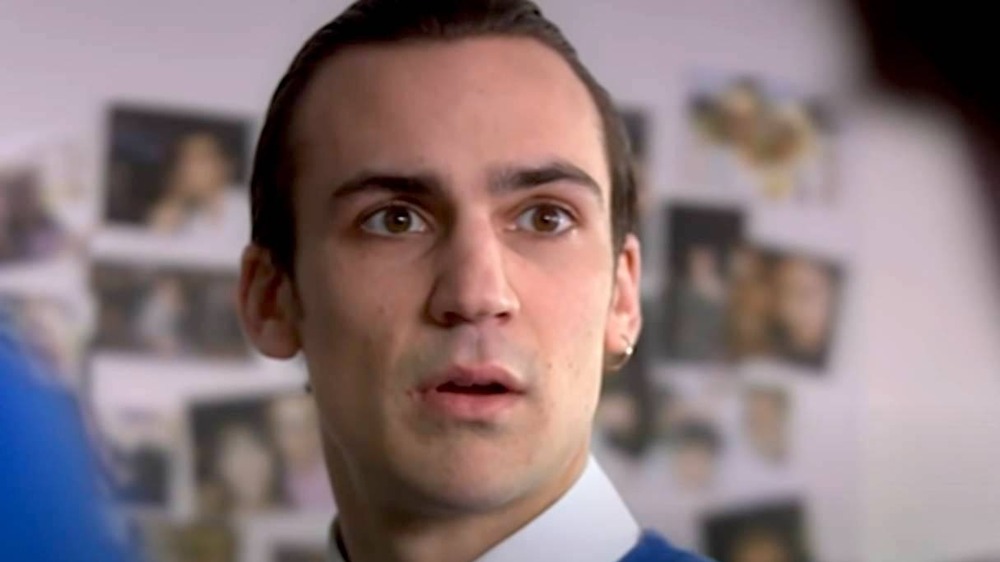 E4
For the show's three seasons and the first movie, Lloyd-Hughes played resident bully Mark Donovan in the raunchy British comedy series The Inbetweeners, which ran from 2008 to 2010. The series stars Simon Bird as Will, James Buckley as Jay, Blake Harrison as Neil, and Joe Thomas as Simon, four dorky, unpopular friends getting into trouble in their last years of school. The Inbetweeners was well-received and still has a huge fanbase, with many praising the show's witty and unrestrained humor. MTV attempted to create a US adaptation of the series, but the humor and subject matter wasn't well-suited to an American audience, and it was quickly cancelled.
Lloyd-Hughes' character Donovan picks on Will and the others relentlessly, giving Will huge wedges practically every time he sees him. He's not the nicest classmate, that's for sure, and Donovan is able to put on a good show of being nice for parents and teachers. One of the first major incidents between Will and Donovan in The Inbetweeners comes when Donovan's ex-girlfriend, Charlotte (Emily Atack), hooks up with Will at a party and Donovan confronts them. Despite his rough exterior, Donovan is actually very protective of Charlotte even after their breakup, and he makes Will promise to treat her well.
Indian Summers starred Henry Lloyd-Hughes as Ralph Whelan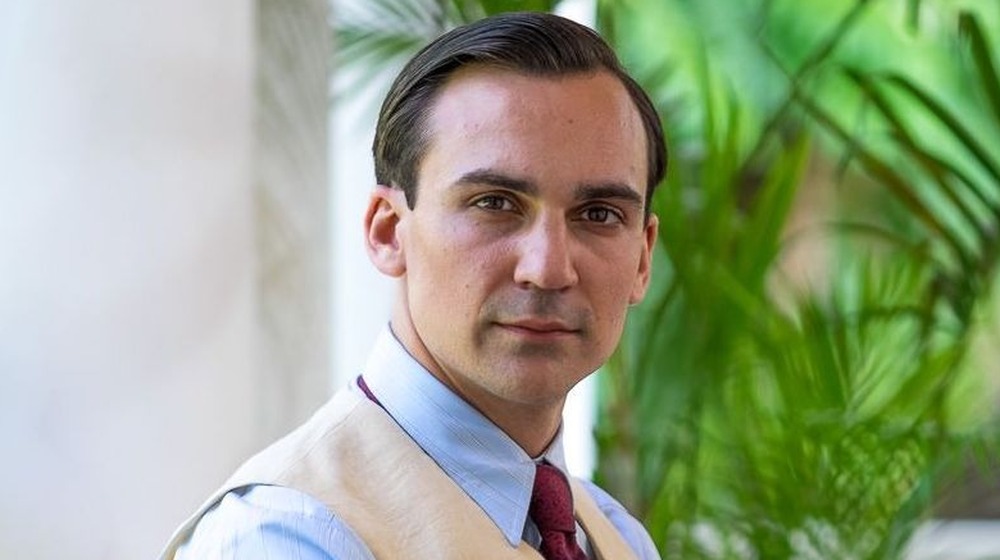 PBS
Lloyd-Hughes' next major television role was playing Ralph Whelan in the 2015 period drama Indian Summers. Set in the early 1930s before India gained independence, the series focuses on an upper class community that spends their summers living in privilege in Simla, disrupting life for the locals. Also starring Julie Walters, the series has drawn direct comparisons to the hit period drama Downton Abbey by The Independent and other publications, and it got mostly positive reviews, with a 79% in Rotten Tomatoes. 
In Indian Summers, Ralph is the Private Secretary to Lord Willingdon (Patrick Malahide), Viceroy of India, working in the Indian Civil Service. He is charming and smart, and aspires to take his superior's place as Viceroy of India when he steps down from the position. Walters plays Cynthia Coffin, Ralph's step-mother who holds a high position in society in Simla. In the rest of the cast, Jemima West plays Ralph's younger sister Alice, Nikesh Patel plays a young aspirational Parsi man named Aafrin Dalal who works for Ralph, and Aysha Kala plays Aafrin's intelligent sister Sooni Dalal, who wants to be a lawyer and fight for Indian independence.
The series explores the complicated social and political relationships between the British high class officials ruling over Simli and the people of India who desperately want their independence. Although India didn't gain independence until 1947, the Indian nationalists made some leeway in their fight against the British during the 1930s, and a lot of Indian Summers' storyline explores that part of history.
Henry Lloyd-Hughes played Aaron Peel in season 2 of Killing Eve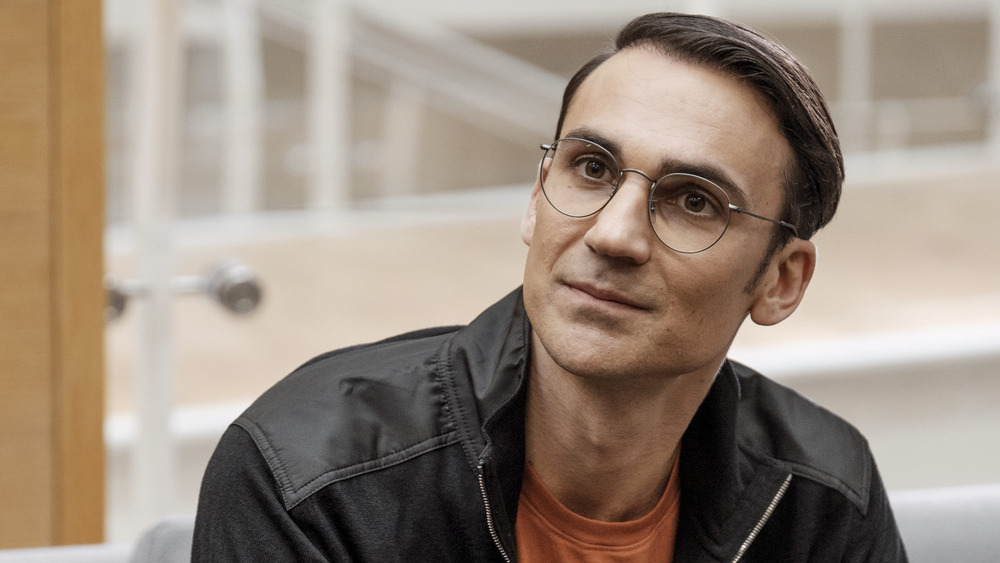 BBC America
Probably one of Lloyd-Hughes' most notable roles to date is Aaron Peel in the hit BBC America series Killing Eve. In season 2 of the thriller, Villanelle (Jodie Comer) goes on a mission for MI6 to infiltrate the life of tech mogul Aaron. They need to find out about a highly-advanced technological weapon that Aaron is selling, which would grant the user access to all the details of anyone's life. On top of that, Aaron is a serial killer who enjoys having full control of other people, though they don't know that in the beginning. 
Using the fake name Billie, Villanelle charms Peel into inviting her to go to Rome with him, where the meeting with the buyers will be held. Eve (Sandra Oh) is working support on the mission, but Aaron is very manipulative and it becomes difficult to keep an eye on Villanelle. Thankfully, MI6 gets the information they need, and Villanelle spends her last night with Aaron. During this time, Aaron tries to appeal to Villanelle's sense of adventure and offers her a spot by his side. She pretends to consider, but soon enough Eve is there and Villanelle has turned a knife on Aaron, and well, you can imagine what comes next.
Lloyd-Hughes' might only be in Killing Eve for five episodes, but his egotistical and controlling character is certainly memorable. It's too bad he couldn't come back for season 3 or the upcoming fourth and final season.
The English Game featured Henry Lloyd-Hughes as footballer Alfred Lyttelton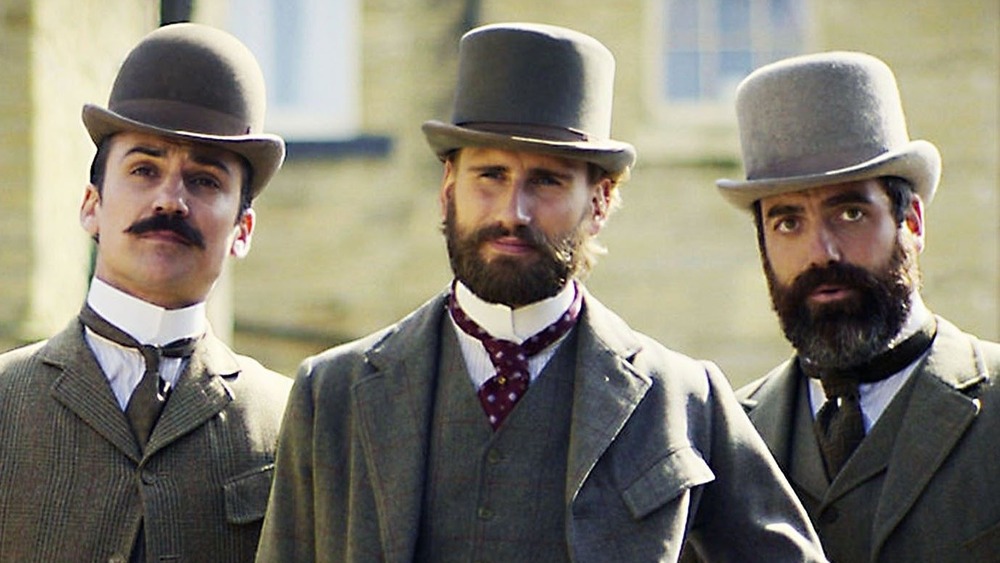 Netflix
Lloyd-Hughes' most recent role aside from The Irregulars is another period drama called The English Game. The 2020 Netflix Original series is loosely based on the true story of Fergus Suter and Jimmy Love, two Scottish men who moved to Lancashire, England in 1878 and became two of the first professional footballers — or as Americans know them, soccer players (via Scottish Sport History). The English Game takes some creative liberties, but it is mostly accurate to true events. The series stars Kevin Guthrie as Suter and James Harkness as Love, and Edward Holcroft plays Arthur Kinnaird, a well-known British footballer and later a British principal of The Football Association.
As for Lloyd-Hughes, he plays a man named Alfred Lyttelton, a champion footballer and cricketer who comes from an influential family and helps build up the sport of football in England. In real life, Lyttelton was an extremely talented athlete. Outside of sports, he took an early interest in law and politics — later becoming the Secretary of State for the Colonies — and was reportedly a kind and open-minded man. The Netflix series portrays Lyttelton as snobby and self-centered, when in reality, he was a relatively liberal politician who "honed a deep respect for the right to individual opinion," and consistently "expressed his concern to improve living conditions for laborers" (via Phyllis Weliver).
Despite any possible inaccuracies, The English Game is an enjoyable story perfect for anyone who loves period dramas, and Lloyd-James is a standout in an already extremely talented cast of actors. You can check out the six-part series now on Netflix, along with the new hit show, The Irregulars.