Why The Bird Master From The Irregulars Looks So Familiar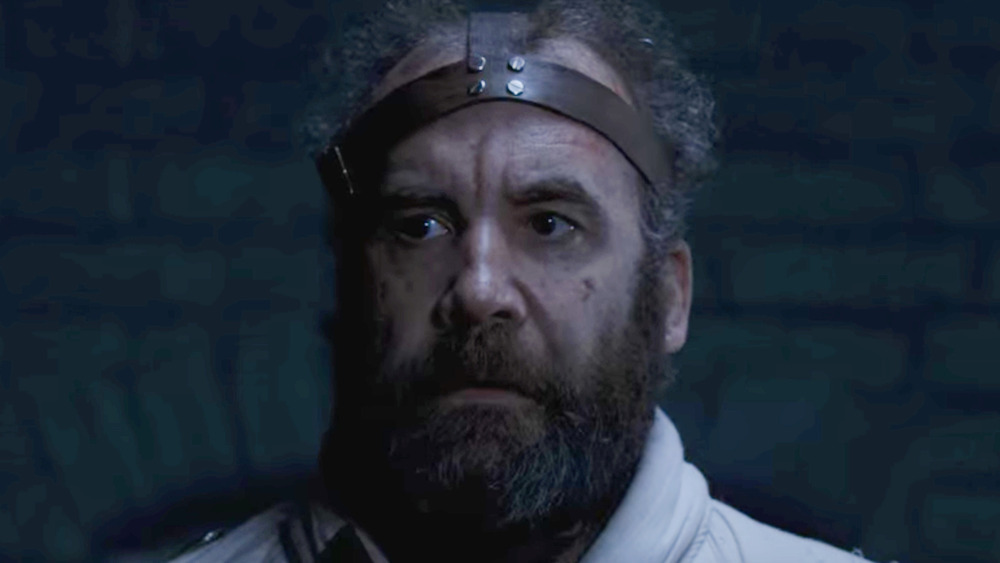 Netflix
It seems like Netflix viewers are having quite a lot of fun with The Irregulars. The latest original scripted series from the streaming service is set in Victorian London and follows a group of troubled street teens who find themselves solving crimes for both Doctor John Watson and his partner, Sherlock Holmes. The series, which blends the Victorian-era crime genre with elements of the supernatural, earned itself one of the top three spots on Netflix's top 10 in the U.S. list, and it doesn't show any signs of budging from its place any time soon either.
The Irregulars follows its group of kids as they investigate a number of different, mysterious crimes, which results in them running into many powerful and dangerous criminals. Among the handful of mysterious figures with whom the kids have dealings throughout the series is the Bird Master, a man capable of controlling birds, in case that nickname wasn't obvious enough. The character makes quite the impression throughout The Irregulars, and TV viewers will no doubt recognize Rory McCann, the actor who plays the Bird Master, as well. Here's where you may have seen McCann before.
Rory McCann was unrecognizable in Hot Fuzz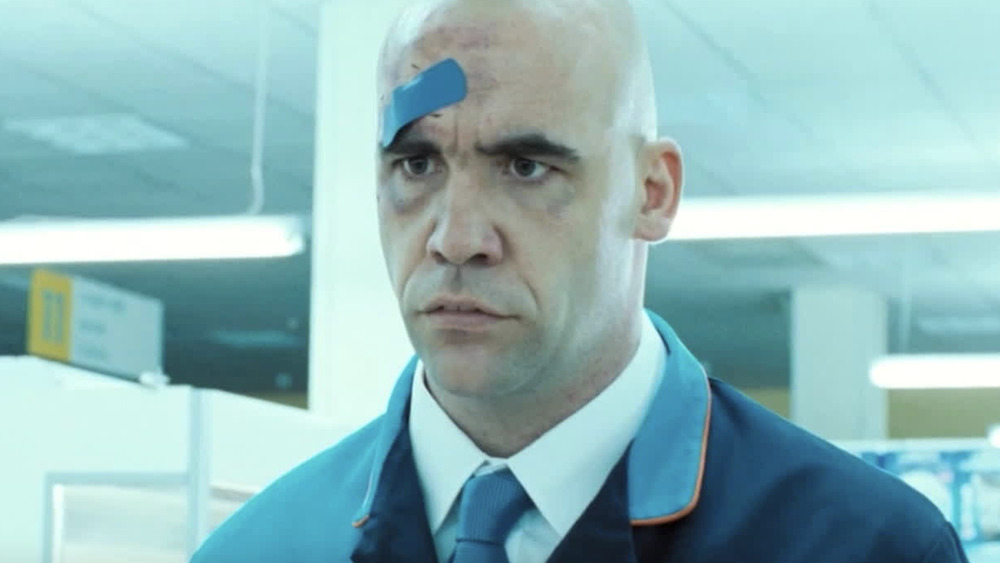 Universal Pictures
Before he became the Bird Master on The Irregulars, Rory McCann made a brief but very memorable appearance in director Edgar Wright's critically-acclaimed 2007 action-comedy film, Hot Fuzz. The actor appeared in the film as Michael "Lurch" Armstrong (more commonly known as the "Yarp guy" by fans of the film), an employee at the supermarket run by Timothy Dalton's sinister Simon Skinner. Simon Pegg's Nicholas Angel has a memorable run-in with McCann's Armstrong in the film, and McCann truly makes the most out of his limited screen time.
While McCann's role in Hot Fuzz is admittedly limited, the film itself has become a cult favorite amongst action, comedy, and horror fans, and is the second film in the Three Flavours Cornetto trilogy from Wright, Pegg, Nick Frost, and Nira Park. McCann's post-Hot Fuzz success has only made rewatching the film that much more enjoyable for fans of it too, who delight in seeing the Game of Thrones actor pop up in such a memorably goofy role.
He gave an iconic performance on Game of Thrones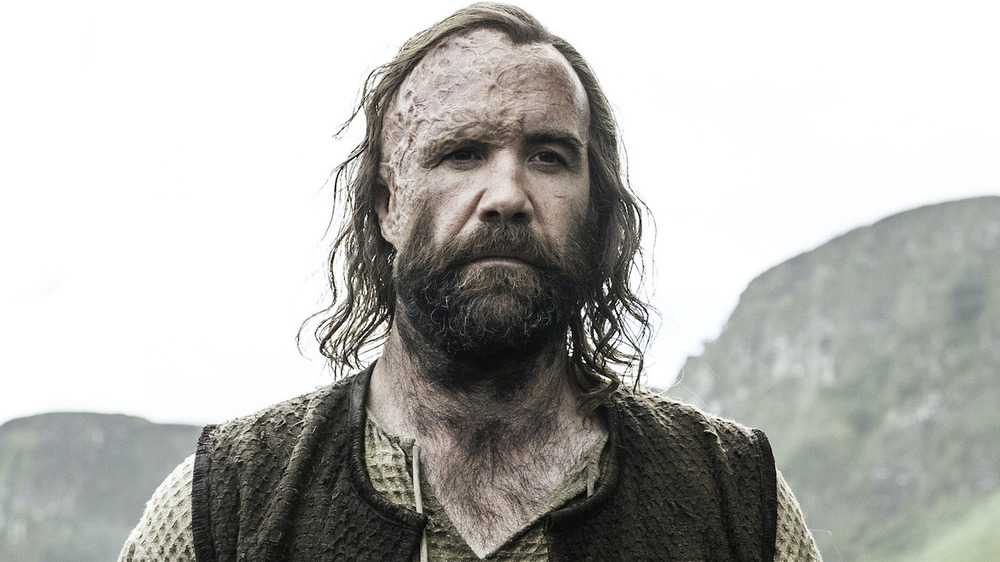 HBO
Rory McCann broke out into the mainstream with his performance as Sandor Clegane a.k.a. The Hound on HBO's Game of Thrones. The character was one of the fiercest warriors in a show that was, admittedly, full of fierce warriors, and he made a quick impression with fans thanks to his intimidating demeanor, memorable facial scars, and impressive use of profanity. However, it was McCann's performance as Clegane that truly made The Hound one of Game of Thrones' greatest characters.
Game of Thrones saw The Hound start out as a brutal lackey for the Lannisters before growing into an unlikely antihero and mentor to Maisie Williams' Arya Stark, which in turn led to his ultimate redemption in the show's final seasons. McCann's performance was integral to selling The Hound's eight-season arc, and the actor brought layers of vulnerability and pain to the character's otherwise gruff and vengeful personality. 
McCann proved his versatility in xXx: Return of Xander Cage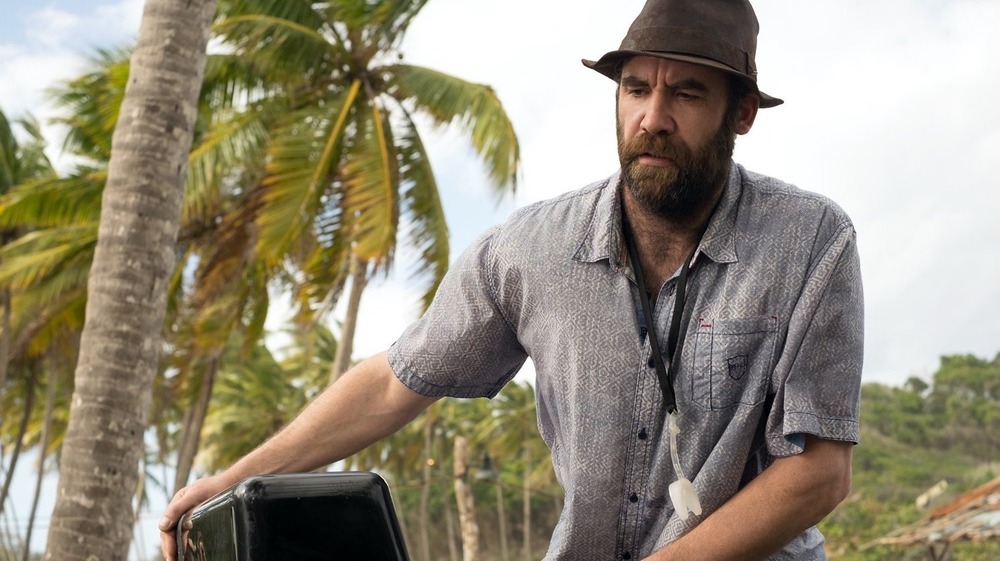 Paramount Pictures
Rory McCann has scored some notable film roles in the years since he began to receive recognition for his performance on Game of Thrones. In 2015, the actor appeared in a supporting role in the independent Western film, Slow West, but his first post-Thrones blockbuster film role came in 2017's xXx: Return of Xander Cage. McCann appeared in the Vin Diesel-led film as Tennyson Torch, a charismatic getaway driver who supports Diesel's Xander Cage throughout the film.
The character doesn't exhibit the same kind of gruff persona that McCann perfected as The Hound on Game of Thrones, and as a result, ends up standing in stark contrast to many of McCann's other notable roles. Instead, Torch provides the xXx sequel with some of its best moments of comedic relief and easily stands out as one of the film's most delightful characters. McCann sells the character's cheery attitude and love of mayhem (Tennyson keeps count of his vehicular crashes) with ease and he makes a real case throughout the film for his ability to take on livelier kinds of roles than the one for which he may be best known.
Rory McCann faced off against The Rock in Jumanji: The Next Level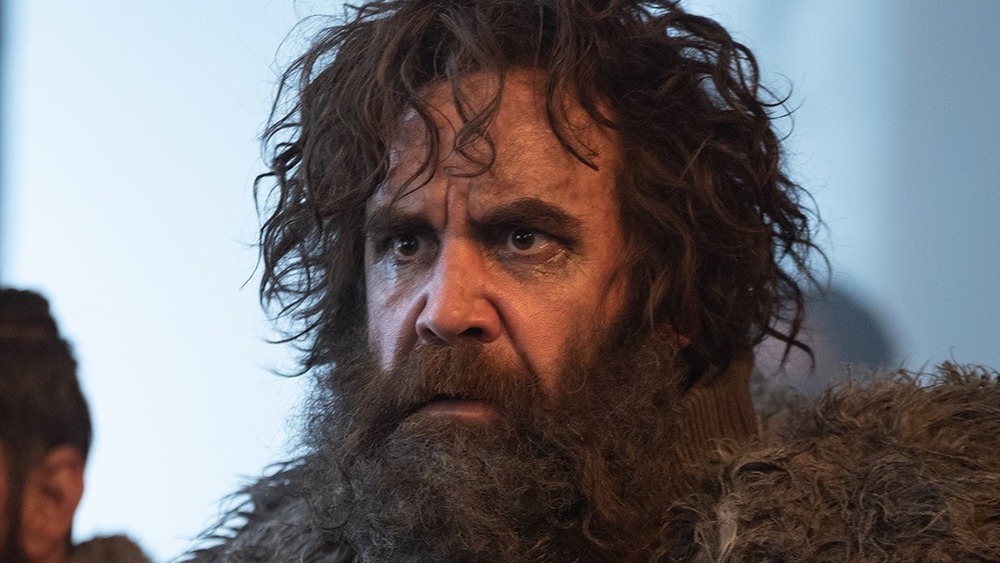 Sony Pictures
More recently, Rory McCann brought his unique screen presence to another sequel: 2019's Jumanji: The Next Level. The blockbuster follow-up saw McCann taking on the role of Jurgen the Brutal, a villainous warlord whose theft of a magical necklace results in a terrible drought spreading across the video game land of Jumanji. Predictably, McCann proved to be a worthy foe for the film's heroes, who were played by returning Jumanji actors Dwayne "The Rock" Johnson, Kevin Hart, Karen Gillan, Nick Jonas, and Jack Black.
All in all, Jumanji: The Next Level served as just yet another reminder of how talented and versatile McCann is as an actor and is an example of how he has continued to make strong impressions in films and TV shows outside of just Game of Thrones; it's a fact that McCann is proving yet again in Netflix's The Irregulars, which has already made waves on the streaming platform following its premiere last week.