The Show That Caused Freddie Prinze Jr. To Hit Rock Bottom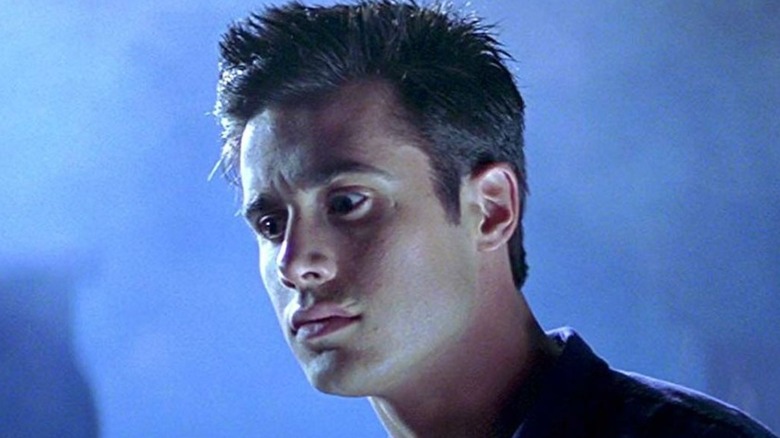 Columbia Pictures
Though he has somewhat fallen off the radar as of late, Freddie Prinze Jr. was a familiar name to many who grew up in the '90s and early '00s. The then-20-year-old actor became an instant heartthrob when he appeared on the silver screen as Ray Bronson in the 1997 horror film "I Know What You Did Last Summer" and its 1998 sequel. Prinze cemented his teen idol status when he won the lead role in the 1999 romantic comedy "She's All That." He kicked off the new millennium playing Fred Jones in "Scooby-Doo" and "Scooby-Doo 2."
In addition to his many movie roles, Prinze also charmed audiences with a guest appearance on "Friends," playing Ross and Rachel's recorder-playing, madeleine-making "manny." Given his impressive body of work, one would think the actor had seen it all. However, his work on another well-known series forced him to take a break from the business — and consider leaving acting completely.
Freddie Prinze Jr. 'hated every moment' of his time on 24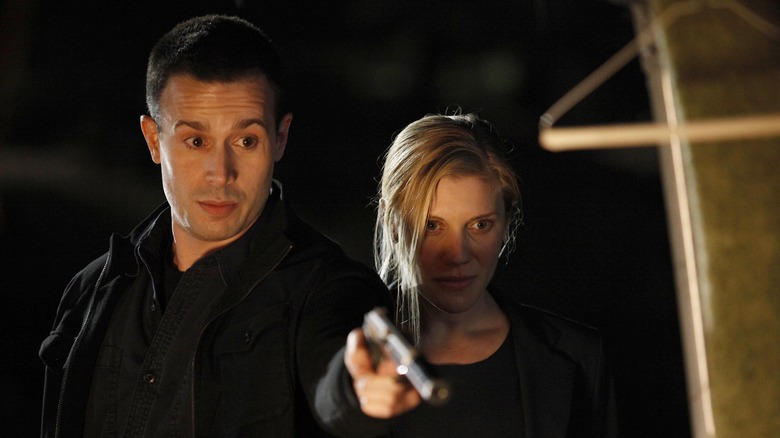 Fox
In 2010, Prinze accepted the role of Cole Ortiz in the eighth season of the Kiefer Sutherland action-drama "24." Appearing in every one of the season's 24 episodes, he was considered part of the main cast. However, his working relationship with the series' leading star proved extremely difficult.
Speaking to ABC News in 2014, Prinze recalled his time on the show as "terrible" and that he "hated every moment of it." Apparently, working with Sutherland was a trial. For starters, the 6-foot-2-inch Prinze could not wear shoes in his scenes with Sutherland because he was much taller. Overall, he also found Sutherland to be "the most unprofessional dude in the world." 
The actor believes his experience is not unique. In the interview, he added that he thinks "everyone that's worked with him has said that." In fact, another actor, Shohreh Aghdashloo, who worked on the show with Sutherland, described him as a "pretty angry" man whom she believes had her character killed off sooner than expected, per Yahoo.
After taking a break from acting, Prinze returned to the spotlight doing guest appearances on various TV shows and voiceover work. He has also published a cookbook with recipes that highlight his Puerto Rican heritage. Currently, Prinze plays the role of Punky Brewster's ex-husband on Peacock's revival of the 1980s series of the same name.