Why The Cast Of Amazon's I Know What You Did Last Summer Looks So Familiar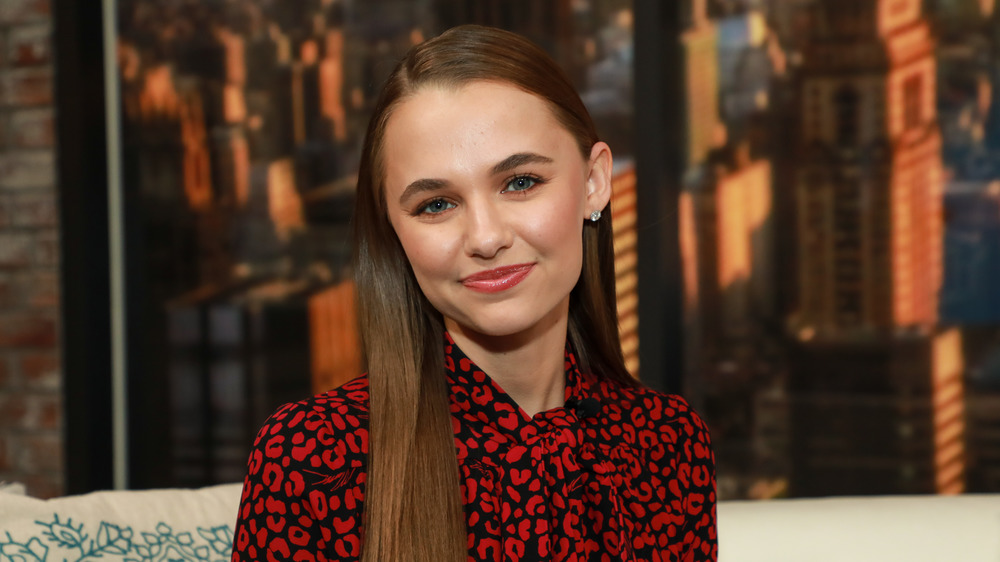 Rich Polk/Getty Images
It's full steam ahead for Amazon's I Know What You Did Last Summer adaptation, which was first reported to exist by Deadline back in October. The reboot, which is scheduled to start filming in Hawaii this month, is produced by Sony Pictures Television and Amazon Studios. It's written by Sara Goodman, whose credits run the gamut from Gossip Girl to Preacher. Goodman's story will apparently provide an updated take on the 1997 slasher flick, which was itself an updated take on '80s slasher flicks like Prom Night and a loose adaptation of a 1973 novel of the same name by Lois Duncan. According to Deadline, the series has the same premise as the original movie: "In a town full of secrets, a group of teenagers are stalked by a mysterious killer a year after a fatal accident on their graduation night."
The original I Know What You Did Last Summer was written by Scream screenwriter and Dawson's Creek creator Kevin Williamson. The film is set in North Carolina and follows four teenagers who accidentally run over a pedestrian and dispose of his body without telling anyone. Exactly one year later, they start getting hunted down by a shadowy figure who kills with an iconic hook. It stars Jennifer Love Hewitt, Sarah Michelle Gellar, Freddie Prinze Jr., and Ryan Phillippe — basically a who's who of era-defining teen icons.
Now, a new class of young actors will get their shot to become scream queens and kings, as Deadline has revealed nine members of the reboot's cast. The cast includes some familiar faces who aren't quite household names, and quite a few who you've probably seen before.
Madison Iseman broke out big time in the Jumanji reboot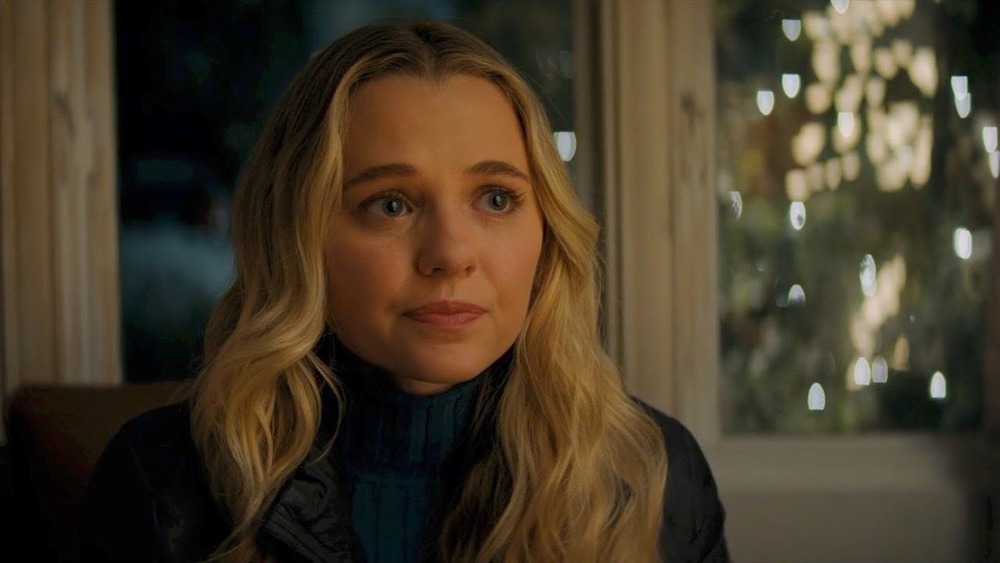 Sony Pictures
Madison Iseman — who reportedly landed the Jennifer Love Hewitt role, though no character descriptions have been released — is best known for the Jumanji franchise. She played the real-world version of Bethany Walker, a stuck-up teenage girl who — inside the magical game Jumanji – becomes middle-aged male cartographer Sheldon "Shelly" Oberon, played by Jack Black, in Jumanji: Welcome to the Jungle and Jumanji: The Next Level.
She also has prior horror experience: She starred in the horror comedy for kids Goosebumps 2: Haunted Halloween (which was also produced by I Know What You Did Last Summer executive producer Neal Moritz), Conjuring spin-off Annabelle Comes Home (which was also produced by IKWYDLS EP James Wan), and Nocturne, an installment of the Amazon horror film anthology Welcome to the Blumhouse. She also appeared in the faith drama Clouds. Movies she's been in have collectively grossed over $2 billion at the box office, so she's got some boffo cred.
Iseman's TV credits include a series regular role on the Billy Ray Cyrus-led comedy series Still the King and guest appearances on Modern Family, Henry Danger, and Those Who Can't. She will next be seen in the thriller Fear of Rain opposite Katherine Heigl and Harry Connick Jr.
Brianne Tju had a recurring role on MTV's Scream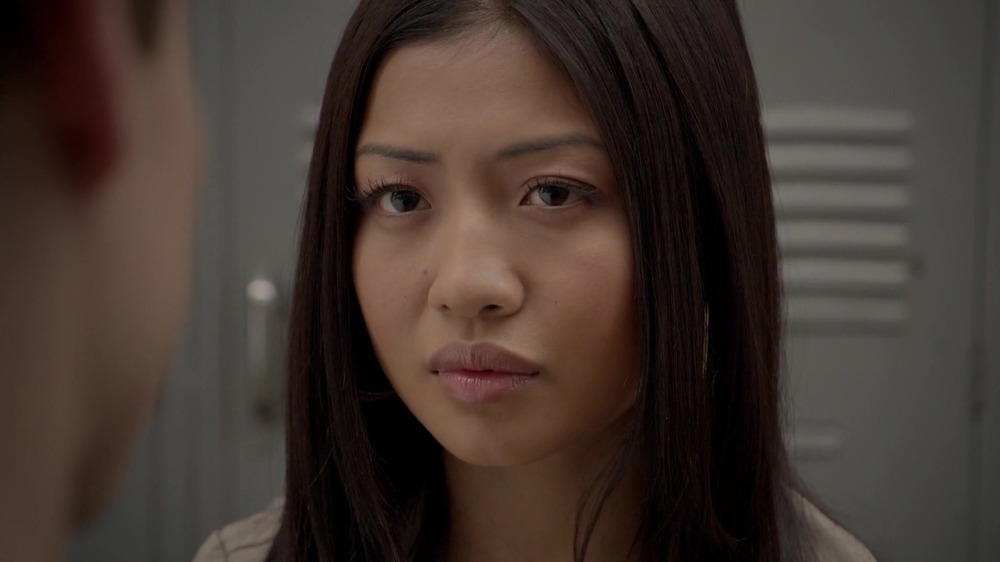 MTV
Brianne Tju has a résumé that seems like a natural fit for I Know What You Did Last Summer; it's almost too perfect. She is best known for the Hulu YA series Light As a Feather, which is also about teenagers being hunted down by an evil being after they do something they shouldn't (in that show's case, accidentally summoning a curse while playing the classic sleepover game Light As a Feather, Stiff As a Board). For her performance as Alex Portnoy, she received two Daytime Emmy nominations, for Outstanding Supporting Actress in a Digital Daytime Drama Series in 2019 and Outstanding Principal Performance in a Daytime Program in 2020.
She also had a recurring role on Scream, the TV series based on Kevin Williamson's other iconic '90s slasher franchise. She played Riley Marra, who was shockingly killed in the MTV series' third episode. 
Tju's other TV credits include recurring roles on kids' shows including Cory in the House and Liv and Maddie and one-off guest spots on Grey's Anatomy, 9-1-1, and Chicago P.D., among others. On the film side, Tju starred in the shark attack horror movie 47 Meters Down: Uncaged, where she wasn't eaten by a shark, but she did drown.
Brooke Bloom has been all over your TV screen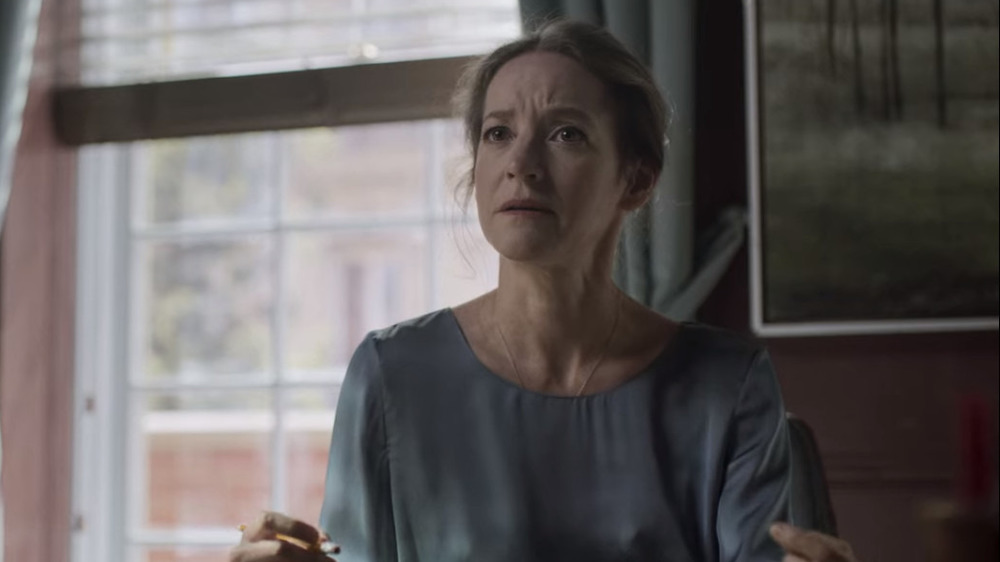 USA Network
Brooke Bloom has been a constant presence in film and on TV since making her debut in a 1999 episode of Chicago Hope playing "Grunge Girl." 
Her most prominent TV roles since that auspicious debut include The Sinner Season 3, Homecoming Season 1, and Amazon's political satire Alpha House. Between 2004 and 2009, she appeared in 16 episodes of CSI: Miami as lab technician Cynthia Wells. Considering the popularity of the CSI franchise, most fans probably recognize her face from that run. Her film credits include He's Just Not That Into You, Extremely Loud and Incredibly Close, and Marriage Story. 
Bloom has also become a bit of an indie darling over the last few years. She played the lead role in the dark indie drama She's Lost Control, which was nominated for two Independent Spirit Awards. She seems poised to take her career to the next level with I Know What You Did Last Summer.
Bill Heck struck Netflix gold with Locke & Key
Netflix
Bill Heck is best known for playing Rendell Locke in the cast of the hit Netflix series Locke & Key. Though he's quickly dispatched, Rendell plays a pivotally important role on the series; his murder is the inciting incident that drives the Locke family to move to his childhood home, the magical Keyhouse. If the series continues to draw important elements from Joe Hill's comic series of the same name, then there's a decent chance we may see some version of Heck's Rendell Locke reappear in future episodes of the show. There's a magic key for everything, after all.
Before Locke & Key, Heck appeared on numerous television shows, including some really good ones like Person of Interest, The Leftovers, and The Americans. His most prominent film role was as the noble cowboy Billy Knapp in a segment of one of the best Westerns you can watch on Netflix, the Coen Brothers' anthology The Ballad of Buster Scruggs. He'll next be seen in the upcoming FX on Hulu limited series The Old Man, playing a young version of Jeff Bridges' title character.
Fiona Rene and Cassie Beck are two serious up-and-coming talents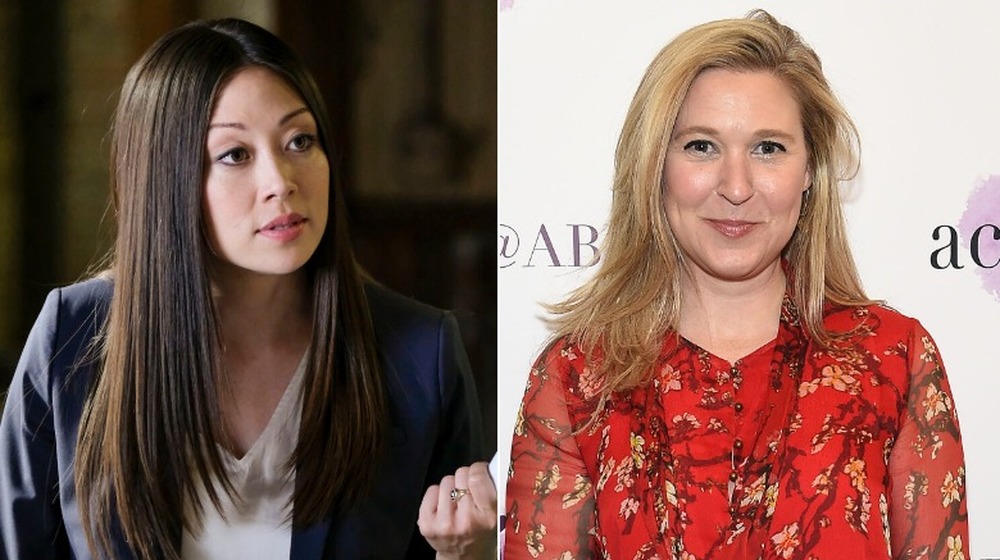 John Fleenor/ABC, Jamie Mccarthy/Getty Images/
Fiona Rene is best known for the light drama Stumptown. She played Detective Kara Lee, the partner of Miles Hoffman (Michael Ealy), private investigator Dex Parios' (Cobie Smulders) ally inside Portland PD. Stumptown was actually renewed for a second season before sadly meeting the cancelation axe due to COVID-19-related production delays (via USA Today). But when one door closes, another opens, and Fiona Rene has booked a new gig. She's also appeared on Grey's Anatomy, L.A.'s Finest, Jane the Virgin, and in the sci-fi horror movie Underwater, as well as the bite-sized Snapchat series Solve.
Cassie Beck is best known as a Broadway actor. You'll recognize her if you saw The Humans, which won the Tony for Best Play in 2016, or the revival of The Rose Tattoo starring Marisa Tomei. Beck's TV's appearances include Connecting..., Pose, and the cerebral HBO stoner comedy High Maintenance. She'll next be seen in the upcoming drama Joe Bell, which stars Mark Wahlberg and Connie Britton.
You probably don't know Ezekiel Goodman and Ashley Moore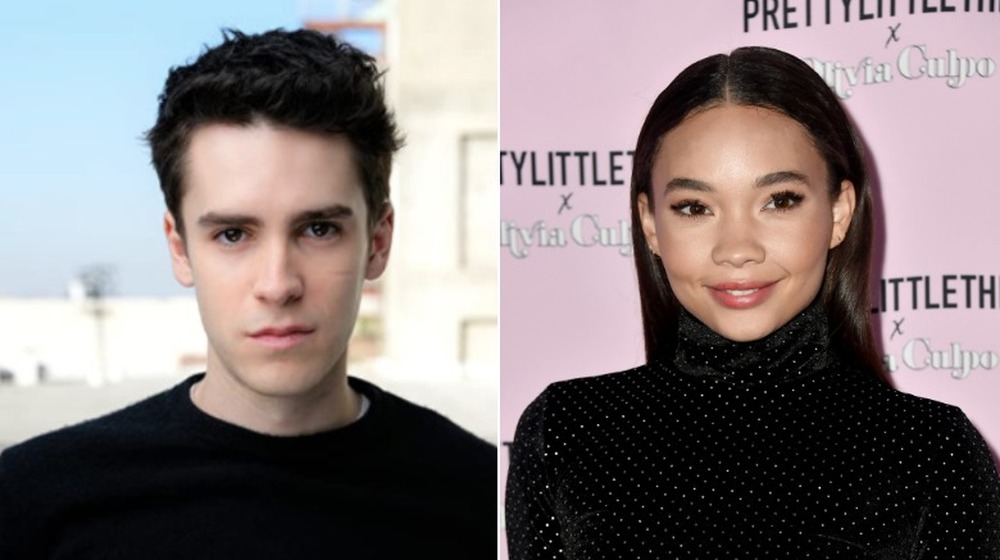 Paul Smith Photography, Frazer Harrison/Getty Images
Not everyone on I Know What You Did Last Summer is a superstar ... yet.
Ezekiel Goodman is also joining the cast. According to Deadline, I Know What You Did Last Summer is his first TV credit. He studied acting in the prestigious MFA program at the University of Southern California School of the Dramatic Arts. He's also performed comedy at the iO Theater and the Annoyance Theater. According to IMDb, he also wrote, directed, produced, and starred in his own short film, Peacocking. He'll next be seen in an upcoming as-yet-untitled indie feature from writer-director-star Meredith Johnson.
Ashley Moore had a small role in the comedy film Popstar: Never Stop Never Stopping and appeared in the pilot episode of the Freeform comedy series Alone Together. She also played Drake's kidnapped girlfriend in the action movie-style music video for the rap superstar's song "Hold On, We're Going Home."
She's most famous for her modeling. She appeared as herself on the E! documentary series Model Squad and has 855k followers on Instagram. That number seems likely to continue growing once I Know What You Did Last Summer debuts.