This Is The Best Episode Of Grace And Frankie, According To IMDb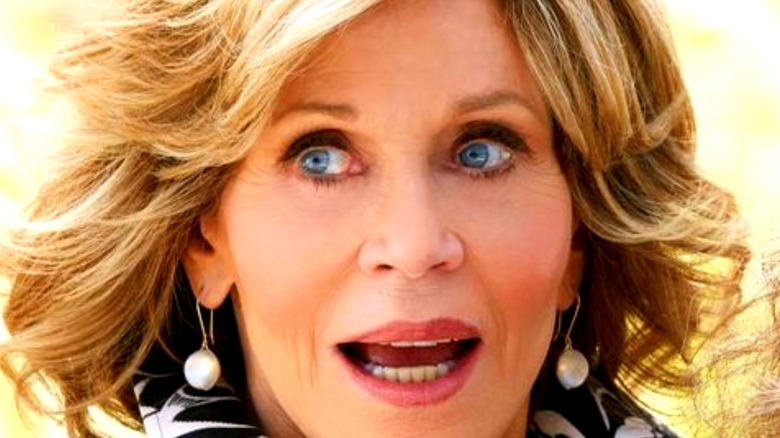 Netflix
"Grace and Frankie" is one of Netflix's most popular original series, with six seasons streaming and a seventh currently being filmed. The show is about two women who discover their ex-husbands have secretly been seeing each other for the past twenty years when their spouses officially become an out couple. The women forge a close friendship from the ashes. The series has a devoted fanbase with some strong opinions about what the show has to offer. 
The show's least popular episode, with a rating of 6.5 on IMDb, is the Season 5 finale "The Alternative," in which we're shown what the girls' world would be like if they'd never become friends (via Screen Rant). Grace (Jane Fonda) has married again, this time to Jack Patterson (George Hamilton), and gets a massive amount of plastic surgery. Frankie (Lily Tomlin) gets purple dreadlocks, has suffered three strokes, and is still living with Sol (Sam Waterston) and Robert (Martin Sheen).
But what's the show's highest-rated episode, according to IMDb? 
In this one, Grace and Frankie strike out on their own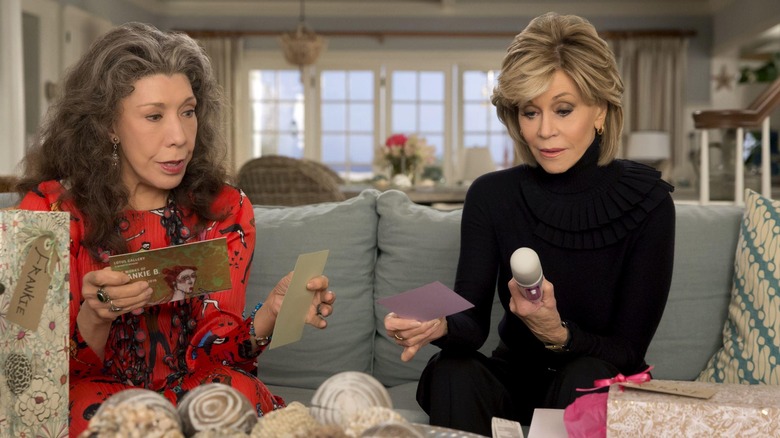 Netflix
"The Coup" – Season 2's finale and the 26th episode of the series – is its highest-rated episode on IMDb as of press time, steady and holding at a 9.1. And according to Screen Rant, it has a positive reception for a reason – it represents the first time Grace and Frankie form a united front against the perceptions of the folks in their lives.
In the wake of the death of the girls' friend Babe (Estelle Parsons) via assisted suicide in the previous episode ("The Party"), they receive gifts that she bequeathed to them and are driven to "inhale peace, exhale joy" just as Babe did. Grace receives a vibrator and Frankie receives a prepaid showing for her art, which soon turns into a disaster thanks to her choice to show a painting entitled "Hitler's Circumcision." Robert lies about Kenny Loggins being interested in purchasing the piece, which leads to further conflicts at a birthday party for Frankie and Sol's adopted son, Bud (Baron Vaughn). Irritated by their exes and their children and inspired by the wrist injury Grace incurs due to the vibrator, the women declare that they're going to open a sex toy company for older folks.
Fans commenting on the episode's IMDb page cite the show's whip-smart writing and excellent casting. "This one was power packed. What a group of amazing people," says user Hitchcoc. A high compliment if there ever was one.