25 Best Exclusive Netflix Releases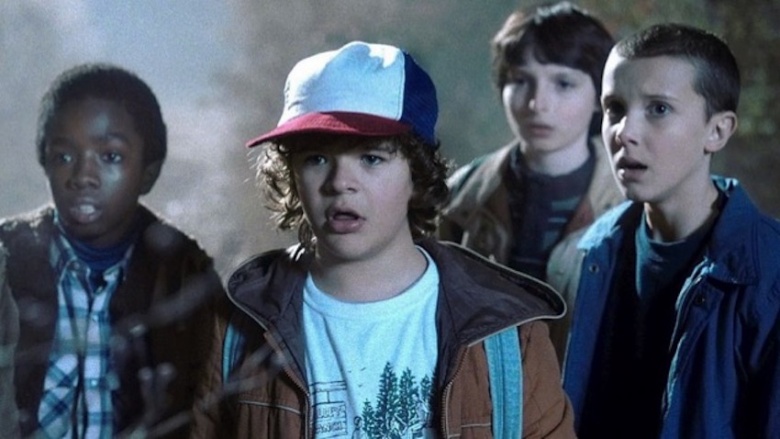 One of the first and still among the most dominant players in streaming entertainment, Netflix introduced the world to the concept (and catchphrase) of "binge watching." The service has changed the way we watch TV. Rather than tuning in each week for an episode of a show, we watch as many episodes as we want, whenever we want. But as much as Netflix has disrupted traditional broadcasting methods, it still acts like a giant old-fashioned TV network. Because of its massive bandwidth and reach, Netflix can offer dozens of original series and movies, a little something for everyone...and quite a lot of it is good. There's more of it every month, making it difficult to keep track of the best offerings. With that in mind, here are some of the best series and movies made by Netflix, for Netflix.
13 Reasons Why
One of the saddest teen-oriented shows in recent memory is also one of the best. Based on the novel by Jay Asher, 13 Reasons Why is a provocative, often unsettling examination of bullying, mental illness, assault, trauma, and suicide. The "13 reasons" of the title refer to audiotapes recorded by a high school student named Hannah (Katherine Langford), with each side detailing a different reason why she took her own life. Each episode focuses on how the events—and the people behind them—covered on each side of each tape led her to make such an agonizing decision.
Orange Is the New Black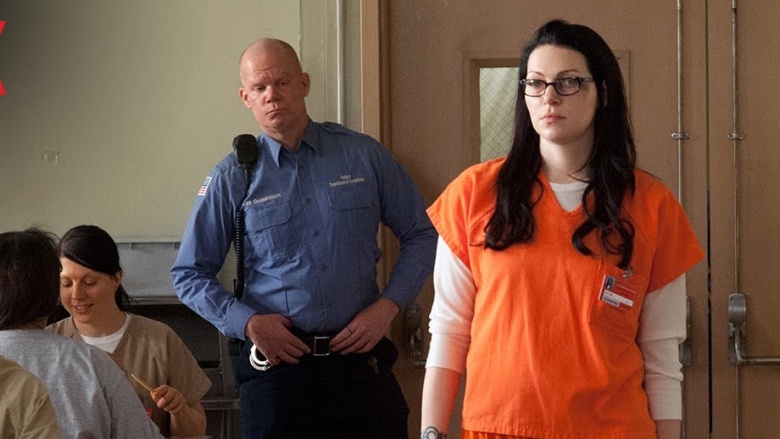 "Women in prison" used to be the domain of seedy movie theaters and late-night Cinemax. Not anymore: Orange Is the New Black is one of the most wholly original and feminist series in TV history. Based on Piper Kerman's memoir of being an upper-middle-class white woman jailed for a drug crime, the show has evolved into a vast ensemble drama with a lot to say about gender, race, and economic issues. It tells the stories of incarcerated women as people, not just "criminals," and how they form new families and learn more about their own identities while locked up. (The administrative staff and guards even get a fair amount of screen time, which opens eyes about the corporatization of the American prison system, as well as a bleak look at the lack of employment opportunities in the small towns where prisons are built.) Balancing out the in-prison drama are the deeply compelling and usually tragic backstories of the inmates, which tell the viewer how and why they came to be jailed.
Stranger Things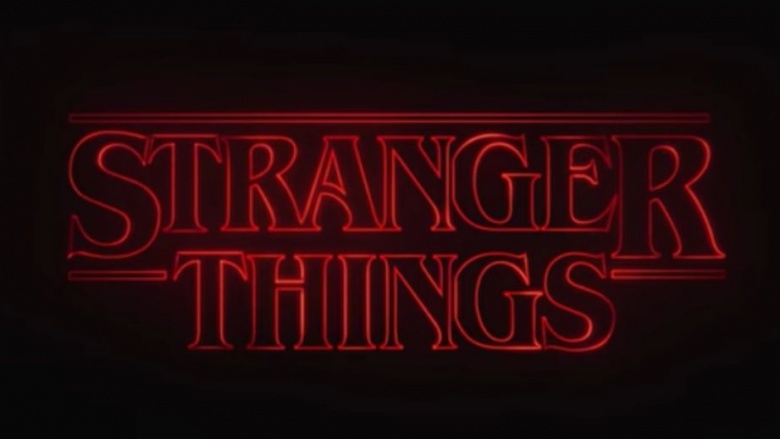 It's no small feat that a show about children in danger, trying to figure out what mysterious and creepy force kidnapped one of their friends, somehow gives the viewer warm and fuzzies. That's the power of nostalgia. A wholly original science-fiction series with its own deep mythology, rules, and a range of well fleshed-out characters, Stranger Things is loaded with references to '80s sci-fi and horror, in part because it's set in the '80s. But it also feels like another entry in that so-'80s genre of movies about kids that adults could enjoy too because they weren't condescending and didn't shy away from the spooky. Major shades of E.T., Explorers, and The Goonies here. (It's also nice to see era icons like Winona Ryder and Matthew Modine back in the game.)
Jessica Jones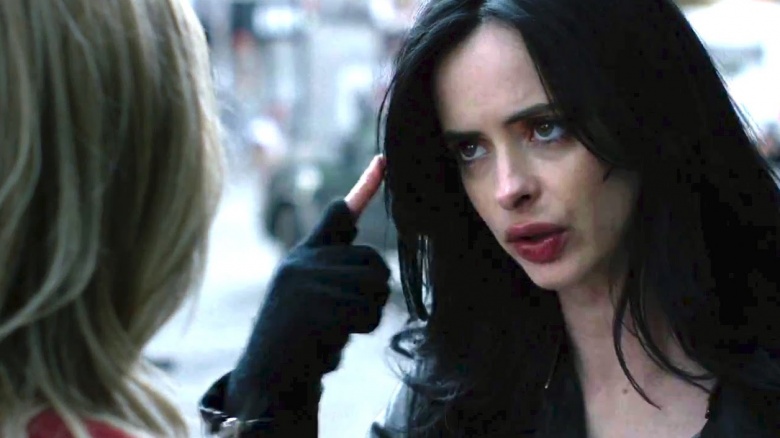 Is Jessica Jones the first superhero psychological drama? It's a comic book and superhero show without the usual trappings of such things—the viewer rarely sees Jessica exhibit her amazing abilities. Instead, we just hear about the ramifications of how she's used those powers in the past, as well as how they've been exploited by those around her, especially Kilgrave, the show's villain and Jessica's extremely evil ex-boyfriend (who also has powers of mind control). In many ways, it's less of a superhero show and more about a young woman trying to forge her own identity while struggling to leave her past behind. She just happens to be super-strong.
Unbreakable Kimmy Schmidt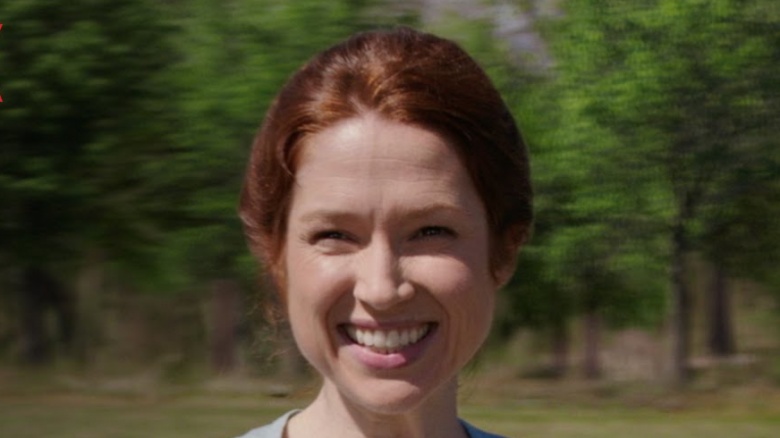 This single-camera comedy was a major "get" for Netflix, after NBC ordered and then rejected the series, developed by 30 Rock creators Tina Fey and Robert Carlock. In fact, Unbreakable has a lot in common with 30 Rock, including a writing staff, some actors, original score by Jeff Richmond, supporting actress Jane Krakowski, and a love/hate relationship with its New York setting. NBC probably rejected it for its hard-sell premise: 30-year-old Kimmy (Ellie Kemper of The Office) spent the better part of two decades locked in an underground bunker by a cult leader who told her that the world had ended. It didn't, and Kimmy is now free, and that leads to an incredibly sunny disposition as she tries to forge a life for herself despite some deep psychological damage. And somehow, this is a comedy with both verbal and background jokes flowing at a rate even faster than they did on 30 Rock.
Grace and Frankie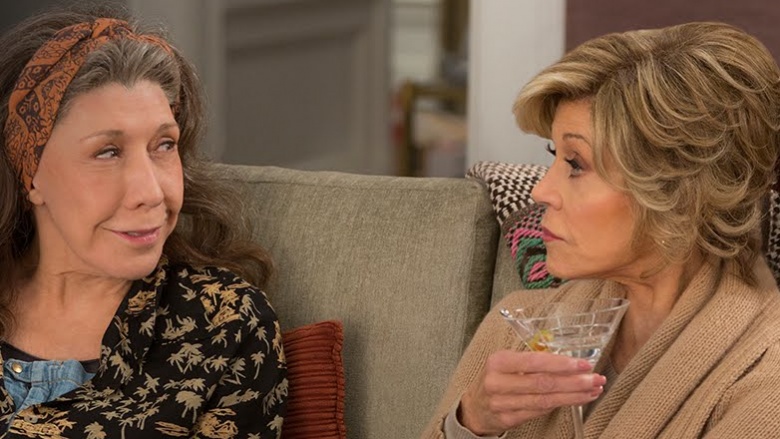 The premise makes it sound overly contrived—like a bad '80s sitcom, if '80s sitcoms ever dared to feature gay main characters. But the star power—and the fact that the people who created Friends came up with this—makes for a show that's far from trite. Straight-laced Grace (Jane Fonda) and old hippie Frankie (Lily Tomlin) are forced to share a beach house when their lawyer husbands (Martin Sheen, Sam Watterston) divorce them after admitting they've been having a decades-long affair and want to get legally married. While there are the usual sitcom hijinks resulting from the mismatched Grace and Frankie trying to get along, it's really a show about forging identity and independence. It's also a nice reminder that Netflix exists in part to provide niche programming—the youth-obsessed broadcast networks would never air a show in which the leads are both over 70 years old.
BoJack Horseman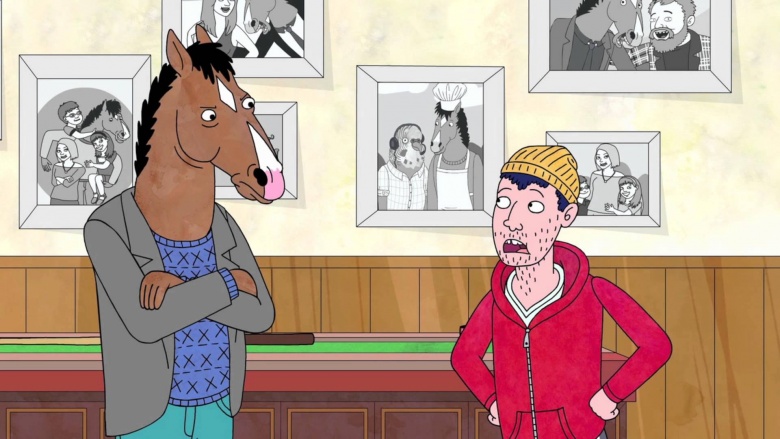 This is a cartoon show set in some kind of alternate universe where all kinds of animals have human qualities and live among humans. Its main character is BoJack Horseman, a washed-up actor who starred in a terrible '90s family sitcom called Horsin' Around. The people closest to him are his slacker roommate Todd, his memoir's ghostwriter Diane, and her husband, a golden retriever named Mr. Peanut Butter (who starred in a knockoff of Horsin' Around). It boasts a volume of animal puns more robust than even those of Zootopia. BoJack's greatest ambition is to one day play Secretariat. And yet in spite of all of this zaniness, BoJack Horseman provides one of the most accurate and heartbreaking portrayals of depression ever put to screen. BoJack is a sellout who wants to make art, but isn't sure if he can, and always self-sabotages his own successes. (But seriously, so many animal puns.) There's also a completely silent episode set totally underwater.
Making a Murderer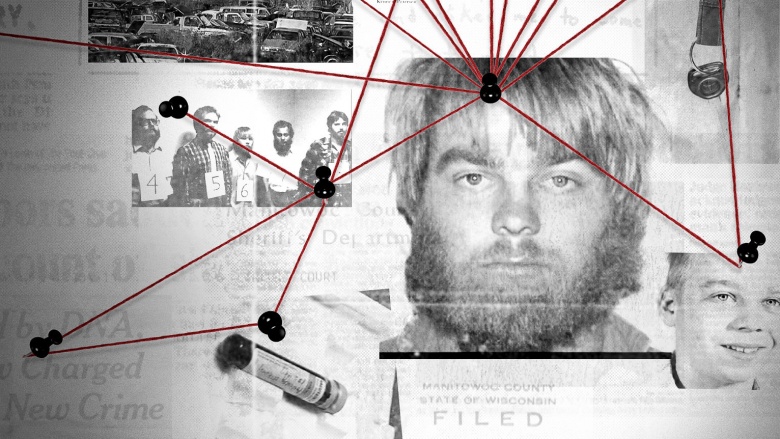 Along with the podcast Serial and HBO's The Jinx, Netflix's Making a Murderer reignited the public's fascination with true crime stories. This exhaustive and extraordinarily compelling series analyzes every possible aspect of the 2005 murder case for which Wisconsin man Steven Avery was charged—and as the series shows, a lot of things don't quite add up. Was evidence planted? Were police out to frame Avery because he was suing them for wrongful conviction and imprisonment for an earlier crime? Did police coerce a confession out of Brendan Dassey, Avery's accomplice and nephew? Making a Murderer is equal parts riveting and enraging, and it landed with such an impact that the case against Avery will actually be reconsidered by a judge.
House of Cards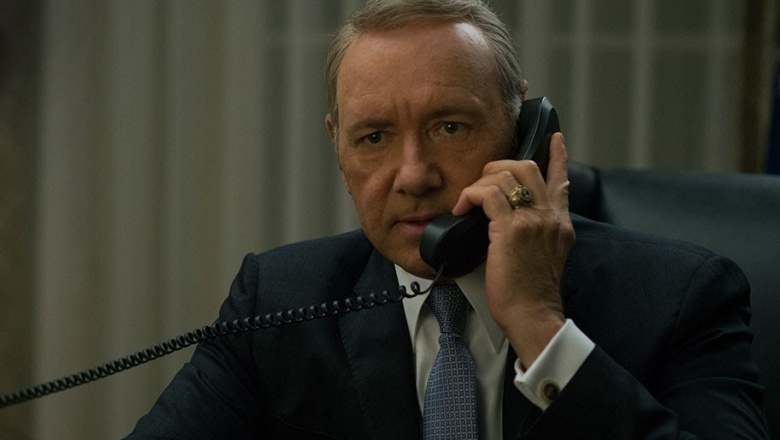 It's the dramatic version of Veep! Based on a British miniseries, House of Cards details the slow, methodical, and at-any-cost path by which Southern politician Frank Underwood (Kevin Spacey, in a role he was born to play) seeks out and obtains the power he's so obsessed with. Over the course of several seasons, cold-hearted and cold-blooded Frank does whatever he needs to do to ascend the government ladder, including ruining lives, murder, and numerous other crimes in between. (And each one gets a fourth-wall breaking little bon mot from Frank defending his actions. Oh, Frank, you're incorrigible!)
Wet Hot American Summer: First Day of Camp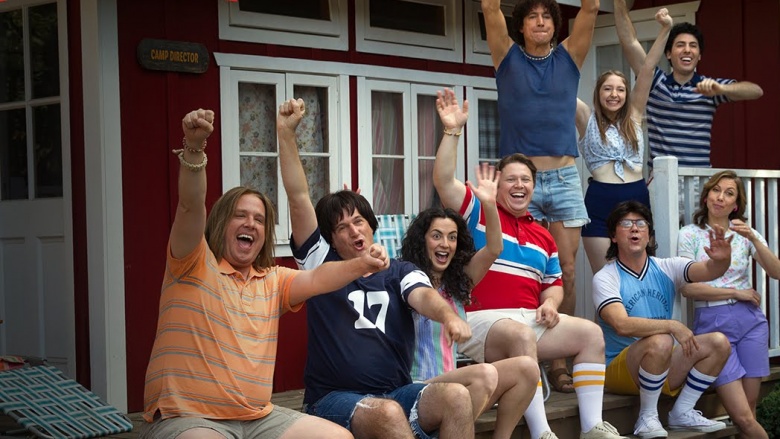 Wet Hot American Summer was not a hit when it was released in 2001. The wacky comedy set on the last day of summer camp in 1981 became a cult classic over time, and as a distributor of movies, Netflix knew people wanted more when they agreed to host a prequel series. So, 15 years after the cast were too told to be playing teenage camp counselors anyway, they return as actors in their late 40s to play the same characters from before the events of the film. Paul Rudd, Bradley Cooper, Amy Poehler, Janeane Garofalo, and all the rest return to explain the back stories behind the movie's most ridiculous jokes (such as why there's a talking can of vegetables) and to provide new insights (Elizabeth Banks is a secret reporter from a hipster magazine).
Master of None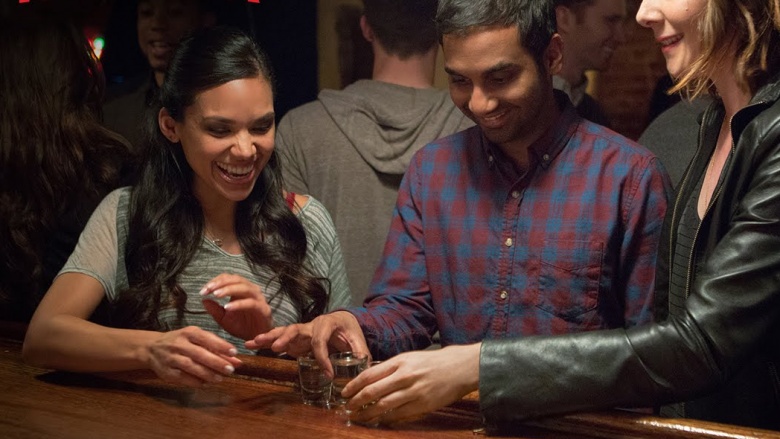 It's less a serial comedy series and more an anthology of standalone episodes in which each entry has a theme. Topics covered range from the difficulty of trying to connect with and appreciate one's parents (particularly first-generation immigrants), dating in the age of technology and the "fear of missing out," and struggling to make a living in the arts. Comedian/actor/writer Aziz Ansari and writing partner Alan Yang won an Emmy for writing for this series, which is probably the first to really capture or even attempt the millennial point of view. It's thoughtful, wise, and even legitimately touching—but also hilarious, because Ansari can't help being funny.
Lemony Snicket's A Series of Unfortunate Events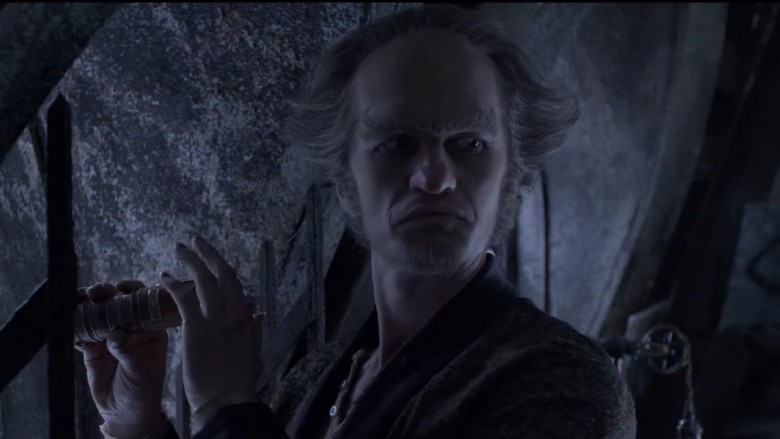 While the 2004 adaptation of the kiddie goth book series Lemony Snicket's A Series of Unfortunate Events was certainly delightful, the problem is that there was only one. There are multiple bestselling books about the forever-doomed Baudelaire orphans, and now they all finally get to come to life via a Netflix original series. Neil Patrick Harris stars as the wicked Count Olaf, an actor by trade who uses his access to wigs and makeup to worm his way into the lives of the kids so as to steal their inheritance. The versatile Harris is perfectly cast as Olaf, and he also sings the theme song, a perfect encapsulation of author Daniel Handler's humor, warning the viewer to stay away from the show because it's just too bleak and troubling. The dark and playful humor is balanced with whimsical, dreamlike imagery.
One Day at a Time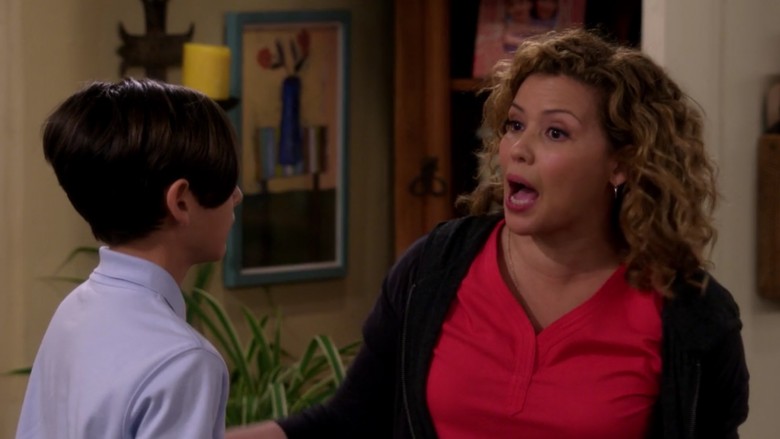 A remake that's good? A multi-camera sitcom in this day and age that's good? One Day at a Time gets it right. This new take recalls the original '70s semi-classic and improves upon it, with an impeccable cast, warmth, and discussions of social issues that feel organic and non-didactic (like they did on All in the Family, which, like One Day, was made by legendary TV producer Norman Lear.) This One Day is really about something, and with a Cuban-American family and a plotline involving a teenager coming of age, gives voice to demographics who aren't often represented on television. (Oh, and don't worry, Schneider is still here.)
Chelsea Does…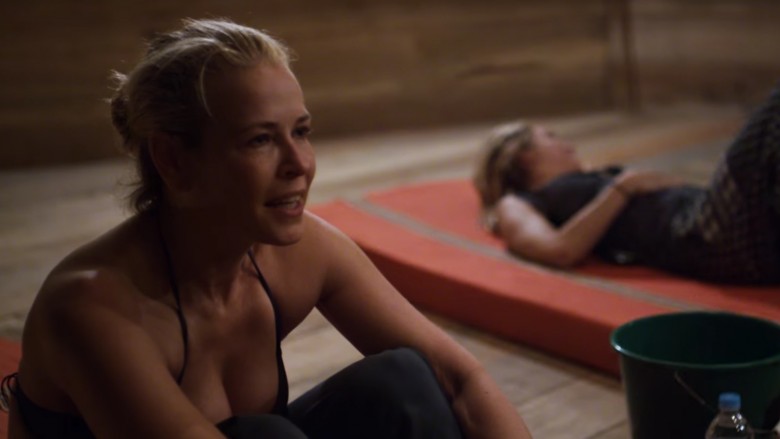 While Handler made waves in the entertainment industry for taking her extremely popular E! series to Netflix for the streamer's first talk show, her three-times-a-week edition has been successful, and without the tight confines of a network to either worry about ratings or tell her she can't have her dog on stage. However, Handler, who's best known for her broad, self-effacing humor, also quietly released to Netflix a little documentary series called Chelsea Does. Each of the four episodes is a deep dive on a big, complicated subject Handler approaches with enthusiasm, sensitivity, and curiosity: marriage, Silicon Valley, racism, and drugs.
The Crown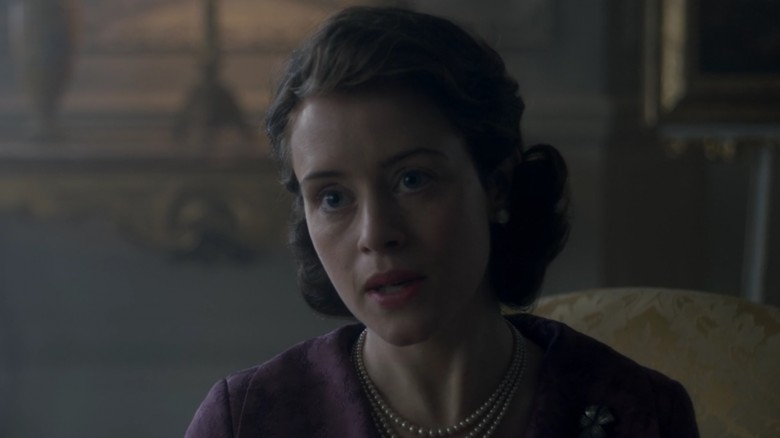 Quiet, slow-building stories about British monarchs are nothing new to television—it's the bread and butter of PBS and the BBC, after all. And yet The Crown is something entirely different. Shot at a cost of $100 million (the most expensive series in Netflix history), it's an extraordinarily ambitious project that aims to tell the complete life story of Queen Elizabeth II (Claire Foy), from childhood to coronation to the present day. Keep in mind that Elizabeth is still alive—but she'd find it hard to be offended. The stakes are incredibly high, keeping England together in the post-war years and learning how to be a stateswoman from the incomparable Winston Churchill (John Lithgow). And it's all done with an empathy and humanity not generally given to larger-than-life figures, especially ones that can seem as cold and distant as English monarchs. Instead, we see her grieve, we see her insecurities, we even see her getting flirty with her husband Prince Phillip (Matt Smith). The Crown is also absolutely gorgeous—the set and costume design is so lush and spot-on that you could swear they let them shoot in Buckingham Palace.
Luke Cage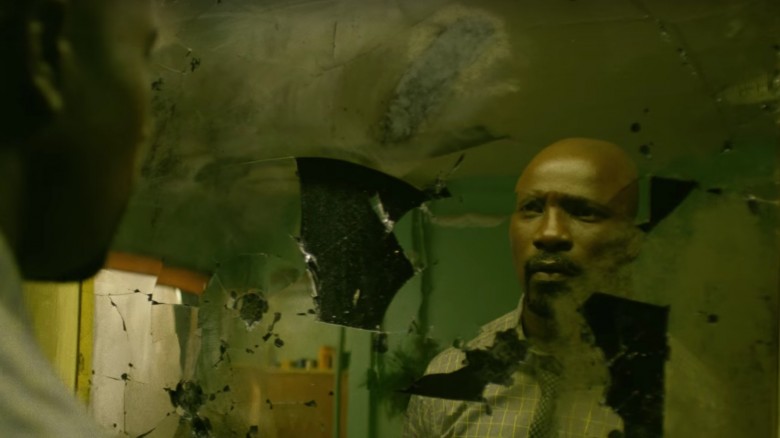 Luke Cage marks Netflix's first spinoff, as this is an extension of the character so memorably portrayed by Mike Colter on Jessica Jones. And here we have another Marvel series set in a similar world as its predecessor—also reflective more of the real world, and its culture, history, race relations, and interpersonal dynamics, than the occasionally silly world of comic books. Luke Cage is a human story: very thoughtful, even celebratory. It's about a superhero trying to navigate a world in which he sometimes feels like he doesn't fit in, which makes for some great allegory about a young man just trying to not to get swallowed up by the underbelly of urban society.
The OA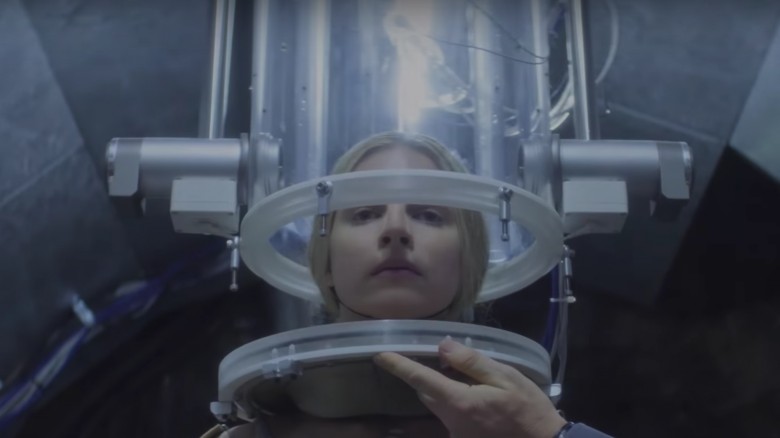 Brit Marling stars as a mysterious young woman who re-emerges after disappearing seven years earlier. Only now she's covered in scars, calls herself "The OA," and oh yes, she can see somehow see, even though she used to be blind. It's a dark, labyrinthine series about death, the afterlife, science, violence, conspiracies, and human spirituality. In short, it gets deep, and it gets weird. And it's a good thing that Netflix doesn't charge by usage, because we'd all rack up huge bills trying to figure out The OA. It's baffling and mystifying and asks more big questions than it answers.
Arrested Development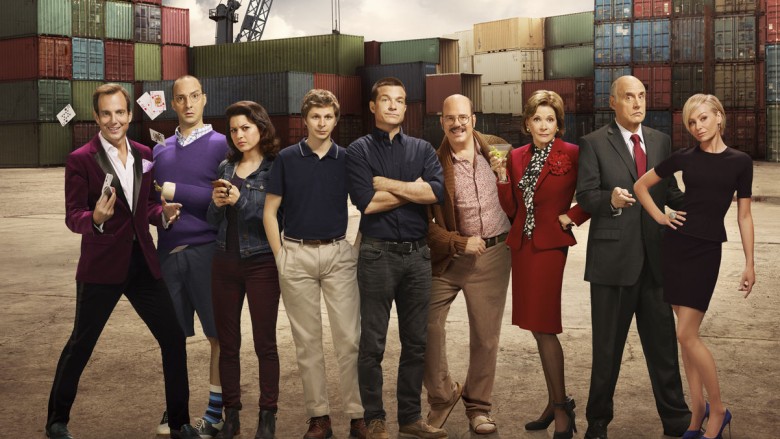 In 2013, the service aired its first revival of a show originally produced and seen elsewhere, making quite a statement in the bargain: If Arrested Development, a critically adored cult hit that lurked near the bottom of the ratings when it initially aired on Fox from 2003 to 2006, could be revived, then anything could. It also proved Netflix was a major player in entertainment, as an AD revival had been discussed at such big places as HBO and Showtime.
The show reunited the entire main cast (and most of the recurring ones) to create what's really a 13-episode super-long movie. Each episode focuses on the backstory of a different main character and what they've been up to in the past decade or so. It's ridiculous, multi-layered, self-referential—and astonishingly good, of course. If you only watch one episode, watch the GOB (Will Arnett) one, in which he confuses the first friendship he's ever had for romantic attraction, gets himself locked in a fake rock, tries and fails to raise bees, and becomes part of the entourage of a Bieber-esque pop star who writes a song about how awful GOB is.
Gilmore Girls: A Year in the Life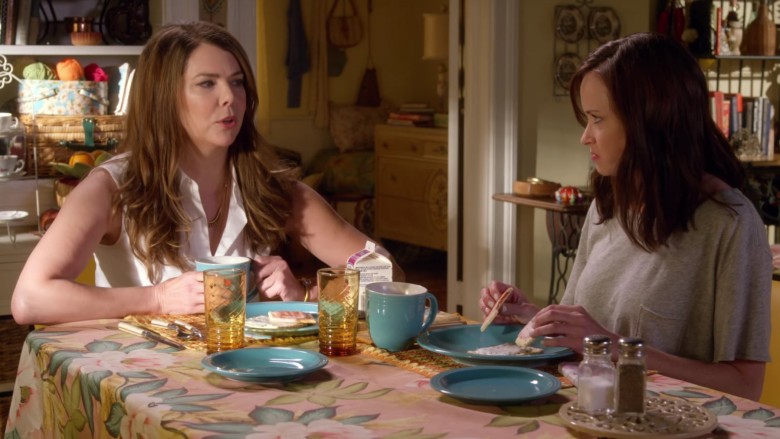 Netflix is like a TV genie, magically bringing back beloved shows long thought dead. Apparently Gilmore Girls has been so popular since its 2000-2007 iteration started streaming on Netflix that the service figured there was enough of a demand for more episodes. The entire cast is back for A Year in the Life, a series of four Gilmore Girls movies that take place in a different season of the present day. The only major character not around is patriarch Richard Gilmore, owing to the death of actor Edward Hermann, whose loss factors greatly (and sadly) into the plot. It advances the story left unfinished when the series ended a decade ago, but also asks—and answers—a lot of new questions: will Lorelai figure out her relationship with Luke? Has Rory made it as a journalist? Is Stars Hollow still delightfully weird?
Black Mirror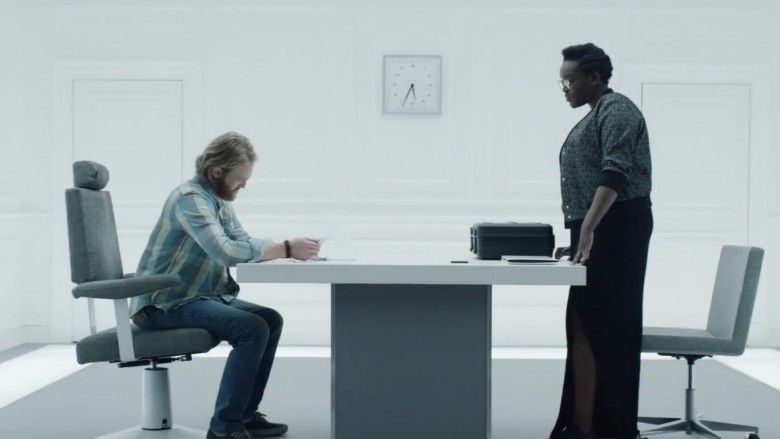 A dead TV series returning to life thanks to rapidly spreading technology? That sounds like an episode of Black Mirror! Indeed, Netflix revived Charlie Brooker's creepy British sci-fi anthology series for six new stories. They're all vaguely set in the very near future and, like the original series, examine the often damaging effects of the place where humanity and technology intersect, and how that relationship affects our humanity and dignity...for better or for worse.
Santa Clarita Diet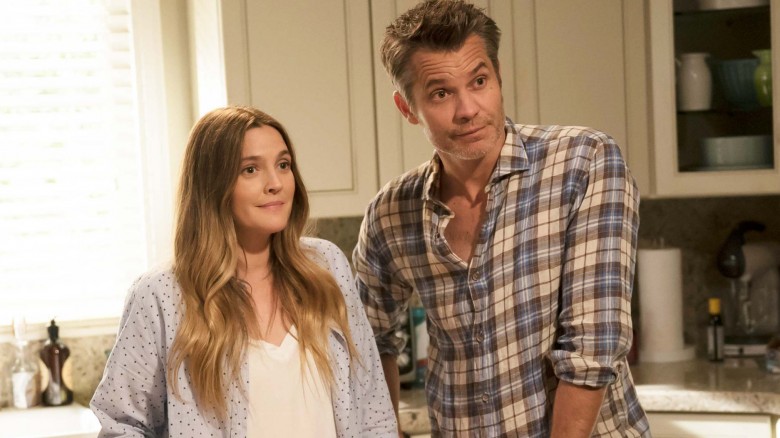 Yeah, there are a lot of zombie shows on TV right now, but Santa Clarita Diet has them beat. First of all, it's just as gory and disgusting as The Walking Dead, but it's a lot funnier. Drew Barrymore and Timothy Olyphant star as Sheila and Joel Hammond, Southern California real estate agents who hit a bit of a rough patch in their marriage when Sheila very rapidly turns into a zombie with an insatiable desire for meat—especially human meat. Naturally, she must turn to murder, but Joel is on board, as is their teenage daughter Abby (Liv Hewson) and their macabre-obsessed neighbor boy, Eric (Skyler Gisondo). Sheila taking a huge bite out of life is quite the metaphor for choosing to live life to the fullest, but this is still a zombie show, so there are plenty of gross-out moments. No spoilers, but this is probably your only chance to see the star of E.T. and Never Been Kissed barf up a swimming pool's worth of murky sludge.
Love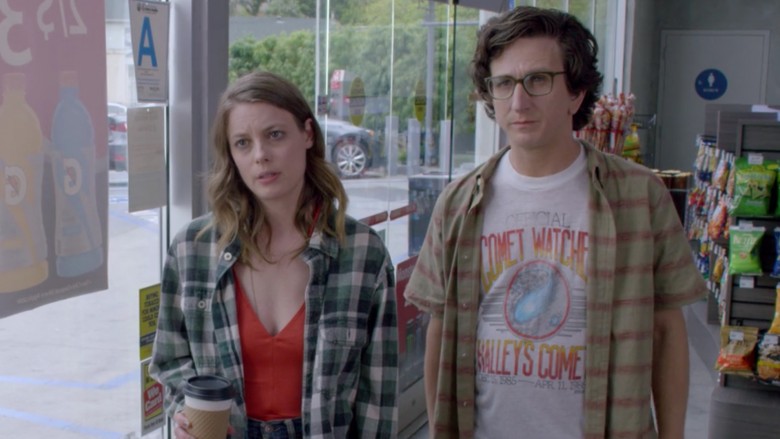 Another creation from comedy king Judd Apatow (along with Lesley Arfin and star Paul Rust), Love is a slow, deliberate look at the slow, deliberate, and reluctant coupling of two Los Angelenos who are almost inexplicably attracted to each other despite the chaos going on in their lives (and their own hearts and minds). The female in the relationship, Mickey (Gillian Jacobs), is a satellite radio program manager in recovery for addictions to substances as well as sex, while Gus (Rust) is a passive-aggressive, occasionally ambitious on-set teacher for a teen witch TV show. Both are desperately trying not to fall in love, but they just can't help it. Supporting characters add a lot of advice—both good and bad—as well as comic relief, particularly Claudia O'Doherty as Mickey's daffy Australian roommate, and Chris Witaske as Gus's enthusiastic neighbor bro.
Daredevil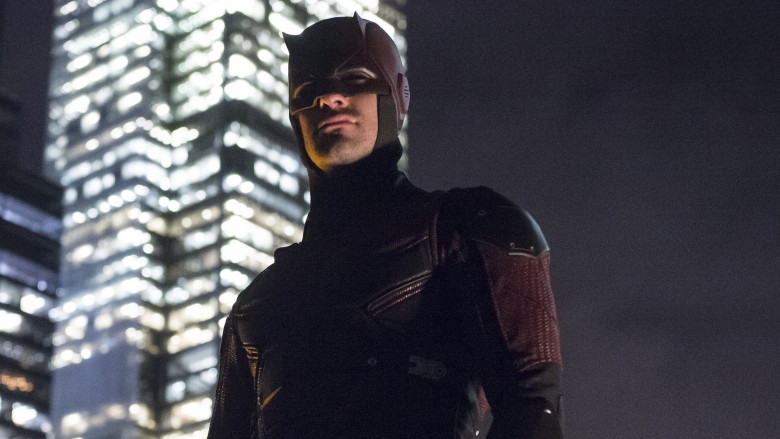 By day, Matt Murdock (Charlie Cox) is a lawyer. By night, he cleans up New York's Hell's Kitchen with his fists and fighting skills, just like the street-fighting, crime-busting Defenders of Netflix's other Marvel series (Jessica Jones, Luke Cage, Iron Fist). The action sequences are terrific, as Daredevil lays waste to every thug he faces despite his blindness. Those scenes are almost as terrific as the ones in which Vincent D'Onofrio's skills as an intimidating actor are put to good use as the terrifying villain Kingpin. This Daredevil erases all memory of the goofy 2003 big-screen version starring Ben Affleck.
W/ Bob and David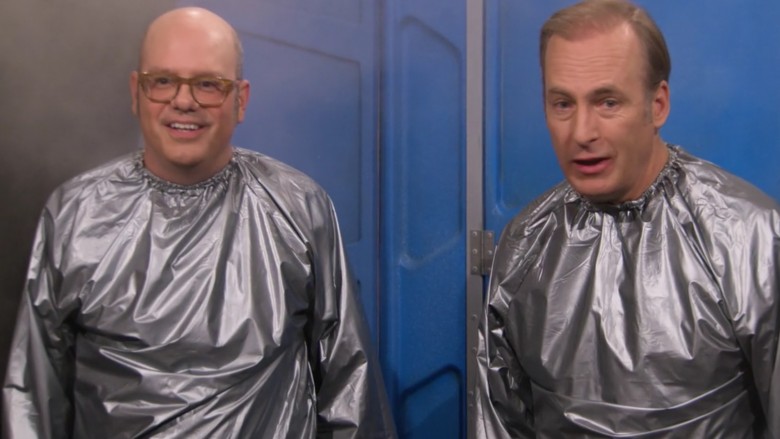 Mr. Show with Bob and David ran on HBO from 1995 to 1999 and became one of the most highly regarded sketch comedy shows of the '90s—if not all time—introducing memorable characters like frequent Cops subject Ronnie Dobbs and classic bits like "The Story of Everest" and "Pre-Taped Call-In Show." Many of its cast and writers went on to become comedy icons, including stars David Cross and Bob Odenkirk, as well as Paul F. Tompkins, Brian Posehn, Tom Kenney, and Scott Aukerman. Gathering all those stalwarts together to make more top-notch sketch comedy after nearly 20 years apart seemed impossible, but Netflix was able to do it with the four-episode miniseries W/ Bob and David. Time has passed but the magic has not, and these sketches are worthy additions to the Bob and David canon. Some standouts: a good cop/bad cop police interrogation goes awry because neither cop wants to be considered the bad one, and an imagined look at the ridiculous chain of events that led to that famous photo of Albert Einstein sticking his tongue out.
Flaked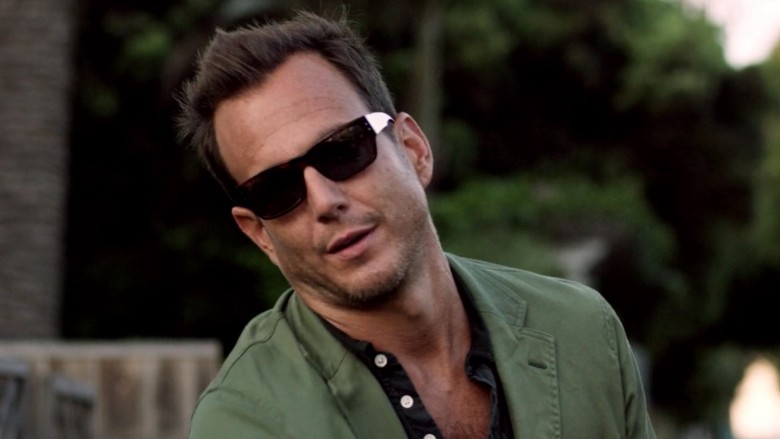 How many Netflix shows is Will Arnett even on, anyway? He's the voice of the title character on BoJack Horseman, he plays a prominent figure in A Series of Unfortunate Events, and he co-starred in the service's Arrested Development revival. Arnett also co-created (with Mark Chappell) this quiet dramedy about a recovering middle-aged alcoholic trying to put his life back together after killing another man while driving under the influence. His recovery includes making artisan stools, fighting with his best friend, hooking up with much younger women, and tooling around Venice, California on his bike. Essentially, it's a sometimes poignant, sometimes funny show about a numb guy in paradise trying to take action but never quite getting there. Wait a second...is this just a live-action BoJack Horseman?
Update 3/17: Santa Clarita Diet, Love, Daredevil, W/Bob and David and Flaked joined the rankings, bumping Chef's Table, A Very Murray Christmas, Beasts of No Nation, Lady Dynamite, and The Fundamentals of Caring off the list.
Update 5/17: Added 13 Reasons Why and removed Battered Bastards of Baseball.
More features:
15 best horror movies | 15 best movies on Netflix right now | 15 best action movies | 15 best Disney movies | 15 best superhero movies | 15 best 3DS games | 15 best Xbox One games | 15 best PlayStation 4 games | best video games of the year (so far)