How Much Money Did David McCallum Actually Make From NCIS?
Even if you're not the most hardcore fan of "NCIS" — the long-running CBS procedural that's become one of the most-watched television programs in the world (per IMDb) — it shouldn't surprise you to learn that the show's stars earn big bucks.
Some of the actors that aren't even on the front lines in the show also earn a pretty penny for their performances. One of those is David McCallum, the soft spoken Scotsman who plays Dr. Donald "Ducky" Mallard, the NCIS team's chief medical examiner who has a penchant for getting a good story out of a dead body.
So, if you're one of those fans that's just dying to know how much money David McCallum has actually made from "NCIS," never fear. We've got the backstory on the Scottish star's earnings for his time on the wildly popular American television show that has featured him since the beginning. If these figures are accurate, he's got a nice gig lined up.
David McCallum has made quite a bit from NCIS
David Livingston/Getty Images
David McCallum, who IMDb says has appeared in dozens of films and television shows (including "The Greatest Story Ever Told," "The Great Escape," and "The Man From UNCLE"), has accumulated a net worth of about $10 million, according to Celebrity Net Worth. But how much of that vast fortune did McCallum actually make from his work on "NCIS"?
It's quite a chunk, as McCallum reportedly earns a salary of $75,000 for every episode of "NCIS" in which he appears, and according to Express, the Scottish actor, author, and musician has appeared in more than 400 episodes since the show premiered. That means McCallum has earned upwards of $30 million over the nearly 20 years he's been playing the affable medical examiner. 
The publication also notes that it's not even counting what McCallum might be making from any syndication salary he's earning from the show's reruns, which play often and on a variety of networks all over the world. It's one of the most-watched series in syndication, so McCallum might have a few extra checks lying around his home.
McCallum wanted to play Ducky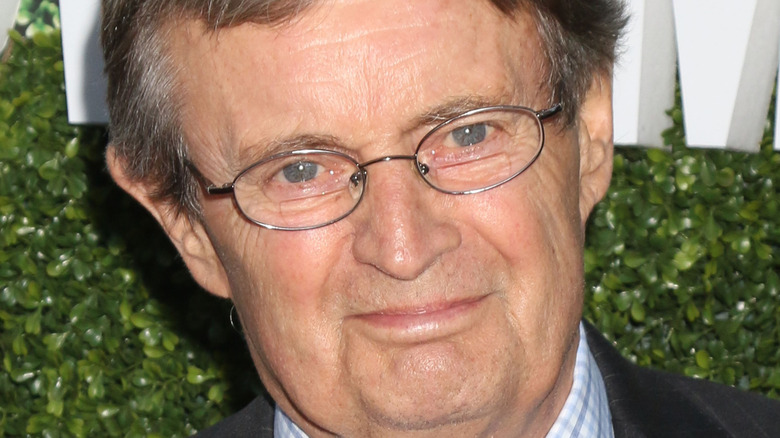 Shutterstock
However, while McCallum has made a ton of dough playing Dr. Donald Mallard, it wasn't how much money he was going to make that drew David McCallum to the part of Ducky on NCIS. He adored the written material that brought the character to life for the actor when he read the script.
In 2020, McCallum spoke to The Press and Herald about deciding to play the lovable medical examiner, saying, "You never know how these things will work out or what is around the corner. But NCIS has been a phenomenon, it has attracted huge audiences all over the world and I'm now hearing from people who have watched me in programs from the '60s and '70s after first noticing me in 'NCIS.'"
We're curious to see how much more money McCallum adds to his bank account from his long-running stint on the widely-loved show. At this point, the show is consistently popular, so he might as well stick around.