What The NCIS Cast Looked Like As Kids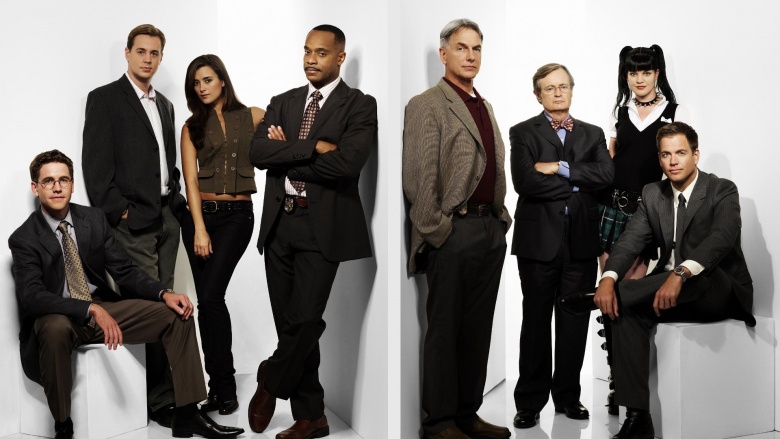 Why do we like to look at photos that reveal what our favorite celebs looked like when they were younger? Well, it's an interesting window into the past, of course, but it's also the great equalizer—those old pictures remind us that before they had access to the finest personal trainers, the best lighting, and a professional staff of makeup artists, Hollywood's best and brightest often looked pretty much like the rest of us, awkward phases during their youth included. Digging up those photos also lets us see what those future stars looked like before they made it—when there was still doubt in their hearts, fear in their eyes, and their entire lives ahead of them. We see the cast of NCIS every Tuesday on CBS; here's what they were up to years ago, when they were much younger, and long before they ended up landing the roles that changed their lives.
Mark Harmon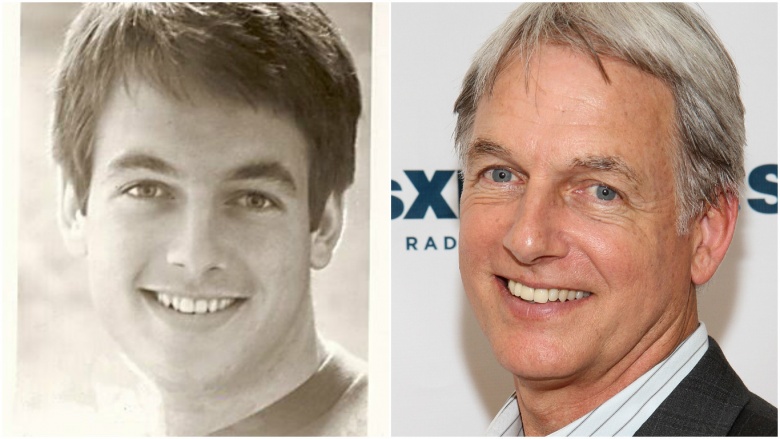 Getty Images
THEN: Thomas Mark Harmon grew up in Burbank, California, the youngest of three children to former Heisman-winning football player Tom Harmon and actress Elyse Knox. As a young man, he perfected his smile early, and like all adolescents, wondered with some anxiety if people found him attractive. Football was his early passion, but ultimately he'd spend time following both of his parents' professional footsteps; acting would come later.
NOW: With his sexiness confirmed, Harmon as an adult has compiled a fairly impressive filmography in film and television. He's spent a good deal of the last decade-plus as, essentially, the face of NCIS, anchoring the show's cast as steely-eyed special agent Leroy Gibbs since 2003. Harmon has starred in more than 300 episodes of the series since its inception.
Pauley Perrette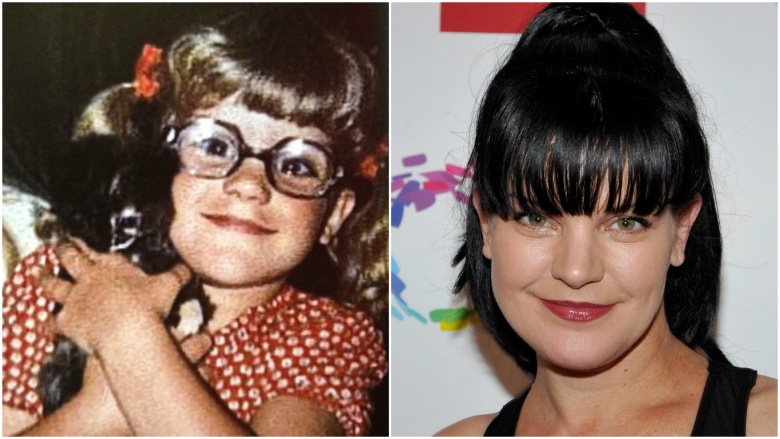 Getty Images
THEN: Pauley Perrette was born in New Orleans, where she dreamed of one day working with animals, being a rock star, and never not having cute hair. (She also entertained the idea of becoming an FBI agent.) Her youth was spent navigating the United States with a family that roved often, living for a time in the south, on both coasts, and in both Carolinas.
NOW: A rock star with cute hair. Also, she finally became an FBI agent—entertaining millions of NCIS viewers in the bargain. Perrette was actually introduced into the NCIS universe during the last two episodes of JAG, the ostensibly Navy-focused show that preceded the one she ended up starring in for an incredible 15 seasons. Her long NCIS run came to an end in May 2018, when Perrette's character, Abby Sciuto, emerged from a life-threatening trauma and decided to start over in London.
Michael Weatherly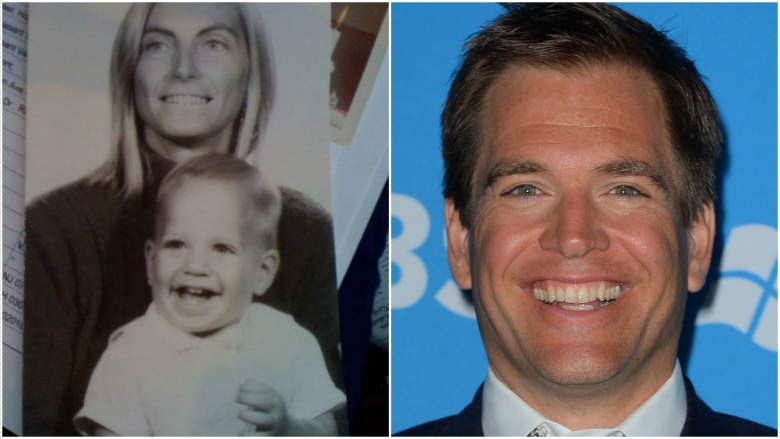 Getty Images
THEN: Born in New York City to his mother Patricia, also pictured, Michael Weatherly was a professional actor for over a decade before landing the role of Anthony "Tony" DiNozzo in NCIS. Prior to his breakout role, Weatherly built a solid career with a variety of memorable supporting roles, including Dark Angel, starring Jessica Alba, whom he married in 2001.
NOW: Aside from being significantly taller, Weatherly has spent the intervening years consistently acting, with few big breaks. His marriage to Alba dissolved in 2003, but six years later, Weatherly married his current wife, an internist named Bojana Janković, with whom he has two children.
David McCallum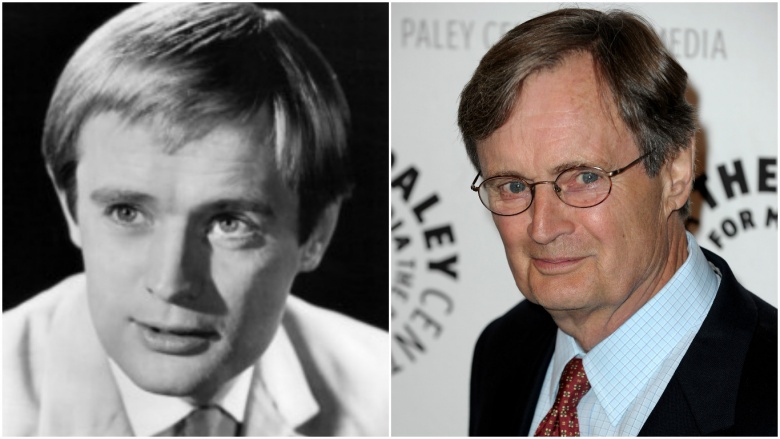 Getty Images
THEN: Born in 1933 in Glasgow, Scotland, David McCallum grew up on a diet of classical music courtesy of his parents, who encouraged him to pursue the musical arts himself. He became an accomplished oboe player, intending to make a career of it, with acting only a hobby. He got a job at an opera house as an assistant manager, performed vocal work on the radio, and in 1956, was discovered by the casting agents at a British entertainment conglomerate.
NOW: McCallum broke into films in 1957, and hasn't stopped since. That's over 60 years in the industry, which may explain why he wears his role as NCIS' Ducky Mallard as easily as a glove. The old pro can even still play the oboe.
Sean Murray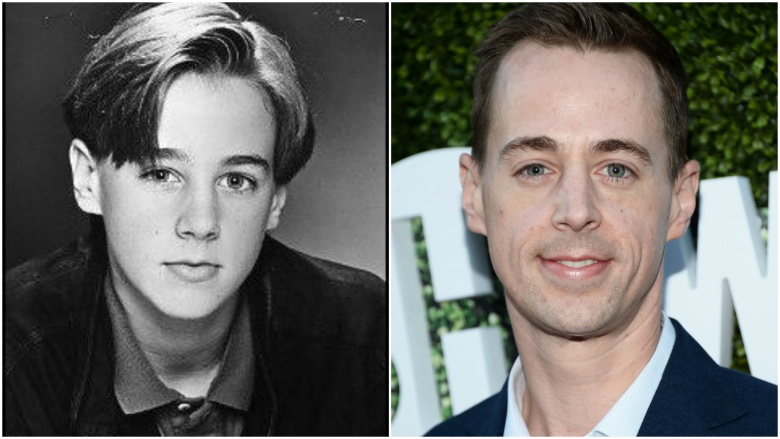 Getty Images
THEN: Sean Murray started his acting career early, which explains why he's so camera-ready for this undated headshot, with an excellent head of '90s hair. One of his first starring roles was in a cult classic Disney movie, but it took him some time to find his voice as a performer. We mean that literally: his role in the film was overdubbed by another actor.
NOW: Though he's long since lost the vintage locks, you may notice upon close observation that the curve of Sean Murray's hair still points in the exact same direction. Like Pauley Perrette, he has a connection to NCIS predecessor JAG, playing an entirely different character from the NCIS role of Timothy McGee.
Brian Dietzen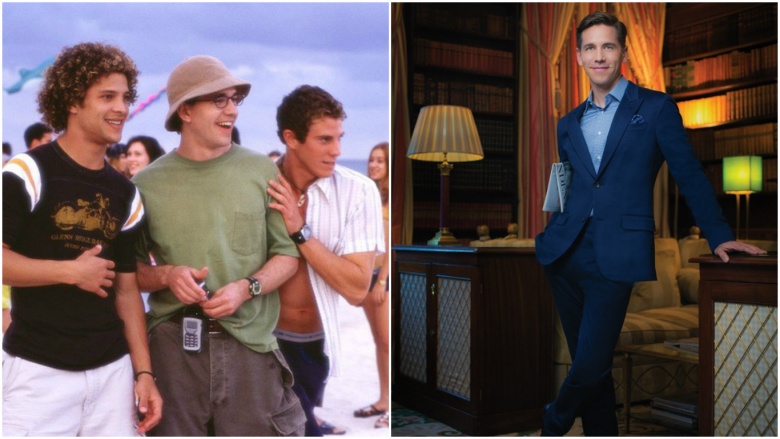 THEN: As a younger man, Brian Dietzen had dreams of Hollywood success, and you can find him here, not quite there yet, in a still from the 2003 musical comedy From Justin to Kelly, starring American Idols Kelly Clarkson and Justin Guarini. Brian played a supporting role as Justin's dopey friend, and a fellow member of an east coast pack of bros that called themselves the Pennsylvania Posse. In most films, that'd be a decent role; unfortunately, From Justin to Kelly is one of the worst movies ever made.
NOW: Pictured now on the cover of a CBS promotional magazine as the (very dapper) portait of success, Brian Dietzen deserves just as much credit as Kelly Clarkson for beating the long odds and rising out of From Justin to Kelly as a success story. More credit, really. You've come a long way, Brian.
Rocky Carroll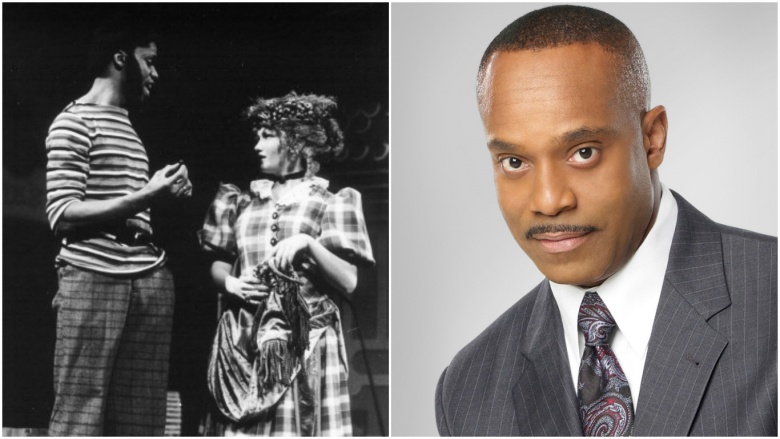 THEN: Rocky started out acting on the stage. Pictured here in a black and white shot, Roscoe, as he was then known, starred in a production of Rodgers and Hammerstein's Carousel in February of 1980, playing the swarthy seafaring lothario Jigger. The play went on at his alma mater, the Cincinnati School for Creative and Performing Arts, which was the first of two dramatic schools the young Caroll attended before diving into the deep waters of New York.
NOW: Carroll remains an actor with great credibility on Broadway as well as in the popcorn-movie world of Hollywood, with an abiding love of Shakespeare that he's held since youth. His character on NCIS, director Leon Vance, has appeared in all three iterations of the series, including Los Angeles and New Orleans.
Cote de Pablo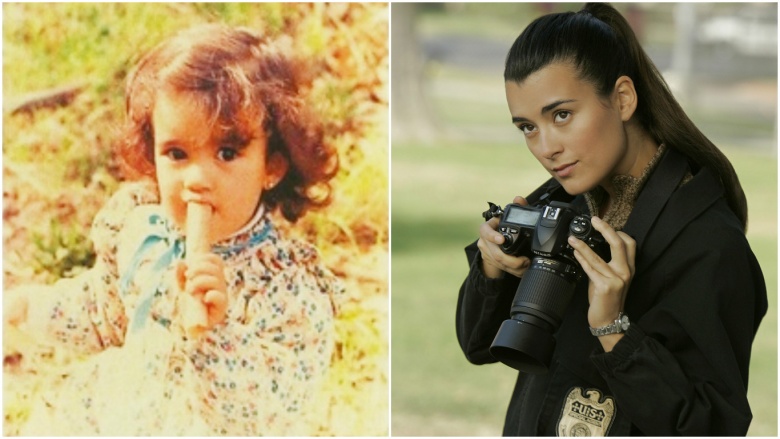 THEN: Born María José de Pablo Fernández, Cote de Pablo is photographed here in her home country of Chile, where she was born and raised for ten years before migrating to America to pursue an acting career. She was hosting her own talk show by age 15, which makes us a little sad when think about what we were doing at that age.
NOW: Now 36, the actress left her role on NCIS in 2013 for reasons that remain murky, starring in a couple of films, including The 33, a technically impressive dramatized recreation of a Chilean mining disaster. For now, the world is full of projects for her choosing; a pilot, Prototype, which was set to feature her in a recurring role on television again, was declined by Syfy.
Lauren Holly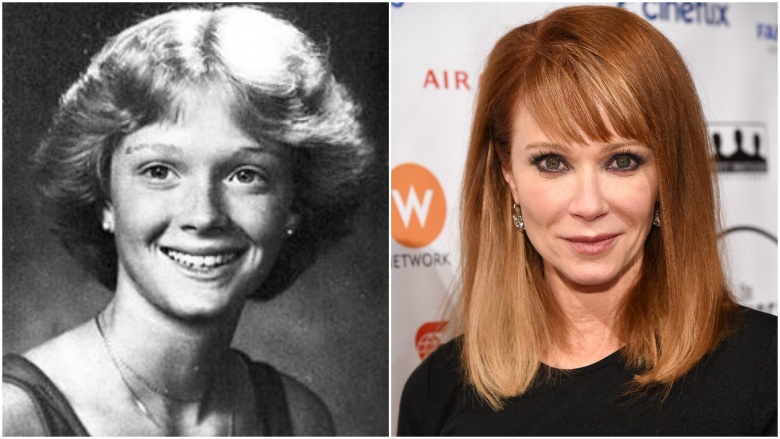 Getty Images
THEN: A Pennsylvania native, Lauren Holly was born to learned and accomplished parents, with an art historian research-directing mother and a screenwriting professor father. Raised in New York, she practiced cheerleading and studied English, before getting a start in acting at the age of 20 and landing breakout roles on All My Children and Picket Fences.
NOW: A citizen of Canada since 2008, Holly lives in Toronto with her three sons and has continued working steadily since leaving NCIS in 2015.
Emily Wickersham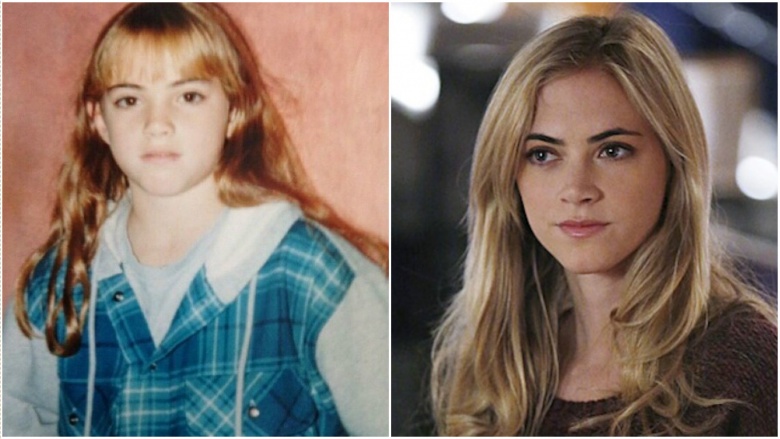 THEN: Born in 1984 in Kansas, Wickersham was raised in a suburb of New York City. She used those early roots to her advantage for her role on NCIS, selling the midwestern charm for her role as Ellie Bishop, replacing Cote de Pablo's part in the show following the former star's departure.
NOW: Wickersham has been with NCIS for several seasons, and it remains her major focus going forward. She did, however, have the time to star in the 2012 Amanda Seyfried thriller Gone, though the rather less-than-stellar reception for that film probably felt a bit like a step backwards compared to the perpetual success machine that is the NCIS franchise.
Sasha Alexander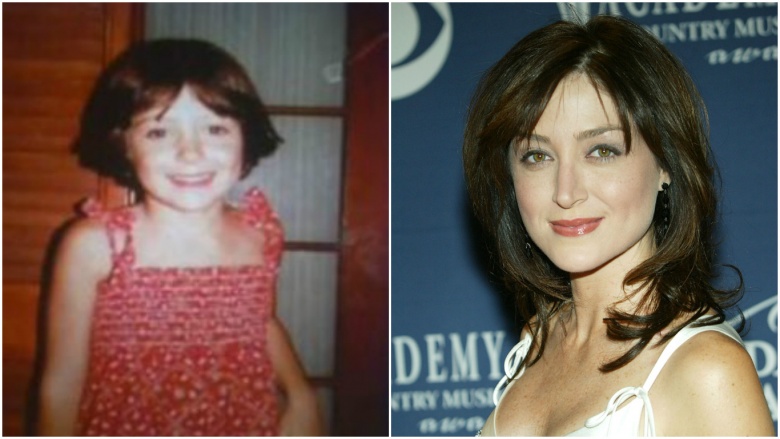 Getty Images
THEN: Sasha Alexander was born in Los Angeles to Serbian parents and, by all accounts, was born to be a performer. She was acting in school plays by seventh grade, remaining a drama program fixture until graduation. And she didn't just act to entertain—she ice skated, sang, and danced.
NOW: These days, she's just about omnipresent on our TV screens, showing up on a number of wildly successful TV shows ranging from NCIS to Rizzoli & Isles, Dawson's Creek, CSI, Friends, and Shameless. It's no shock that this great track record made her a lock for 2016's People's Choice Award for favorite cable TV actress.
Joe Spano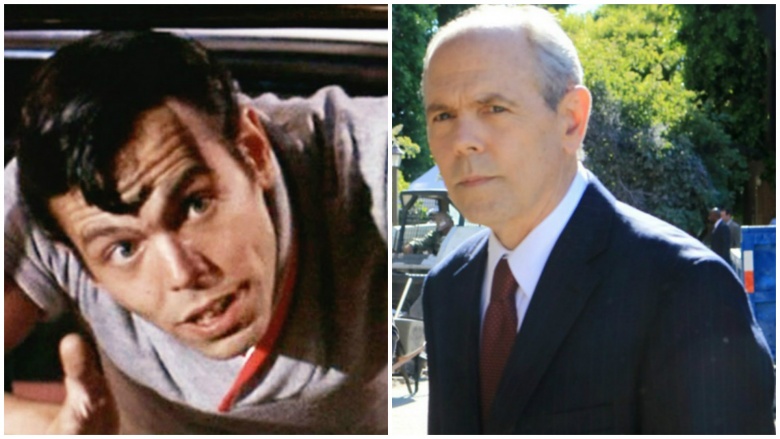 Getty Images
THEN: Like co-star David McCallum, Joe Spano has been around this industry—and this planet—for awhile. Now in his 70s, the actor got a plum start in the business in 1973 with his second-ever role, booking an appearance in George Lucas' classic American Graffiti. For six years, he was a television fixture on Hill Street Blues, playing one of the lead roles for 144 episodes.
NOW: As FBI special agent Tobias Fornell, Spano has been weaving in and out of the NCIS narrative since the very beginning, appearing whenever the writers deem it necessary for the FBI to poke around in the NCIS' business.