The Deep Cut David McCallum Reference You Missed On NCIS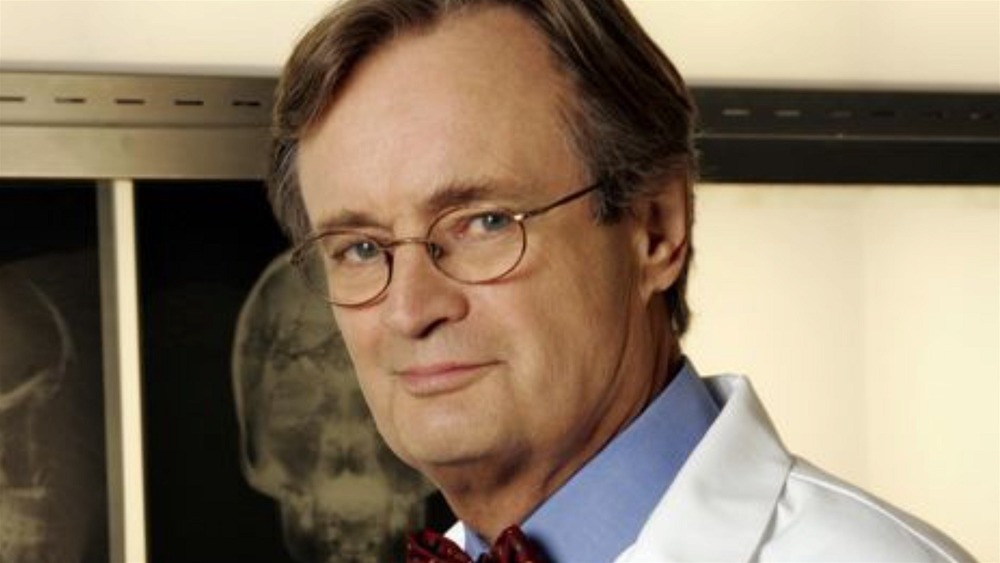 CBS
Long-running crime procedural NCIS has seen plenty of well-regarded industry veterans join its cast. The series is headlined by former St. Elsewhere and Chicago Hope star Mark Harmon and has counted actors such as Golden Globe nominee Maria Bello and That '70s Show star Wilmer Valderrama among its series regular ranks. However, none of them quite compare to Scottish actor David McCallum. Chief Medical Examiner Dr. Donald "Ducky" Mallard is but one of many roles in McCallum's career, which has spanned for over 60 years.
Along with Agent Gibbs (Harmon), Ducky is one of the longest surviving characters in NCIS history. The wise and affable medical examiner has been known throughout the series to dispense invaluable life advice, provide expert opinions that are honed by decades of experience, and, on more than one occasion, thrill viewers with flashbacks to various events from his storied past. In later seasons, Ducky retired as medical examiner and took over the role of NCIS historian, a fitting position given his longevity.
Ducky takes to the role of NCIS historian like a, well, duck to water. In many ways, Ducky himself is a living history of both the show and the investigatory team at its center. Similarly, McCallum's mere presence on the series has provided the opportunity to make some fun allusions to the actor's real-life history.
One episode in particular features a cheeky callback to what is arguably McCallum's best-known role. It's a reference that only serious McCallum stans (Lil' Quakers?) or fans of 1960s TV would have picked up on.
NCIS' Ducky meta-moment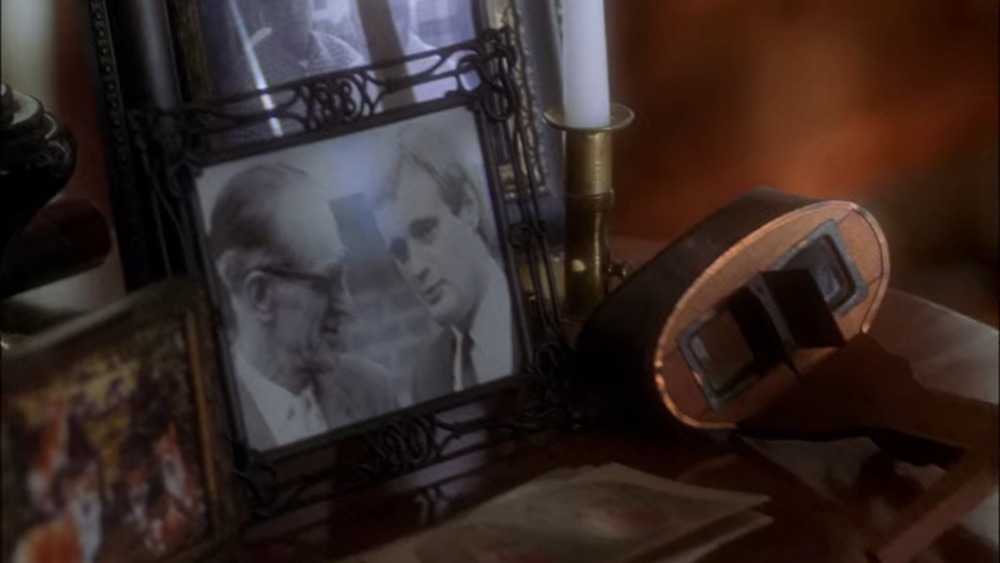 CBS
This particular McCallum callback happened in the season 2 episode "The Meat Puzzle." The title refers to a jumble of body parts that Ducky and his assistant, Jimmy Palmer (Brian Dietzen), have been working to reconstruct and identify. They make a breakthrough in the project when Ducky identifies a distinct body part as belonging to Michael Grant, a district attorney whose cases Ducky had worked on multiple times in the past. When the other bodies turn out to be all related to a particular case, one in which Ducky's testimony helped send an accused murderer to prison, the team becomes worried that Ducky could soon become a piece in the grim puzzle.
This leads to an ongoing stakeout of Ducky's house, which gives viewers some fantastically funny scenes with Ducky's eccentric mother, Victoria Mallard (Nina Foch), as well as some personal insight into the past of the beloved character. At one point, Agent Kate Todd (Sasha Alexander) asks Gibbs, "What did Ducky look like when he was younger?"
Gibbs smiles glibly before responding, "Illya Kuryakin." Although the name might be totally lost on viewers who aren't familiar with McCallum's resume, it is a pretty smart meta-joke for the series to include.
Illya Kuryakin is the name of a character that McCallum played on the '60s espionage series The Man From U.N.C.L.E. And even in the NCIS universe, Gibbs isn't pulling some obscure reference to make the comparison. Illya Kuryakin was an immensely popular TV character of the era and playing him rocketed McCallum to stardom back in the day.
Playing Illya Kuryakin on The Man from U.N.C.L.E. made David McCallum a TV sensation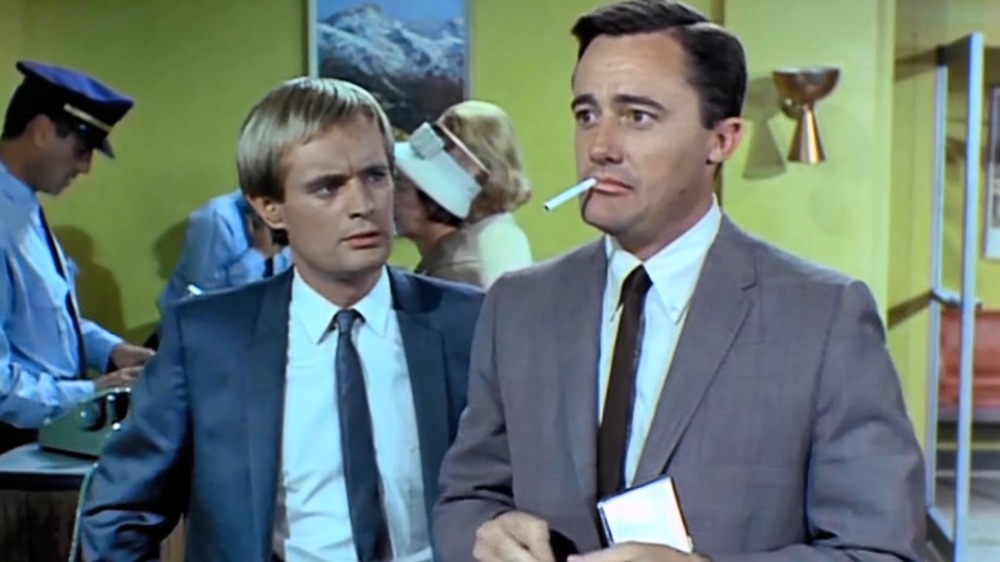 NBC
Premiering on NBC in 1964, The Man from U.N.C.L.E. was a series that followed the exploits of two spies from the fictional United Network Command for Law and Enforcement. Rakish American Napoleon Solo (Robert Vaughn) and stern Russian Illya Kuryakin were a classic odd-couple pairing. The characters' banter and chemistry during their dangerous James Bond-style missions helped make the series a hit.
It wasn't just the show itself that was popular. Illya Kuryakin, and, by proxy, McCallum himself, proved to be a major fan-favorite. In a DVD box-set review/retrospective of the series, Mark Feeney of The Boston Globe notes that, as the story goes, McCallum wasn't even originally meant to be the co-star of the series. He wrote, "McCallum had all of two lines in the [original] pilot. The producers quickly realized what genuine chemistry existed between him and Vaughn, a chemistry no less effective for being endothermic, and quickly built up the role."
The producers' instincts about Illya Kuryakin's potential for popularity were spot on. Feeney also alleges that during his time on the show, McCallum "received more fan mail than any actor in the history of MGM, the studio that produced U.N.C.L.E."
The Man from U.N.C.L.E. is available on most platforms that rent and sell digital media. For those looking to get a little more insight into David McCallum's legendary career, it could be the perfect choice for a summer binge while waiting for NCIS season 19 to premiere.