The Jake Gyllenhaal Netflix Flop You Should Give Another Chance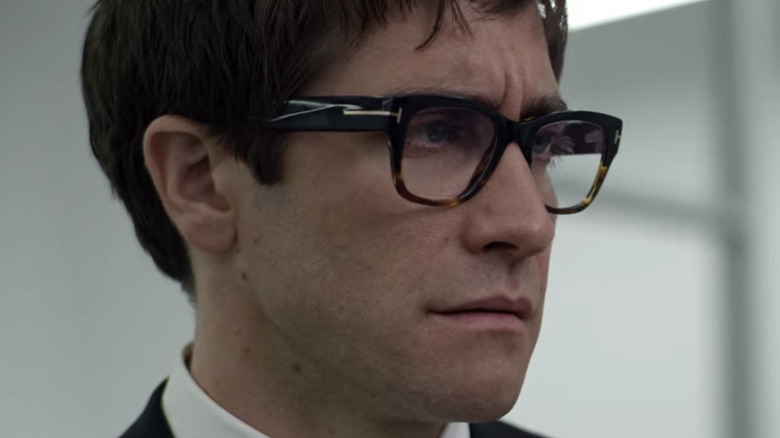 Netflix
Moviegoers certainly have an appetite for horror, and studios definitely recognize this, frequently releasing films to satisfy our desire for the scary and supernatural. 
However, not all horror films get the success they seek upon release, leaving them forgotten. One such film is "Velvet Buzzsaw," which premiered at Sundance in 2019 and was released on Netflix in February of that year. The film is a satire of the Los Angeles contemporary art world. In "Velvet Buzzsaw," Eager buyers snatch up the art of an unknown, deceased artist. However, the artist's paintings are keen to punish those who take what isn't rightfully theirs, leading to a terrifying and fatal chain of events.
The film marks the return of Jake Gyllenhaal and director Dan Gilroy's collaborative relationship, first seen in the 2014 hit thriller "Nightcrawler." Of the relationship, Vulture's Emily Yoshida said the two "have some kind of gonzo chemistry" and that "it's plenty exciting to witness the incredibly specific madness they whip up together." With a Metacritic score of 61, it's clear other critics felt the same. The film has not fared as well with audiences, holding just a 35% audience score on Rotten Tomatoes. Yet despite the less-than-stellar reception, we still believe "Velvet Buzzsaw" is absolutely worth the watch.
Velvet Buzzsaw is a enjoyable art world satire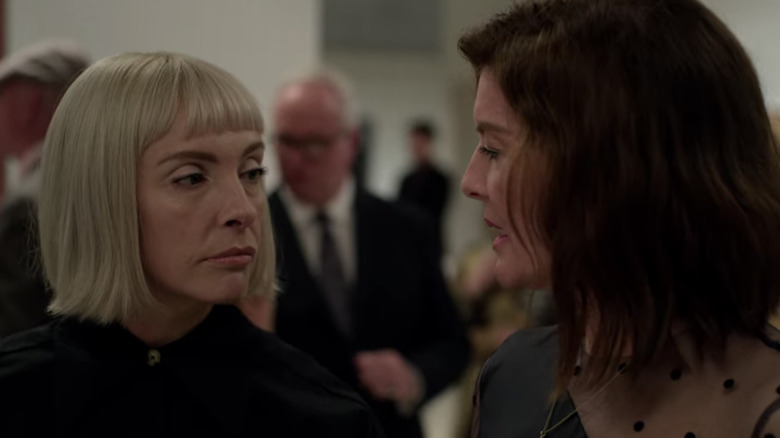 Netflix
Jake Gyllenhaal stars as Morf Vandewalt, a comically pretentious art critic. Gyllenhaal's costars are equally as impressive and make "Velvet Buzzsaw" an entertaining watch, with a cast including Rene Russo, Zawe Ashton, Toni Collette, "Stranger Things" actress Natalia Dyer and "Hamilton" star Daveed Diggs. 
However, what really makes the film fun is its no-holds-barred critique of the high-brow art world. Watching the pretentious, the greedy, and the pompous get their comeuppance via supernatural paintings is deliciously entertaining. At Harper's Bazaar, Candice Frederick remarks on the film's satire, saying "[Velvet Buzzsaw] is successful in its scathing portrayal of the self-inflated egos and posh lifestyles of the individual perpetrators who pervade and demoralize a setting that considers itself sacred."
For anyone who has ever been scorned for having low-brow taste or felt shunned at an art gallery, "Velvet Buzzsaw" is a delightful watch to see some art snobs precious worldview come tumbling down.