The Movie Jake Gyllenhaal Regrets Starring In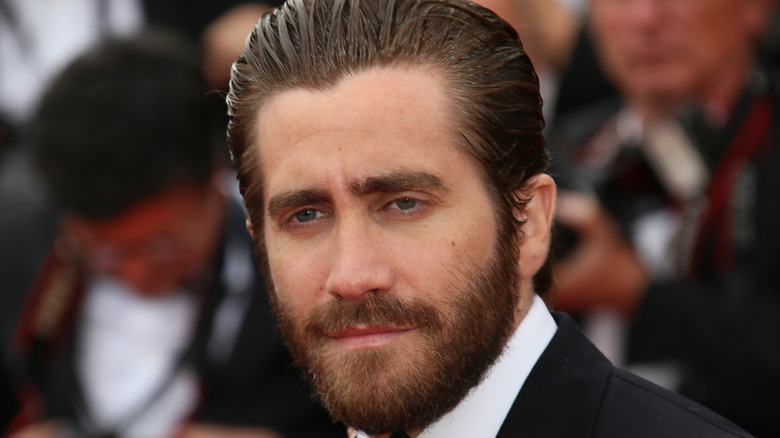 Shutterstock
In 1991, director Ron Underwood's "City Slickers" arrived on the big screen, starring names like Billy Crystal and Helen Slater. The comedy went on to find great critical and financial success and is notably the debut of one of the most recognizable actors of his generation: Jake Gyllenhaal. After taking on the very minor part of Danny Robbins, he then appeared in several films directed by his father, Stephen Gyllenhaal, throughout the remainder of the 1990s. While his workload was certainly nothing to scoff at, it was the turn of the century where Jake Gyllenhaal really became a household name.
2001's "Donnie Darko" and "Bubble Boy" went a long way in putting the upstart actor on the map, thus paving the way for even more notable projects to fall into his lap. Gyllenhaal took on a leading role in 2002's "Moonlight Mile" before hitting it big in 2005 with "Brokeback Mountain" — for which he earned an Academy Award nomination for Best Supporting Actor — "Proof," and "Jarhead." He closed out the 2000s with iconic performances in titles such as "Zodiac" and "Brothers" and was more than ready to carry the momentum with him into the 2010s.
However, his first production of the new decade didn't pan out as he'd hoped. In fact, Jake Gyllenhaal has made it pretty obvious that he regrets ever participating.
Jake Gyllenhaal isn't proud of leading Prince of Persia: The Sands of Time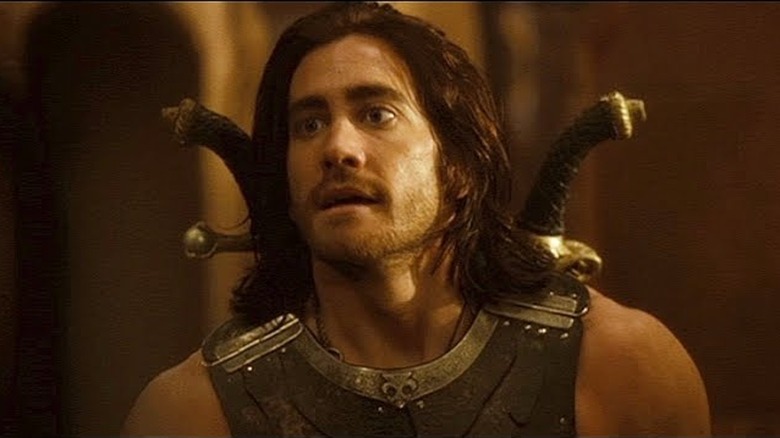 Disney
Based on the fan-favorite video game series of the same name, Walt Disney Studios premiered its "Prince of Persia: The Sands of Time" adaptation on May 28, 2010. The movie stars Jake Gyllenhaal as Dastan, who, alongside Gemma Arterton's Tamina, has to protect the time-turning Sands of Time from the forces of evil while simultaneously trying to figuring out who killed King Sharaman (Sir Ben Kinglsey). 
All in all, the flick did reasonably well critically and financially, though, in the years since its release, it has become a hot topic on the Hollywood scene, and not for good reason. It's often touted as a prime example of the film industry's issue with whitewashing, which is an issue that continues to plague the silver screen to this day. Despite playing the main character, Jake Gyllenhaal himself has come out and expressed his belief that signing on to "Prince of Persia" was a serious misstep.
"I think I learned a lot from that movie in that I spend a lot of time trying to be very thoughtful about the roles that I pick and why I'm picking them," he told Yahoo! Entertainment in 2019. "And you're bound to slip up and be like, 'That wasn't right for me,' or 'That didn't fit perfectly.' There have been a number of roles like that. And then a number of roles that do."
Proper representation in media is of the utmost importance, more so today than it has ever been. "Prince of Persia" was a huge step backward in this regard, employing a white actor to portray a traditionally Iranian character. Thankfully, Jake Gyllenhaal has seen the error of his ways and now contributes to the elimination of the whitewashing issue as opposed to egging on its continuation.