The Surprising Snowpiercer Scenes That Daveed Diggs Calls His Favorites - Exclusive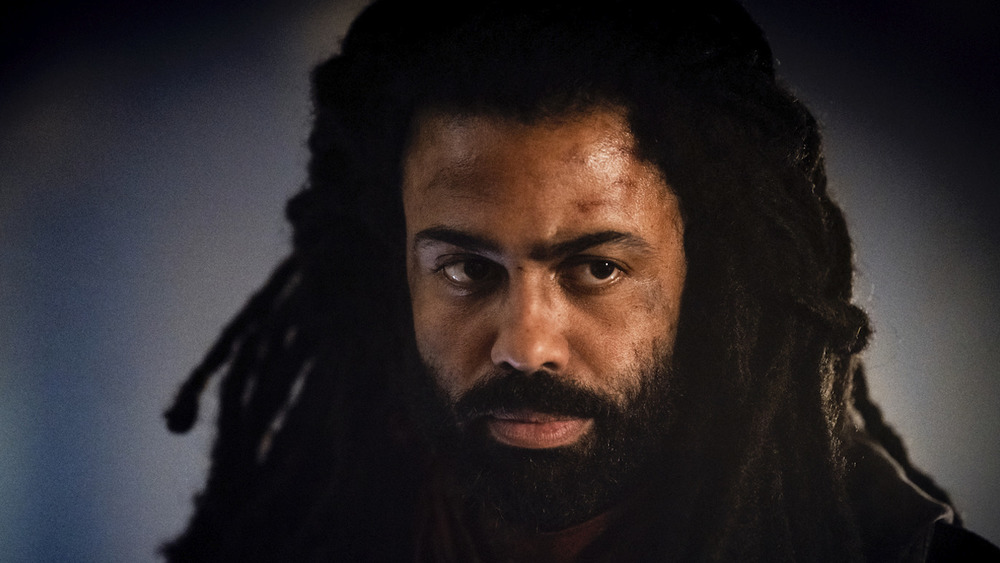 TNT
Now in its second season, TNT's Snowpiercer has really pumped up the action and suspense, with the tail-end stowaways having led a successful revolt led by Andre Layton, played by Daveed Diggs, before being thrown into turmoil again by the return of the all-powerful Mr. Wilford (Sean Bean).
As the main protagonist, Diggs figuratively keeps the train on track, serving as both a leader of the stowaways and a liaison between the social classes that populate the high-speed caravan of characters. Diggs got his big break in 2015 when he originated the dual roles of Marquis de Lafayette and Thomas Jefferson in the musical Hamilton, which won him both a Grammy and Tony award. He went on to appear on the hit ABC series Black-ish and voice characters in such high-profile animated films as Ferdinand and Soul. But it's Diggs' starring role on Snowpiercer that has really brought him to the forefront in Hollywood.
It's a role Diggs seems like a perfect fit for, exuding a natural charm and empathy offset by undeniable toughness, all coming together perfectly to bring the Andre Layton character to life. But viewers may be surprised to learn that it isn't the action sequences or intensely dramatic moments that Diggs looks forward to the most on set.
In a recent interview with Looper, Diggs exclusively revealed the Snowpiercer scenes he has most enjoyed filming, and why.
The quieter, subtler Snowpiercer scenes are what Daveed Diggs likes best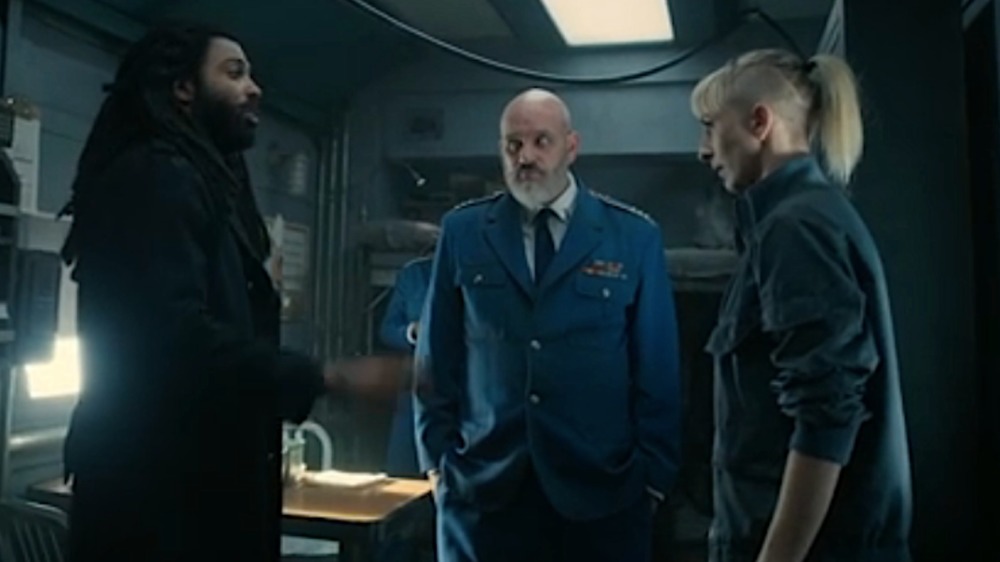 TNT
While reflecting on the first season of Snowpiercer, it isn't the big, action-packed, or even suspenseful scenes that stand out in Diggs' mind. It's the quieter, more subdued moments that mean the most to him, particularly the ones involving Mike O'Malley (Yes, Dear), who plays the train's lead brakeman Roche.
"I loved filming any scene that was between Layton and Roche," says Diggs. "They're always short scenes hanging out in what we call the Brakemen's Garrison, which is where Layton was locked up for a while and where Roche eats his lunch. I love the quiet scenes on this show because there aren't many of them. And shooting anything with Mike O'Malley and Mickey Sumner [who portrays brakeman/security force train detective Bess Till] is always the best time because they are very good friends of mine."
As for the most challenging part of stepping into Andre Layton's shoes as an actor, Diggs says, "I think it's holding the amount of time since the world ended in your head — jumping into a place where you're seven years past the world freezing over is always the hardest part for me. That and remembering which way is up or down on the train."
Snowpiercer airs on TNT Mondays at 9pm EST.