The Disturbing American Horror Story Scene We Never Got To See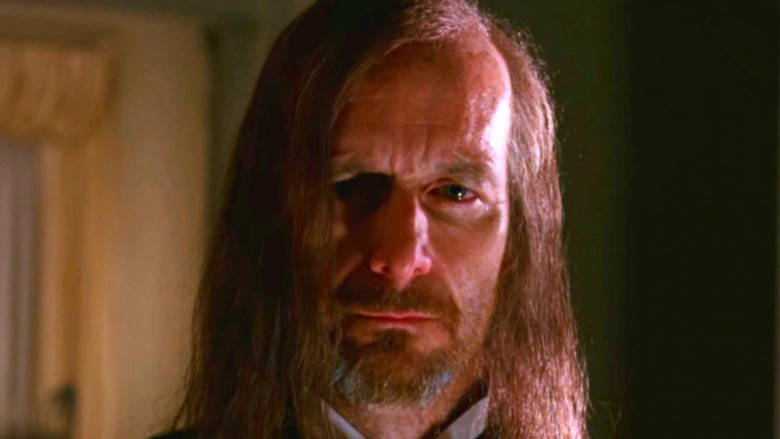 FX
It goes without saying that the long-running horror anthology series "American Horror Story" has had its share of controversial moments over the years. From disturbing sequences that hit too close to home, to awful characters that you can't forget, it seems that every new season brings new questionable moments with it. 
Thankfully, "American Horror Story" creator Ryan Murphy has kept several questionable moments either out of the show completely, or delegated to the bonus features on DVD copies. Given how graphic the show does get, of course, the deleted scenes can be even more horrific. One of the most unsettling of these scenes was intended to appear in Season 3, which took place in a school for young witches in New Orleans, and was aptly named "American Horror Story: Coven." 
The scene in question featured "American Horror Story" veterans Emma Roberts as Madison Montgomery and Dennis O'Hare as Spalding, the school's butler. During the season, Madison is killed, and Spalding is told to dispose of her body — but we later learn that he actually keeps her corpse, to use it as a life-sized doll, and that he even goes so far as to dress her up for tea parties. While that's disturbing enough, in and of itself, the scene that got cut would have added a completely new dynamic to their already messed up relationship.
A disturbing scene between Madison and Spalding was cut out of American Horror Story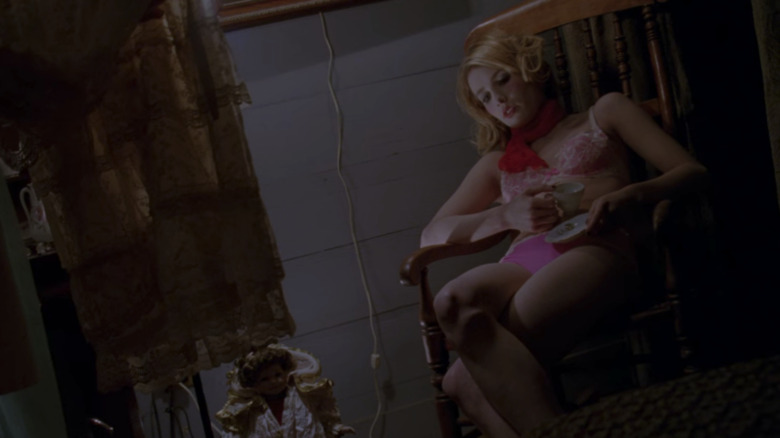 FX
In an interview with Entertainment Weekly, Roberts described a scene between Madison and Spalding that never saw the light of day. 
When asked about surprising things she had to do as her character, Roberts confessed "there was a scene where Madison confronts Spalding about him keeping her as a doll and they end up having sex! I was pretty shocked by that. It ended up being cut out of the episode, but it was so crazy because we filmed this twisted and freaky sex scene where we're surrounded by all these dolls and I'm watching the episode and thinking 'We went through all that for nothing?'"
It's pretty easy to see why this doubtlessly graphic scene would've caused a controversy. However, the fact that it was filmed also brings up a host of questions. For instance, why would Madison agree to do that with someone who had literally been abusing her body? Second, how would such a tense confrontation shift into an intimate encounter? 
It looks like we'll never know, but we can't say we're sorry. This is one "American Horror Story: Coven" scene that was probably best left off the air.