Who Is The Actress In The Tostitos 'For The Love Of Chips And Dip' Commercial?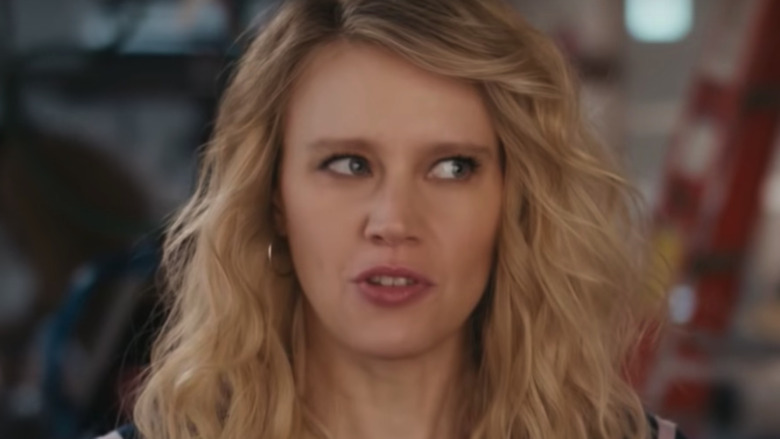 Tostitos
When two celebrities get together for a commercial, the results can be explosive and spicy. That's exactly what Tostitos seems to have intended with their new "For the Love of Chips and Dip" commercial. Fans of "Schitt's Creek" will likely approve of this one when they see Canadian actor Dan Levy trying to prove to an actress just how spicy the new Tostitos Habanero chips are.
The actress won't give up on trying to outshine Levy's explanation of why this chip is so exciting, and she continues to one-up the actor. Between hip thrusting, dances, and an image we wish we could see, there are plenty of ways the two celebrities try to prove their excitement. Together, they create an experience that is funny and entertaining.
So who is the actress going head-to-head with Levy in a comedy matchup for the Tostitos' "For the Love of Chips and Dip" commercial?
Kate McKinnon joins the party
Tostitos
If you're a fan of "Saturday Night Live" or the new "Ghostbusters," you might have already guessed who this actress is. It's Kate McKinnon, the Emmy-nominated actress who rose to fame through her impressions on the sketch comedy series "The Big Gay Sketch Show." After that, McKinnon moved to "Saturday Night Live" in 2012, where she still makes impressions to this day. On top of that, McKinnon has appeared in "Balls Out," "Office Christmas Party," "Rough Night," and "The Spy Who Dumped Me."
Now, she is getting into commercials alongside Dan Levy. Together they create a one-of-a-kind commercial that takes you behind the scenes of a film shoot. Capturing the depth of a stereotypical celebrity ego, these two find themselves in a competition where each feels they must win, no matter what. As a result, the two perform outrageous acts to convince one another that they know more about what they are experiencing. Ultimately, McKinnon ends the competition when Levy does a split that he can't get out of. It's a hilarious commercial that shows the true character of these celebrities behind the scenes.