Who Are The Stars In The Capital One 'Annapolis' Commercial?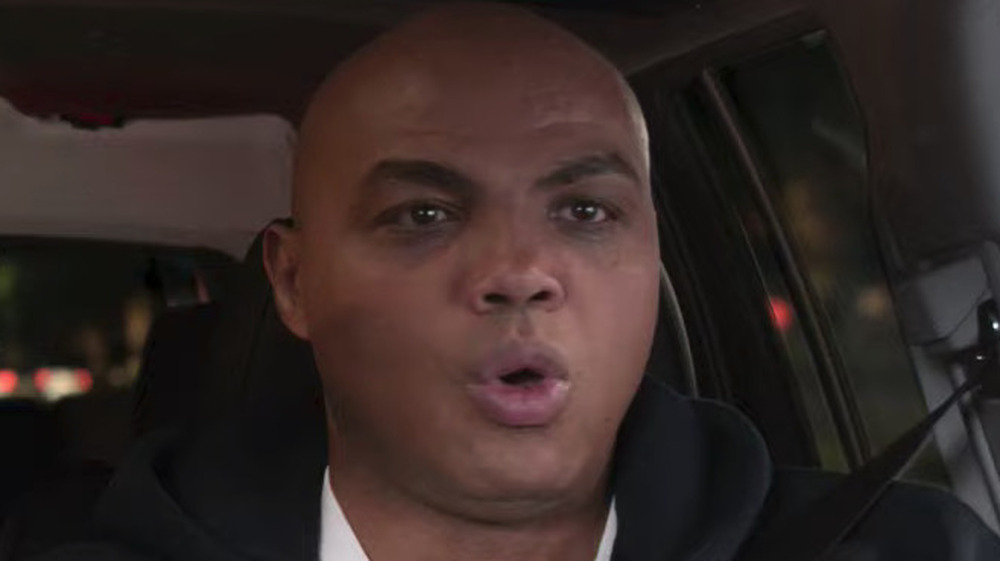 Capital One
During the NCAA March Madness tournament, sponsors take it up a notch with their commercials. One of the biggest companies spending money for advertising slots is Capital One. They brought together a star-studded cast for the newest installment of their marketing campaign, titled "Annapolis." This ad doesn't need any special music or effects to grab your attention. All it takes is three lovable stars heading to the NCAA March Madness tournament, only to find out one of them made a huge mistake and ended up in the wrong part of the country. 
This is all because of two similar-sounding towns. The commercial gets even better when one of the other passengers starts to mock the driver for his mistake. It almost begs the question: Would you want to be stuck in a car with three celebrities for several hours? Check out who we're talking about and how far they drifted away from the correct site of the tournament.
Barkley, Jackson, and Lee make up this dream team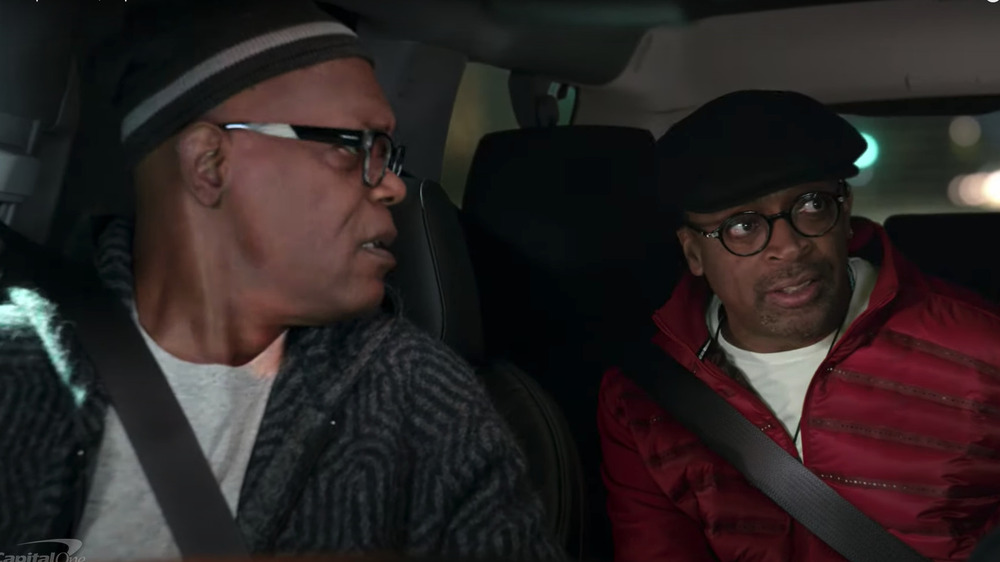 Capital One
In this Capital One commercial, the three celebrities cross into Annapolis, the capital of Maryland. Quickly, the two passengers point out that they're supposed to be going to Indianapolis, Indiana. The driver, oblivious to his mistake, realizes they have a long way to go before reaching the tournament. The three celebrities are none other than Charles Barkley as the driver, and Samuel L. Jackson and Spike Lee as the passengers.
Jackson mocks Barkley by sounding out the word as if he's speaking to a toddler: "In-De-Annapolis!" At this point, Barkley realizes his mistake and lets out a scared "Uh-oh," which is repeated by the passengers. They're about 600 miles away from their destination. To add insult to injury, Jackson mocks Barkley by telling him exactly how far they are from the stadium.
"You do know we are in 'The Maryland,' right?" Jackson says. "Indianapolis is in 'The Indiana." This is a hilarious mistake by Barkley, but it makes for an interesting car ride with some fun people. Unfortunately for them, the ride is far from over.