Why Dan Levy Kept Journals During Schitt's Creek's Entire Run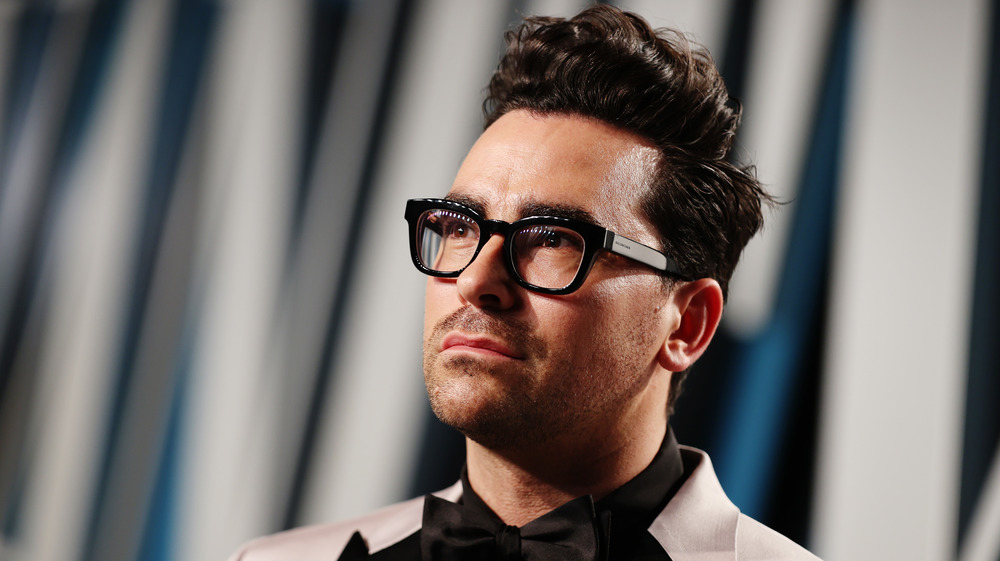 Rich Fury/vf20/Getty Images
2020 might have been terrible for most people, but Dan Levy had quite a year. The sixth and final season of Schitt's Creek, which he co-created alongside his father Eugene Levy, finally aired and was met with resounding praise, earning him four Primetime Emmy Awards for his work in front of and behind the camera. Schitt's Creek reached the height of its popularity upon becoming available to stream on Netflix, and despite an all-new level of fan expectation, its final bow lived up to that hype.
One of the reasons Schitt's Creek had such a strong ending was that, even after the show became such a pop culture phenomenon that its cast and creators went on national tours, the quaint and upbeat tones of the series were consistent from start to finish. Levy's own commitment in particular remained strong until the bittersweet end, thanks in no small part to the fact that he found a clever way to remain focused on the series, even when other creative ideas began springing to mind.
Levy spoke to The Guardian for a year-in-review feature and revealed his trick for keeping his eye on Schitt's Creek while still collecting thoughts about potential future projects: journaling.
When in doubt, write it out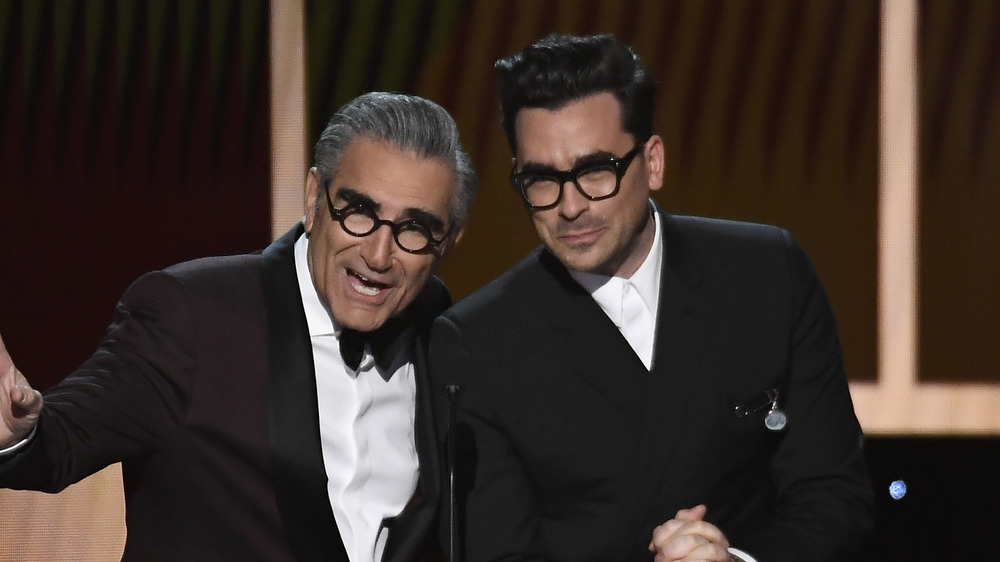 Kevork Djansezian/Getty Images
Levy told The Guardian that he was not willing to do what some other show creators do and step away from his show to pursue other projects. "It was really important for me to stay the course with Schitt's Creek... Schitt's Creek was my first job, and it was necessary for me to stay, to see the show from beginning to end so that I could say to people, 'This is what I can do,'" he said. "As a result, I spent six years journaling ideas and writing things down that I wanted to explore when the show was finished. And now I get to sort of look back into those journals and say, 'OK, well, what's of the greatest importance? What's speaking to me in a way that feels fun, but also culturally relevant?'"
In addition to starring in two other projects that debuted in 2020 — HBO's quarantine comedy Coastal Elites and Hulu's holiday rom-com Happiest Season – Levy said he now has "a few pots on the stove." And while Levy isn't ready to share any firm details, he did offer fans a hint about what he might be drawing from those journals.
Citing the overwhelmingly positive feedback he received from the LGBTQIA+ community as a result of Schitt's Creek's thoughtful and heartfelt representation, Levy said he recognizes "that television is a really important medium to change those conversations," and he intends to continue using his platform for good. "It becomes necessary to tell stories that mean something," he explained. "And that doesn't mean they have to have a heavy-handed message, but just to find stories that continue to normalize experiences that might not be part of the mainstream." 
Let's just hope he manages to find time for that Schitt's Creek movie we're all hoping to see some day.