The Role Everyone Forgets Joe Mantegna Had In The Sopranos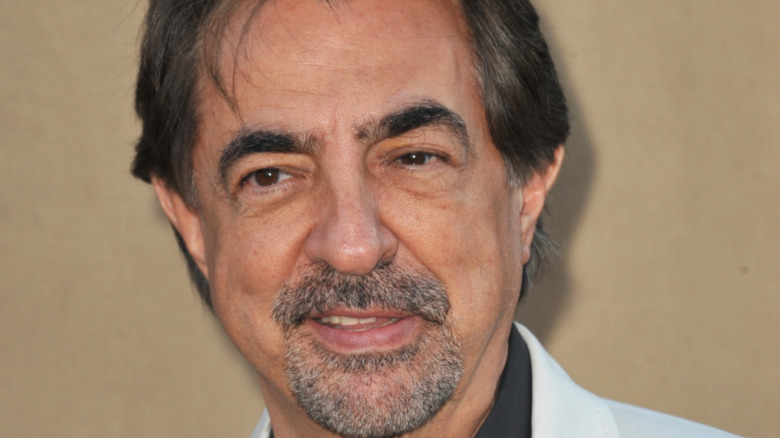 Shutterstock
Joe Mantegna has had quite a prolific career, from his Tony award-winning role on Broadway (via Playbill) to his 13-year stint on "Criminal Minds" to an eclectic mix of movies and TV characters that range from playing one of the main villains in "The Godfather: Part III" to a parody of "Hannah Montana" (via IMDb)
The actor has had so many roles over the years that it's easy for fans to forget that he actually appeared on an episode of the acclaimed HBO series "The Sopranos." The Emmy Award-winning show has had several notable guest stars appear including Lady Gaga, Lin Manuel-Miranda, and Michael B. Jordan, who all played bit roles on the series. 
Though it seems like it would have been inevitable for the occasional villainous actor to guest star on "The Sopranos," what makes Mantegna's appearance even stranger is that the actor didn't even realize he was on the series until after it aired.
So what was Mantegna's part on the show? 
Joe Mantegna had a Mercedes voiceover role in The Sopranos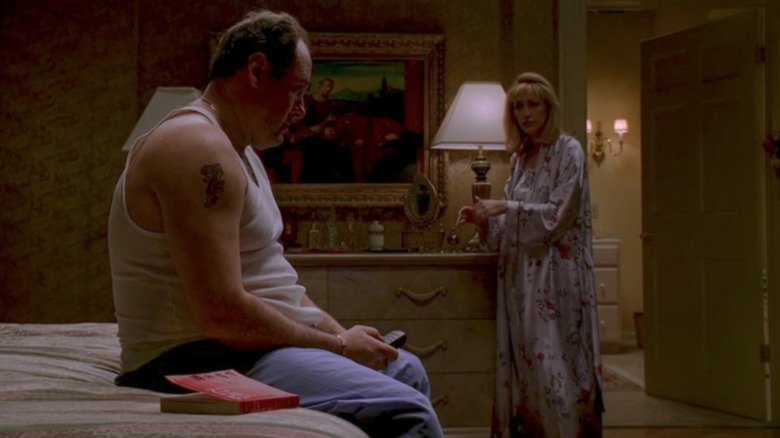 HBO
On the season three episode of "The Sopranos" titled "He Is Risen," Tony Soprano (James Gandolfini) sits on his bed, watching TV. He is entranced by a Mercedes commercial that comes on. He tells Carmela (Edie Falco) "I'm thinking of getting one of those."
The voiceover work for the commercial was done by Joe Mantegna. At the time Mantegna was voicing a series of commercials for the car company but had no idea any of them would be featured in a television show.
In a 2020 interview with PeopleTV, Mantegna said, "The only way I found out I was even in this was I got a residual check in the mail that said for 'The Sopranos,'" he said. "I said, 'I never did a Sopranos.' So that's how they used it.'"
Mantegna is no stranger to voiceover work, however. His longest-running role on any television show is playing Fat Tony, the infamous Springfield mobster from "The Simpsons." It's a role he's been playing for three decades now and he said in 2014 he based that voice on his uncle (via YouTube). "I used his voice. I thought it would be a one-shot deal. It would be like an homage to my uncle Willie."
And it seems voiceover work has paid off. He said because of his work on their commercials, Mercedes gave him a car. Not a bad deal.