The Character Everyone Forgets That Lady Gaga Played On The Sopranos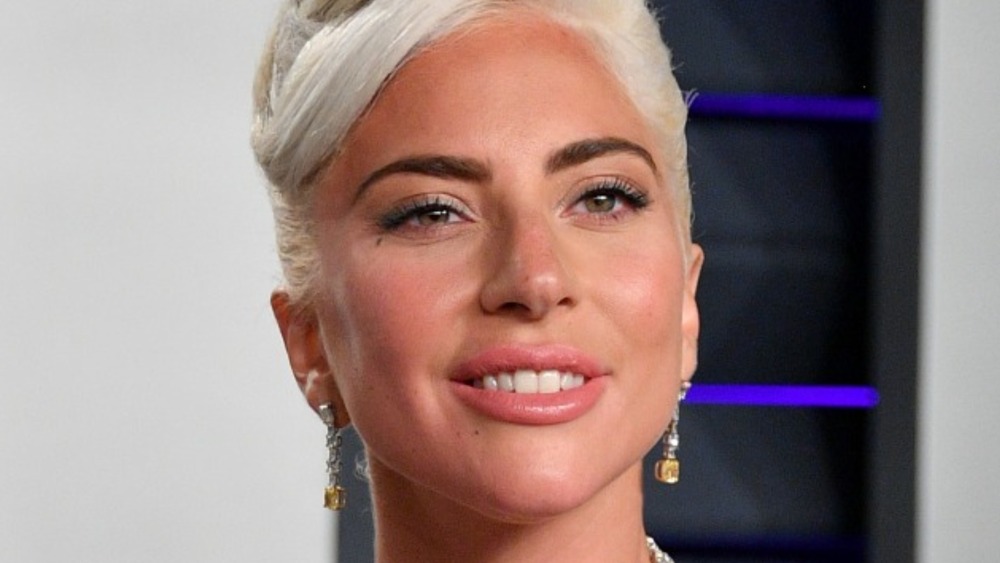 Dia Dipasupil/Getty Images
Lady Gaga has had many phases. Before being an Academy Award-nominated actress and breakout movie star — one with an increasing number of major film roles lined up — she was, of course, pop music's premier boundary-pusher and reigning queen of electropop in the 21st century. Before that, she was a budding singer-songwriter with a penchant for piano power ballads, who still went by Stefani Germanotta. And before that, well, she started out like many do: as a New York teenager with big dreams, doing school plays and auditioning for TV shows.
Per Digital Spy, Gaga spent a long time trying unsuccessfully to make it as an actress before she pivoted to music fulltime. "For commercials, and even to just play extras -– I was terrible at acting in auditions. I couldn't make it as an actress so I gave up on it and went forwards as a singer song-writer," the singer said. It was during this time that she got her first — and only, up until 2013's Machete Kills — acting gig. It was such a small part that she wasn't even credited. But, befitting an artist who will take every opportunity to remind you of how proud she is of her Italian heritage, it was on a show that's pretty much synonymous with Italian American culture today.
Lady Gaga played a high school student on the third season of The Sopranos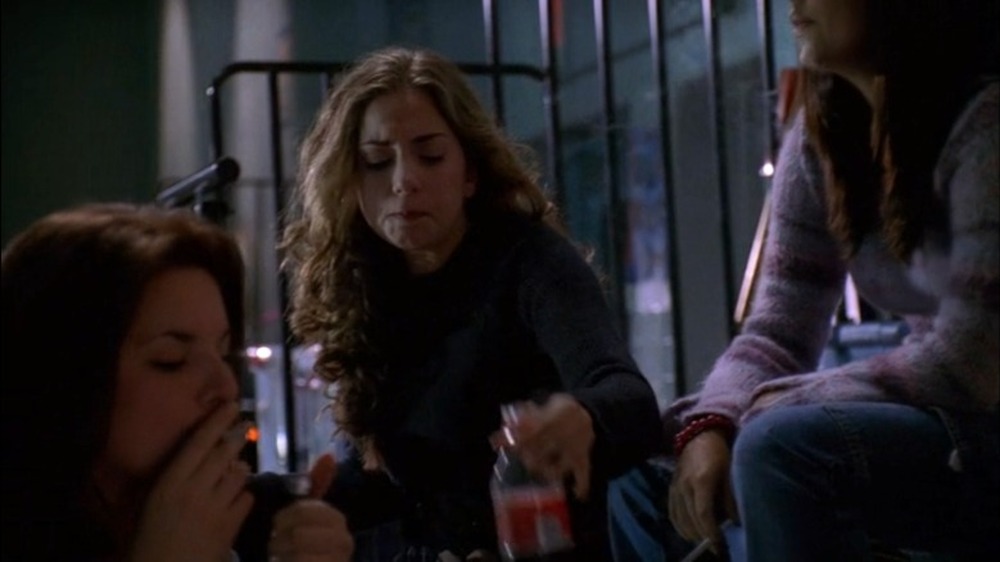 HBO
The third season of HBO's seminal mafia drama The Sopranos raised the emotional stakes by focusing more than ever on the relationship between Tony Soprano (James Gandolfini) and his two children, Meadow (Jamie-Lynn Sigler) and A.J. (Robert Iler), who at this point were growing out of their teenage years and becoming key figures in the show's rich tapestry. Season 3 was particularly rough going for youngest son A.J., whose unexpected success as a high school football player soon got jeopardized by his troublemaking tendencies.
A.J.'s arc in the season comes to a head during ninth episode "The Telltalle Moozadell," in which he and a bunch of friends sneak into their school in the middle of the night to go swimming. Spurred on by the adrenaline rush, and eager to impress a group of girls watching them from the bleachers, the boys break into a teacher's office and trash the pool area. The scene ultimately leads to dire narrative consequences as Tony and Carmela Soprano (Edie Falco) spar over how to impose discipline on their son. 
However, Little Monsters who stream The Sopranos nowadays will be delighted to spot Mother Monster herself as one of the girls A.J. is trying to impress, as seen in the picture above.
The episode aired in 2001, when Gaga was a sprightly 15 years old, still five years away from even taking on the moniker "Lady Gaga." She doesn't have any lines, nor does she sport a distinctive look. But, knowing her fans, surely there's someone out there more than willing to make a case for her few cues in the scene as the most iconic Coke drinking, cigarette smoking, and incredulous giggling of our time.