Why Henry Reagan From Blue Bloods Looks So Familiar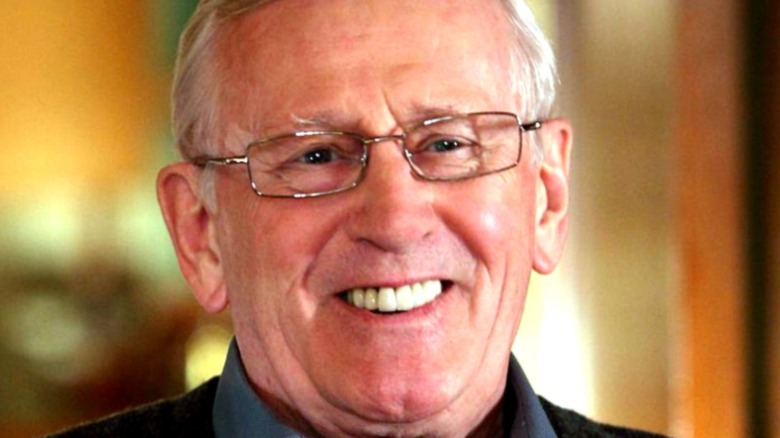 For 11 years, fans have been tuning in week after week to catch up with the Reagan family. The Reagans are centered around Frank (Tom Selleck), whose position as NYPD commissioner often leads to conflict as his children, including Officer Jamie Reagan (Will Estes), Detective Danny Reagan (Donnie Wahlberg), and ADA Erin Reagan (Bridget Moynahan) attempt to navigate their careers within the criminal justice system as well. While Selleck may be one of the best-known actors in the show, "Blue Bloods" has an impressive cast, including Len Cariou, who stars as Reagan patriarch, Frank's father Henry. 
Many fans may find Cariou to be a familiar face, but may not know where they've seen him before. It turns out the actor has been in the business for decades, with an impressive number of projects under his belt. Curious to learn more about the actor behind the eldest Reagan? You may have seen him in more places than you realize.
A long and varied acting career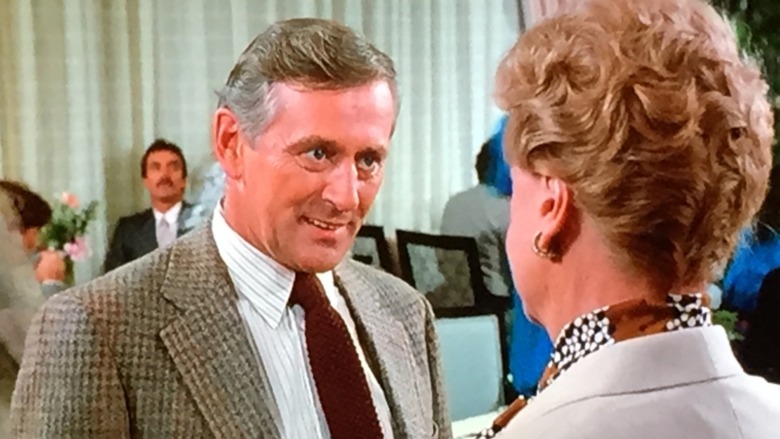 NBC Universal
Len Cariou has been acting since the 1960s, with 86 credits to his name, per IMDb. He made his film debut in 1977's "One Man," where he starred as Jason Brady, an investigative reporter who finds his life complicated when researching a deadly crime. Throughout the 1980s, Cariou starred in various made-for-TV movies, though fans from that era may know him best for his recurring role on the hit show "Murder, She Wrote," where he starred as British secret agent Michael Hagarty. 
Since the 1980s, Cariou went on to appear in numerous television projects, including "The Outer Limits," "The West Wing," "Law and Order," and "Damages." Many fans may also recognize him from his role opposite Jack Nicholson in the popular 2002 film "About Schmidt."
More recently, Cariou also starred in the Netflix original series "When They See Us," playing a fictionalized version of the real-life DA Robert Morgenthau, and as Uncle Hank in Transformers franchise spin-off "Bumblebee."  
With a varied list of acting credits under his belt, Cariou certainly keeps busy, and his portrayal of loveable Henry Reagan has "Blue Bloods" fans eager to share yet another Sunday meal with the Reagan family.