Donnie Wahlberg Reveals His Most Memorable Family Dinner On Blue Bloods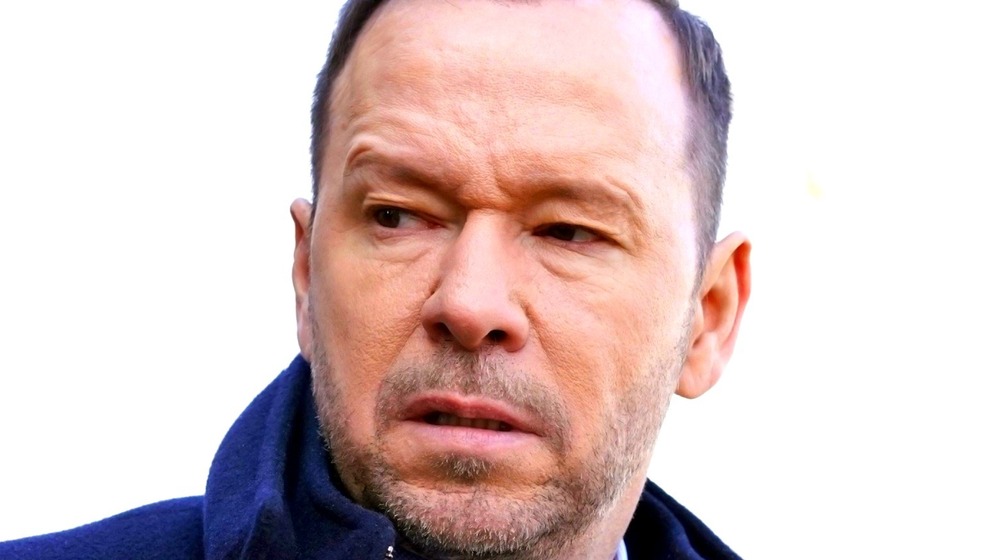 CBS
Blue Bloods, the CBS procedural police drama, has been running since 2010. Currently in its 11th season, the show centers on the Reagans, a family that has the unique distinction of having most of its members somehow involved in law enforcement. Frank Reagan, played by Tom Selleck, works as police commissioner. His son Danny, played by Donnie Wahlberg, works as a detective. And his daughter Erin, played by Bridget Moynahan, works as an Assistant District Attorney.
The show explores each family member's own storylines in episodes, but those storylines tend to overlap during the Reagans' traditional Sunday dinners. They take place at Commissioner Frank's home and they usually appear in each episode. While they might help give the sense of a close family coming together, they're also not easy to shoot, as they usually take up to five hours to finish. The cast has even developed their own unique ways of getting through them, from eating nothing but the meat on the plate to opting to take naps soon after shooting.
Despite the headache shooting the family dinners, there have been times when these meals have left lasting memories on the actors. This is especially true of Wahlberg, who has one memorable dinner from the show he'll never forget.
Donnie Wahlberg's first Sunday dinner was one of his most important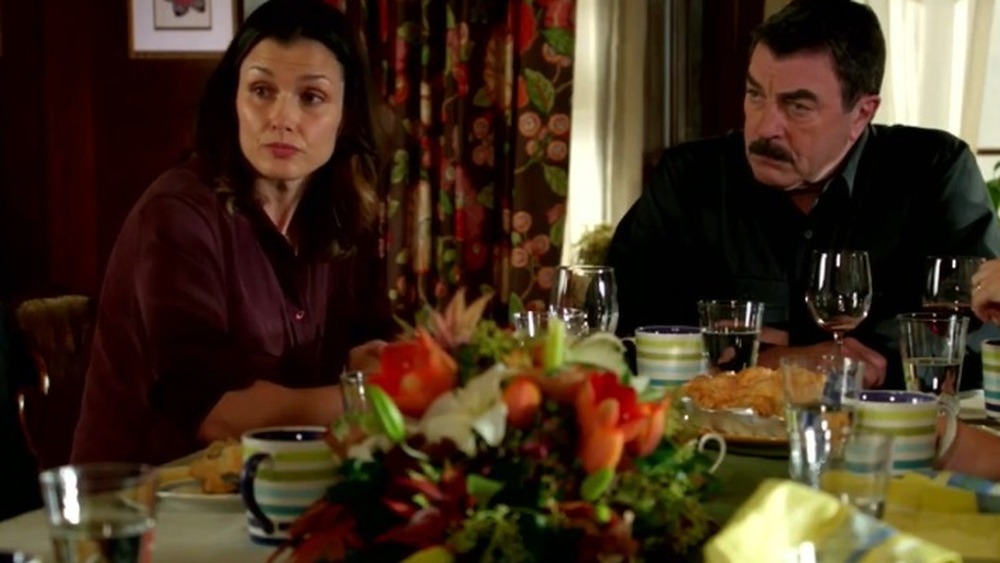 CBS
Some may have guessed that one of Walhberg's most memorable dinners on Blue Bloods was the first one without his on-screen wife, Linda, who was killed off in a helicopter crash. Via Deadline, actor Amy Carlson — who played Linda — left the show after she fulfilled her contract and felt it was time to move on.
Wahlberg did admit that the first dinner without Carlson was really emotional. But according to Cinema Blend, Wahlberg said his first time shooting the traditional Sunday family dinner "will always stand out to [him] the most" due to how intimidated he felt. Wahlberg was tasked with taking control of a scene already stacked with an impressive cast. In addition, as he put it, the mustached Tom Selleck indirectly made the scene tougher.
"It was so intimidating," he said. "My character basically had to run roughshod over the table and to sit down with that cast and with Tom Selleck at the head of the table. My dad used to wear a mustache a lot, and he's very intimidating and he sat at the head of the table like that. It was sort of traumatizing for me to sit there and have to come in on my first day of shooting the series and just basically take over the dinner table."
But Wahlberg powered through the scene and impressed Selleck, who told the actor, "that's what's going to make this show magic."