Michael B. Jordan Just Broke The Hearts Of Black Panther Fans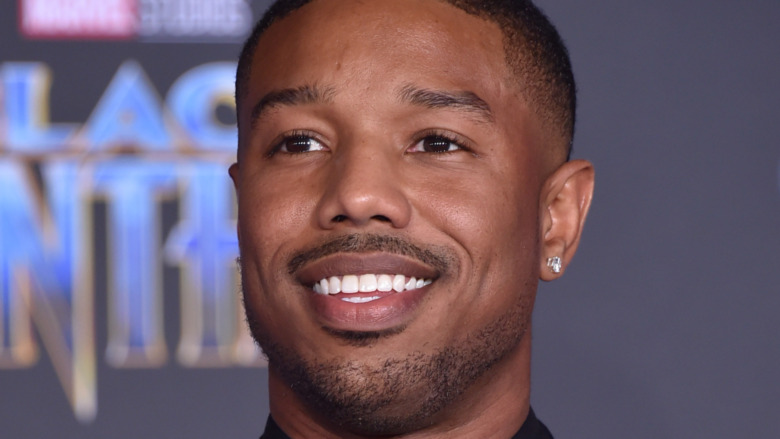 Shutterstock
As Marvel fans sit on the edge of their seats waiting for news of "Black Panther 2," there is still very little information available about the project. The tragic death of Chadwick Boseman left massive hole in fans' hearts and left the "Black Panther" franchise without a protagonist, though Marvel Studios president Kevin Feige and others have made it clear that no one else will take on the role of T'Challa, out of respect for the beloved actor. Marvel Studios did confirm that many of the first movie's stars will return: Lupita Nyong'o, Danai Gurira, Winston Duke, Angela Bassett, and Martin Freeman will return for "Black Panther 2" (via Nerdist).
One actor who is notably absent from the list is Michael B. Jordan, who played Erik "Killmonger" Stevens in the first "Black Panther." Though Killmonger serves as the film's antagonist, the script and Jordan's performance brought a depth to the role that held up a mirror to society's racial discrimination and shameful history. Jordan's charismatic performance was so memorable that many fans are wondering whether or not we may see him again in the Marvel Cinematic Universe. Jordan himself addressed the issue in a recent interview.
Michael B. Jordan talks about his future with the MCU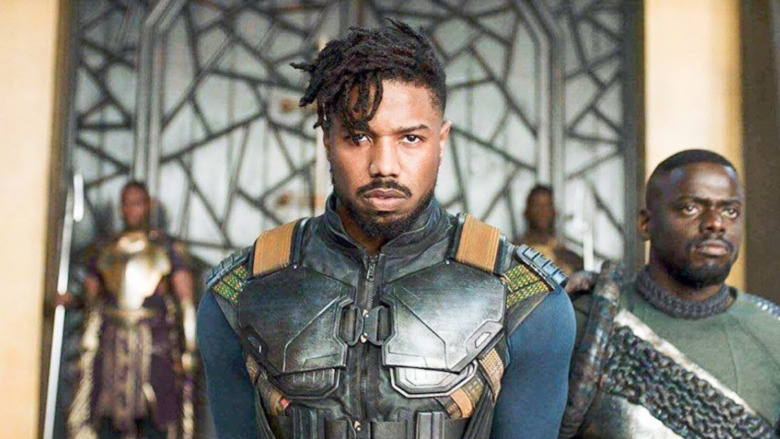 Marvel Studios/Disney
When Michael B. Jordan sat down with SiriusXM's Jess Cagle, the host asked him to rate on a scale of one to 10 — "10 being most likely" — how likely he is to appear as Killmonger again in the MCU. After taking a pause to think it over, Jordan gave his answer: "I'm going to go with a solid two." While this number may seem low — at least he didn't say "zero" — Jordan went on to add "Never say never; I can't predict the future." As for "Black Panther 2," Jordan voiced his confidence that director Ryan Coogler and the film's producers are working hard to ensure the integrity of the franchise. "All I know is that they're developing a script that is a reflection of a lot of circumstances and tragedy that we had to deal with this past year. Hopefully ... not even hopefully — I know Ryan and Marvel are going to do the absolute best job at developing the story in a way that makes everybody happy and satisfied and honors Chad and moves forward with grace."
While Marvel fans may be disappointed that we probably won't see Jordan as Killmonger again, it's a comfort to know that he hasn't ruled it out completely — and that he has faith that the filmmakers will do right by "Black Panther 2."