Martin Freeman Opens Up About Making Black Panther 2 Without Chadwick Boseman
Disney/Marvel Studios
Black Panther was a smash hit for Marvel when it was released back in 2018. Directed by Ryan Coogler, the standalone superhero film earned widespread critical acclaim upon its release and raked in over $1 billion at the worldwide box office. The film even went on to earn several Academy Award wins and nominations and became the first superhero movie ever to receive a Best Picture nomination.
All of that is to say that it shouldn't come as much of a surprise that Marvel is already working on a sequel to Black Panther. However, following the tragic death of Chadwick Boseman last year, many fans have been left wondering exactly what Marvel's Black Panther sequel will actually be like. Boseman was a huge part of the first film's success, and his turn as the film's titular MCU hero earned him a spot in the hearts of fans all over the world.
Now, it looks like Marvel fans aren't the only ones wondering how the studio plans on continuing the franchise without Boseman.
Martin Freeman is also curious what Black Panther 2 will be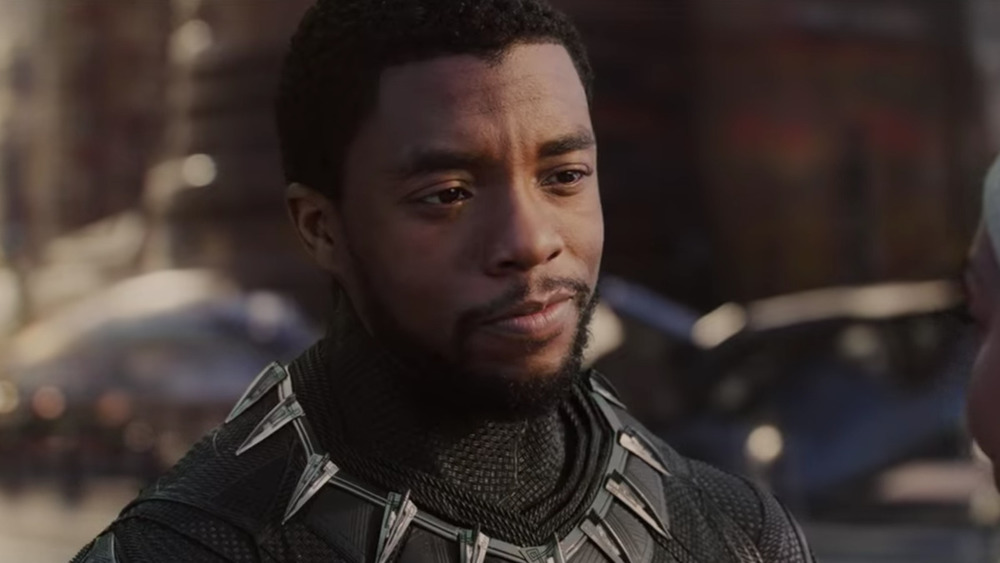 Disney/Marvel Studios
Martin Freeman says all he knows about Black Panther 2 is that he's in it. The actor, who played Everett K. Ross in the first Black Panther film, spoke recently with Collider about the highly anticipated Marvel sequel and confirmed that he is "doing the second Black Panther." Freeman also revealed that he is "going to be speaking to Ryan Coogler soon about what shape that's going to look like," before going on to say that, "I have no idea about the script [so] I don't know what's going to happen."
Freeman admitted that he is, like most Marvel fans, "curious" to see what Black Panther 2 "will look like" but teased that he will "find out quite soon." The actor also revealed that, after Boseman's death, he "immediately thought, 'Oh, okay, I could see a world where there's no Black Panther then, because how can you do a Black Panther without Black Panther?'" and admitted that it still feels "very, very strange that he [Boseman] is not here."
While a lot about Black Panther 2 still remains a mystery, Marvel and Kevin Feige have confirmed that they will not recast anyone as T'Challa in the film or use a CGI version of Boseman in any capacity. Many believe the film will feature another character from Wakanda taking over the Black Panther mantle in T'Challa's place, but there's been no official word up to this point about who that could be. Now, for whatever it's worth, it does appear as though Freeman's Everett Ross will still be returning in the sequel, so fans can at least add that to the growing list of things they do know about Black Panther 2.