Noah Centineo Has Made A Shocking Decision About Masters Of The Universe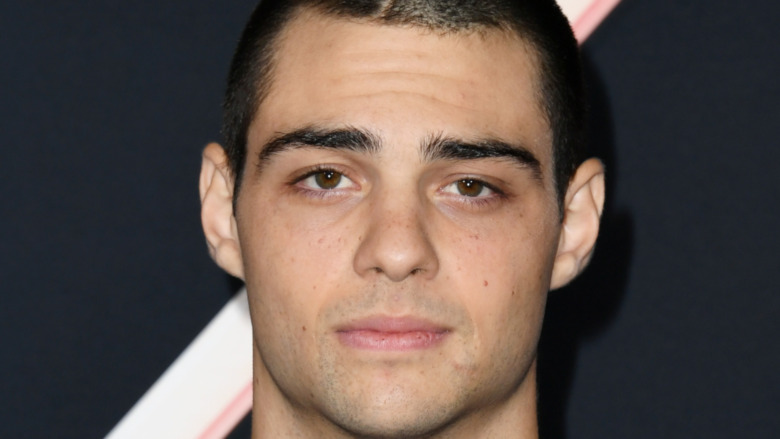 Jon Kopaloff/Getty Images
Noah Centineo, the actor who shot to stardom thanks to the Netflix romantic comedies "Sierra Burgess Is a Loser," "The Perfect Date," and especially "To All the Boys I've Loved Before" and its sequels, has been trying to move on from his heartthrob status by taking on different kinds of roles. He's currently working on the DC superhero movie "Black Adam" opposite Dwayne "The Rock" Johnson, playing super-strong, size-shifting superhero Atom Smasher. After he finishes that, he's attached to a Netflix movie about the GameStop stock debacle from Oscar-winning screenwriter Mark Boal as well as a just-announced CIA spy thriller series from "The Rookie" creator Alexi Hawley. All of these roles are far from his cute boyfriend character from "To All the Boys," Peter Kavinsky.
But the role that was supposed to be the biggest departure from the skinny and sensitive high schooler was one of the earliest starring roles Centineo signed on for –- a long-in-the-works movie adaptation of the eighties cartoon and toy line "Masters of the Universe," for Sony Pictures, which he was first attached to in 2019. He was set to play Prince Adam/He-Man, "the most powerful man in the universe," who's known for his enormous muscles and strapping masculinity. It's a total 180 from the persona Centineo is known for, and he was always a surprising choice for a character who was played by Dolph Lundgren in the previous 1987 live-action version (though Centineo did get ripped for the part).
But it turns out it wasn't meant to be: Centineo is no longer going to don He-Man's chest harness and furry briefs in the film.
Noah Centineo has left Castle Grayskull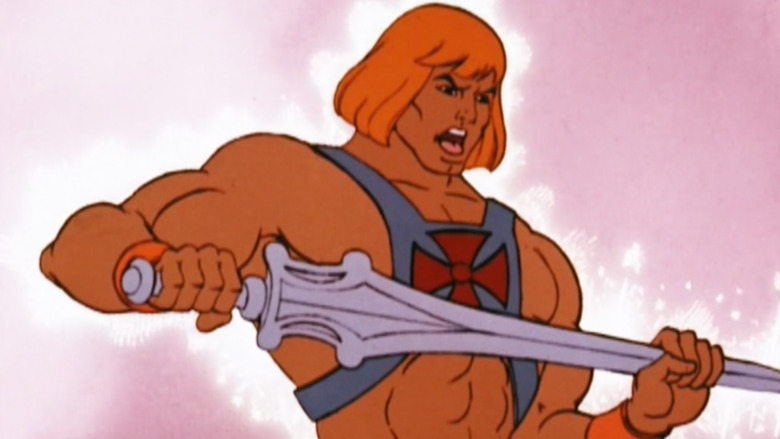 Netflix
Collider reports that Centineo has "exited" the project, which was confirmed by a representative for the actor. No reason was given.
According to Deadline, "Masters of the Universe" was originally scheduled for a December 2019 release before being pushed to March 2021, and then in January 2020 was taken off Sony's release calendar entirely. And that was before the pandemic seismically disrupted production schedules. We're willing to speculate that the busy Centineo may have left the project due to a combination of scheduling issues and script problems. The film has been in development for years, with numerous screenwriters taking cracks at it, including superhero specialist David S. Goyer, Christopher Yost (of "Thor: Ragnarok"), and "Iron Man" writers Matt Holloway and Art Marcum. Currently, "Band of Robbers'" Aaron and Adam Nee are attached to write and direct.
According to Collider, the film's producers are now "back to square one," with no star and no release date or even production start date on the calendar.
The movie may be having problems, but there's another He-Man project that seems to be moving along nicely -– Netflix's animated series Masters of the Universe: Revelation, from creator Kevin Smith. Supergirl's Chris Wood is providing the voice for He-Man/Prince Adam in that one. No premiere date has been set, but it will likely be released this year.