Martin Kove Has Incredible News For Cobra Kai Fans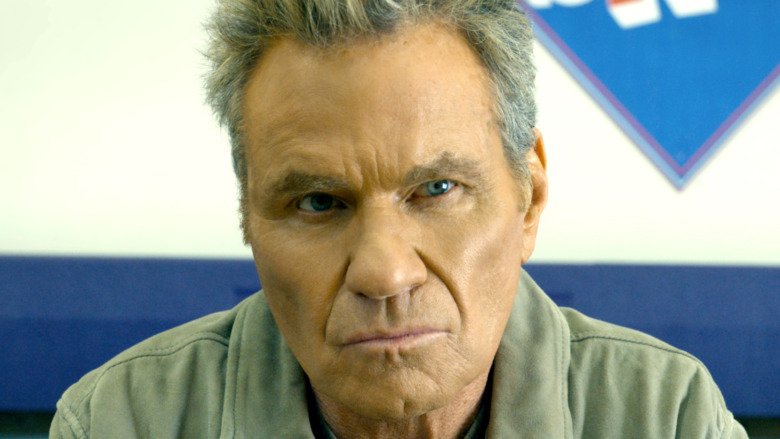 YouTube/Netflix
Season 4 of the newly acquired Netflix series "Cobra Kai," originally a YouTube Original, is well on its way. Fans of the series have been waiting for solid news about the new season ever since Season 3 came out in January 2021. Starring Xolo Maridueña as Miguel Diaz, a boy in need of guidance and a way to defend himself, the series is a spinoff of the original "Karate Kid" movie trilogy that started in 1984. The show features the return of rivals-turned-allies Daniel LaRusso (Ralph Maccio) and Johnny Lawrence (William Zabka), and in Season 2, Martin Kove joined the cast as well, reprising his iconic role as the main antagonist, John Kreese.
Despite the fact that "Cobra Kai" was renewed for a fourth season before the third even premiered, it's been a while since any substantial news has come out about when to expect new episodes. While fans wait, there have been plenty of theories about everything that happened in the first three seasons, along with what might happen and who — such as Terry Silver — might appear in the next season. But now thanks to an update from Kove, fans have a new reason to get even more excited about "Cobra Kai" Season 4, hinting that an official release date might be coming soon.
Martin Kove announces that Cobra Kai Season 4 is done filming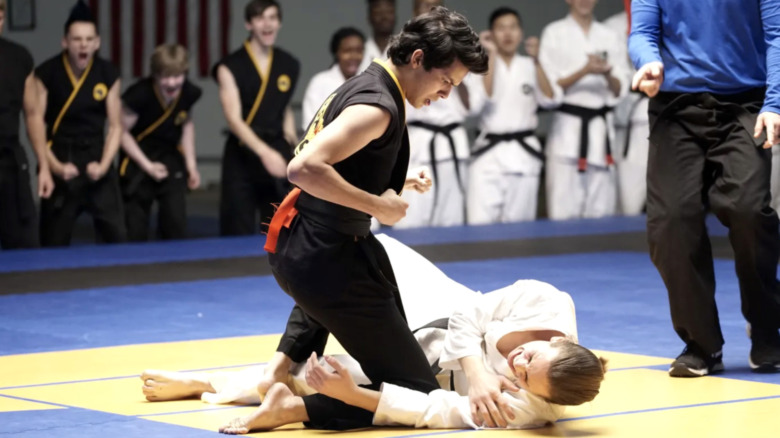 YouTube/Netflix
At the end of February, a script sneak peak confirmed that Season 4 of "Cobra Kai" was starting production. This was great news, but it meant that there was still a long way to go before Season 4 was ready. Now the end of April, Kove has shared in a tweet the best news "Cobra Kai" fans could ask for — that Season 4 of the series is officially done filming. In his statement along with the announcement, Kove thanked the cast and creators, along with a crew that he said is "fearless and shows no mercy," dutifully working through the difficulties of COVID-19. Ending with a message to the "Cobra Kai" fans, Kove said, "the real story has only just begun ... but you know that! So get ready because COBRA KAI ... NEVER ... DIES!" 
As for news on the content or timeline for Season 4's release, Netflix's Chief Content Officer Ted Sarandos announced recently in a Q1 investor video that "Cobra Kai" is one of a few shows to expect in Q4, meaning October, November, or December (Netflix via Collider). It's kind of a bummer, but at least it narrows down the dates for fans. In terms of what will happen to the cast of characters in new episodes, series producer and writer Hayden Schlossberg recently tweeted that "these past few days we've shot stuff that rivals anything we've done. The 'Karate Kid' fan in me can't believe what's going on." Although he gave no details about the story, it's safe to say that expectations are high for "Cobra Kai" Season 4.