Cobra Kai Fans Get The Best News About Season 4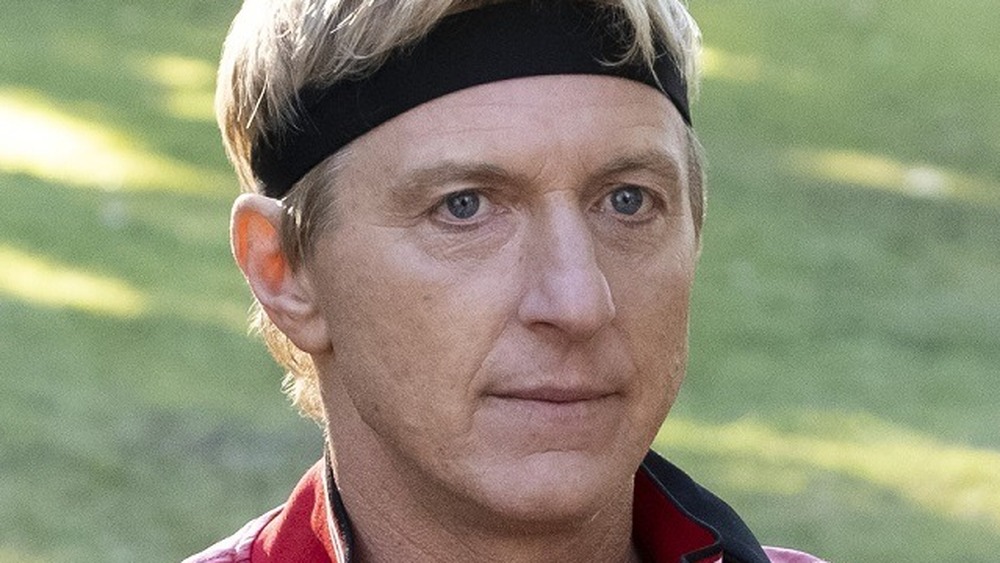 Curtis Bonds Baker/Netflix
We may not have even hit March yet, but Netflix has already given Cobra Kai fans a lot to be thankful for in 2021. On February 26, the streamer's NX On Netflix Twitter account tweeted out an image that is going to have fans of the series crane-kicking for joy.
The pic is of the cover of a script for Cobra Kai season 4, episode 1, which bears the title "Let's Begin." It comes with the caption: "You ready? Lets begin! Season 4 of Cobra Kai is officially underway!" Season 3 may have only just premiered in January, but now we know that season 4 is already in production.
Season 3 of Cobra Kai saw some major upheavals for its characters. John Kreese (Martin Kove) usurped Johnny (William Zabka) to become the head of the Cobra Kai dojo in the aftermath of the massive school brawl that left Miguel (Xolo Maridueña) in the hospital with a broken neck. This led to further conflict among the students of the rival karate schools. In the end, Johnny and Danny (Ralph Macchio) decided to team up to take on Kreese to stamp out his destructive influence on the kids of West Valley High School.
Now that we know that season 4 is currently in production, what should we expect from the upcoming installment, and perhaps more importantly, when should we expect it to drop on Netflix?
What to expect from season 4 of Cobra Kai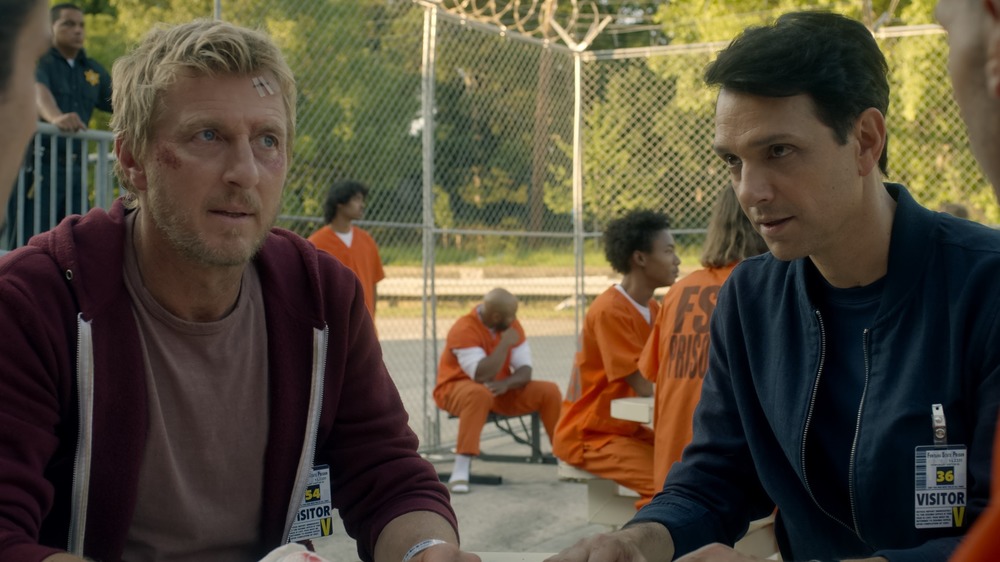 Netflix
With season 4 already underway, do we have any idea of when we might actually be able to see it? Thankfully, yes we do. There's no confirmed release date and likely won't be for a while, but series co-creator Jon Hurwitz did give us a clue back in November 2020. In response to a fan's question about when season 4 will arrive, he tweeted, "I don't have the answer, but would imagine Season 4 will come out roughly a year after Season 3."
So, it seems likely that season 4 will premiere sometime in late 2021 or early 2022. When it does premiere, don't be surprised if the upcoming season introduces yet another former Karate Kid franchise star back into the fold. Terry Silver (Thomas Ian Griffith), the antagonist from The Karate Kid III, was referenced throughout season 3, including at the very end, when Kreese calls in an old favor with a mystery man presumed to be Silver. When asked by Entertainment Weekly whether Silver will return in season 4, Hurwitz gave a coy, but promising answer: "I think you'll have to see if that character returns in season 4."
And there's one more piece of good news to cap it all off: If the creators of the series have it their way, season 4 won't be the last. During an interview with TV Line, series co-creator Josh Heald,said, "We have an endgame in our heads. We've had one for quite some time, and it's not in Season 4. It's well beyond that."
It's a good day to be a Cobra Kai fan.