Here's Where You Can Watch Every Season Of Downton Abbey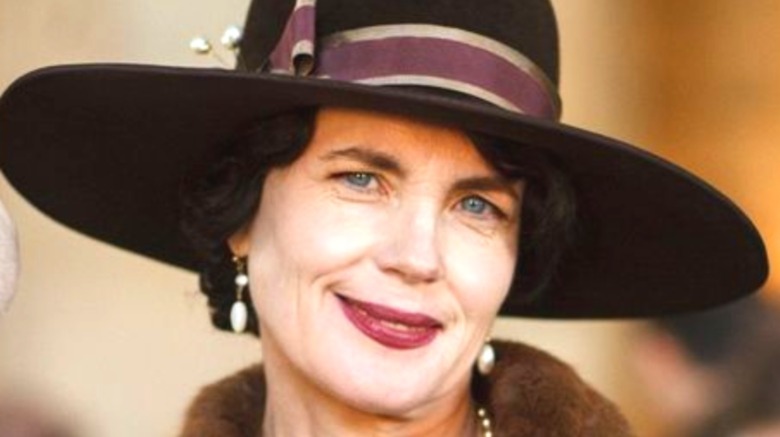 ITV
We may receive a commission on purchases made from links.
If you're fresh off bingeing "Bridgerton" on Netflix and are in the mood for more classy, British angst-ridden TV dramas, "Downton Abbey" might just be your cup of tea — that is, assuming you didn't already catch it during its first blockbuster run.
"Downton Abbey" caused quite a stir when it first debuted on ITV in 2010, and quickly became a huge cultural phenomena across the world. Following its six series run, the show has since been syndicated to over 220 countries, and was even followed by a very successful 2019 movie (which made $194.3 million on a budget estimated to be less than $20 million). 
With a second film set to hit theaters in December of 2021, now's an excellent time to spend your summer in Downton with the Crawley family and their staff, as they all navigate the tumultuous obstacles brought forth by life in the early 1900s. Fortunately for newbies, two major streaming services have the entire series available in their archives, and several more offer the movie for easy viewing.
If you're an Amazon Prime or Peacock user, Downton Abbey is yours to binge!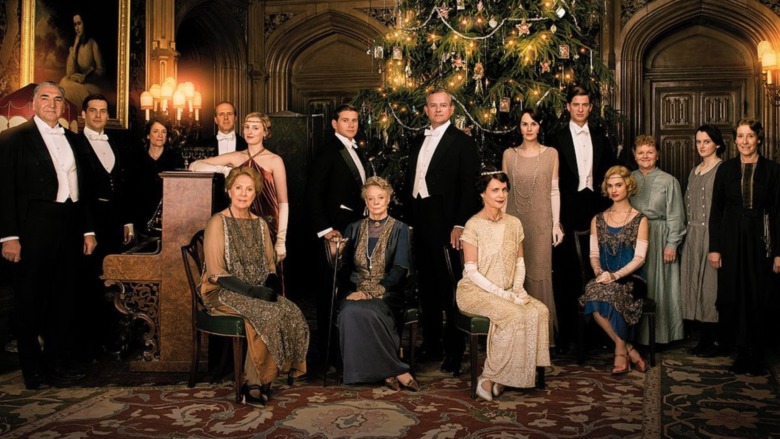 ITV
"Downton Abbey" depicts the complicated and inherent dynamic that exists between the wealthy Crawley family — who are descendants of the Earls of Grantham — and their quirky servants whose lives take place in the downstairs part of the Downton manor. The central characters are the traditional Robert (Hugh Bonneville) and independent American expat Cora Crawley (Elizabeth McGovern), their three daughters — petulant but evolving Mary (Michelle Dockery), socially aware Sybil (Jessica Brown Findlay), and unlucky-in love Edith (Laura Carmichael) — and Robert's mother, the acerbic, always-witty Violet (Dame Maggie Smith). The Crawleys try to cope with the changing times as the 1910s give way to the 1920s, bringing with it upheaval to the social strata of Britain itself.
Downstairs, footman John Bates (Brendan Coyle) and under-butler Thomas Barrow (Rob James-Collier) often feud, as ladies' maid Miss O'Brien (Siobhan Finneran) schemes, and the loyal housemaid Anna (Joanne Froggatt) strikes up a blossoming relationship with Mr. Bates that beautifully evolves throughout the series.
Death, war, major historical events, childbirth, machinations, and chaos intercede, and not every Crawley or servant will live to see the end of the show.
"Downton Abbey" was created by Julian Fellowes, and was originally intended to be a spin-off of his motion picture "Gosford Park." 
If you want to sample "Downton Abbey" in all of its glitzy glory, the whole show is archived for streaming on Amazon Prime, with some of the series also available on Peacock. Several episodes are available for purchase through YouTube, Vudu, and a number of other services. And additionally, the "Downton Abbey" movie is available to watch on Amazon Prime, HBOMax and Hulu.