The Surprising Connection Between The Crown And Downton Abbey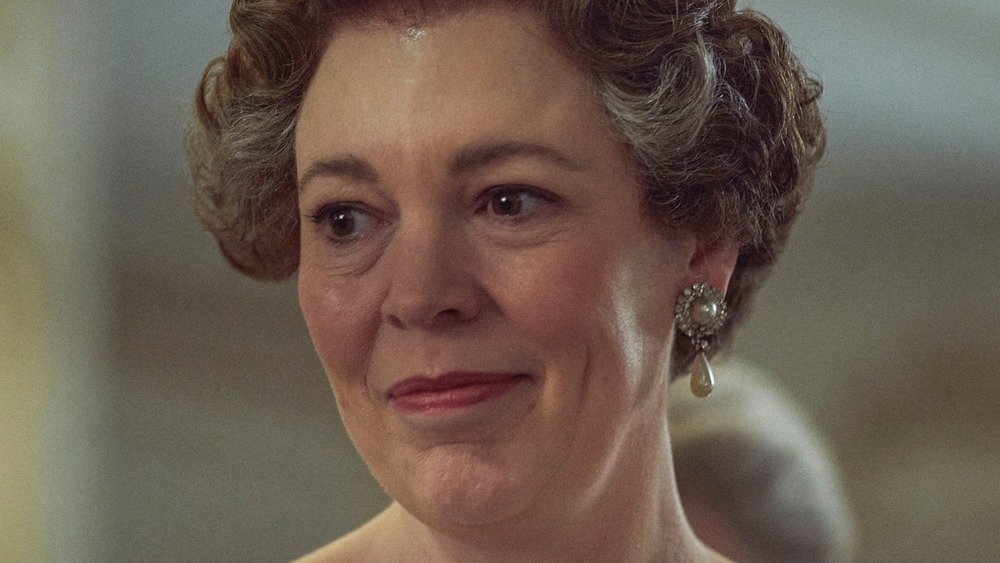 Ollie Upton/Netflix
The Crown and Downton Abbey, two of the most acclaimed period dramas of all time, share a surprising connection even the most devoted of fans may have missed. Viewers of The Crown likely remember Porchie, a recurring character throughout the first three seasons who was a close friend of Queen Elizabeth's. Well, Porchie is Henry Herbert, the 7th Earl of Carnarvon, also known as a member of the family that owns Highclere Castle, a.k.a. the real Downton Abbey.
In The Crown seasons 1-3, Porchie is portrayed as a childhood friend of Queen Elizabeth's who she's still quite close to. In fact, the show hints the pair might harbor unrequited romantic feelings for one another. But in real life, the Queen is actually godmother to Porchie's son, George Reginald Oliver Molyneux Herbert, and the duo were far more likely to bond over their shared love of horses than to harbor any romantic feelings for one another.
During a June 2012 interview with The Telegraph, Porchie's son opened up about his father's friendship with England's queen. "It was a very equal friendship ranging over many interests," he said. "They were from the same generation. They had been through the war. They shared a great love of the countryside and wildlife as well as horses. Whether they were walking at Sandringham, Highclere, or in Scotland, it was always a great obsession."
Yes, Queen Elizabeth loved Downton Abbey just like everyone else did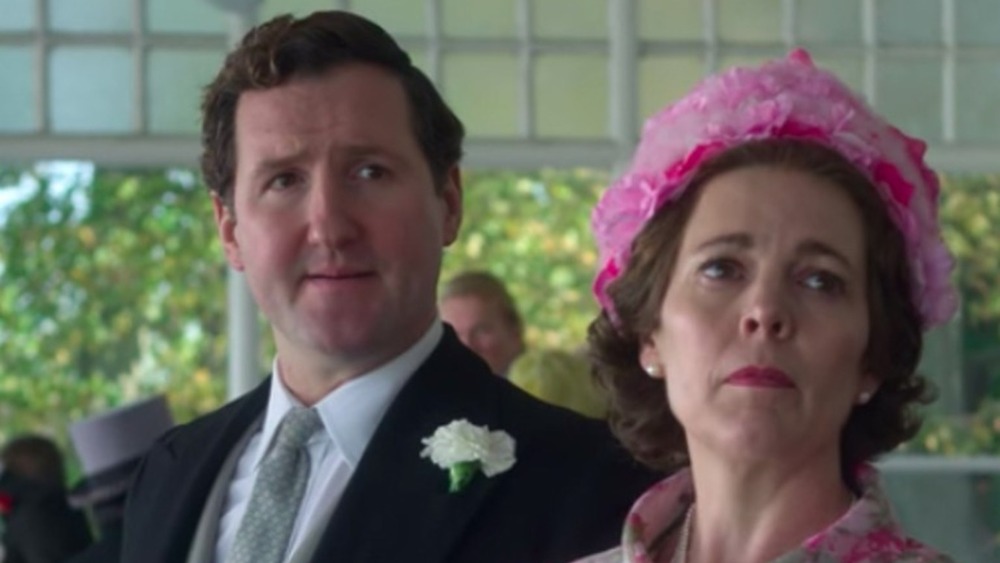 Netflix
Given her friendship with the late Earl of Carnarvon (he passed away in 2001 at the age of 77), it's not surprising that Queen Elizabeth has spent time at Highclere Castle over the years. While Porchie's home hasn't been featured on The Crown, the Queen still visits the family to this day. As a result, she reportedly loved watching Downton Abbey — and pointing out the drama's historical inaccuracies.
And the Queen isn't even the only royal who is a fan of the show: Prince William and Kate Middleton have publicly professed their love for Downton Abbey, too. The royals likely have an easier time enjoying Downton than say The Crown since their connection to the ITV-PBS drama is far more tangential. Even though the Queen is close to the real family who calls Highclere home, her own family is rarely mentioned on the show (although her grandmother was a key character in the Downton Abbey movie).
Ultimately, the worlds of The Crown and Downton Abbey have always been tangled together. From shared actors (Matthew Goode, Harry Hadden Paton) to Porchie's presence on the Netflix series bridging the gap between reality and fiction, these two critically-acclaimed period dramas have so much more in common than the fact that both series center on fascinating aristocratic families.