The Bizarre Rumor Dr. Now From My 600-Lb Life Had To Dispel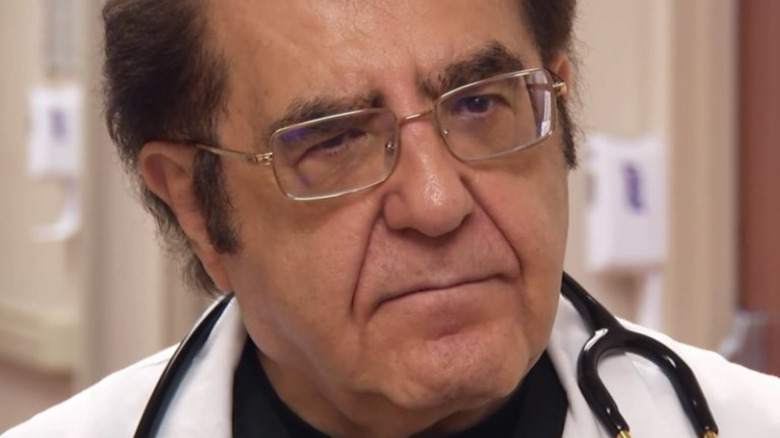 TLC
Bariatric surgeon Dr. Younan Nowzaradan, aka Dr. Now, is the voice of reason and the man at the center of the TLC Network reality series "My 600-lb Life." He has seen a lot of unusual things happen during the course of the filming of the show's nine seasons. From pushy patients to meddling relatives — big successes to extreme lows — Dr. Now has guided person after person through the rigors of weight loss surgery. Through it all, the cameras have chronicled each journey unsparingly and unflinchingly, including the joys, struggles, sorrows, successful transformations, and low points.
But a rumor has circulated recently that has fans of "My 600-lb Life" alarmed. It managed to make the rounds widely enough that the good doctor himself chose to step forward on his Instagram to prevent it from further spreading around the internet. What were fans talking about, and what did Dr. Now say to dispel the rumors before they snowballed into something much bigger? 
No, Dr. Now is not dead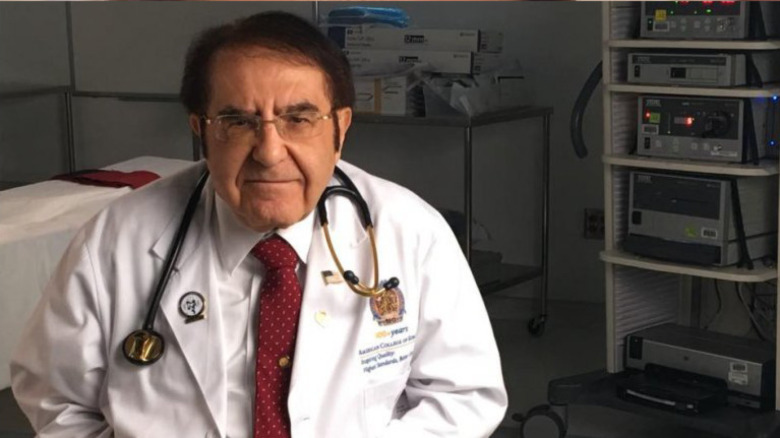 TLC
On April 22, Dr. Now took to Instagram and reassured his followers that the rumors were incorrect — he is very much alive. 
"Thank you for the outpouring of concern! 🥰 I am definitely alive and well and still working to reverse obesity," the post read in part. The doctor explained that he had heard of the false reports from his office while he was at St. Joseph's Medical Center, where he performs bariatric surgeries for the day. Apparently, "My 600-lb Life" fans had been calling trying to confirm rumors about his death.
"I can assure you these headlines are false. In fact, there are many false headlines out there about me, but these are the common tides we navigate and one must keep doing the work we are meant to do," he continued. He then encouraged fans to spread the word that he is still alive.
What is true about Dr. Now is that even at the age of 76, he is still providing consultations and performing surgeries. That's an impressive feat in and of itself.