The Get Down Actor In Early Talks To Play Aquaman Villain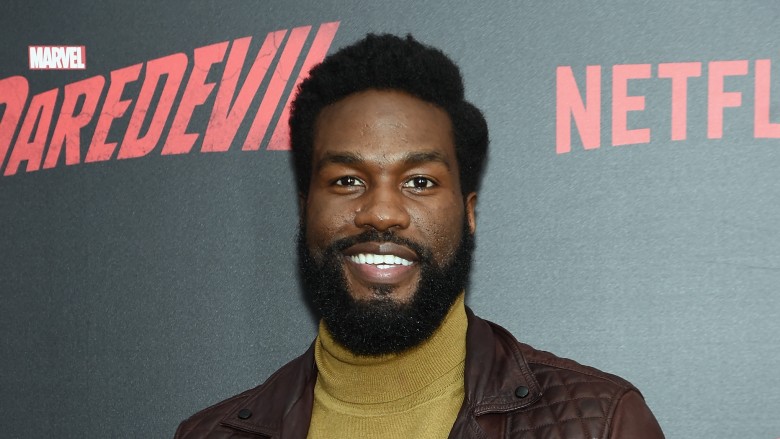 Getty Images
Aquaman has found its villain just a few months before filming is set to begin.
According to The Hollywood Reporter, Yahya Abdul-Mateen II, best known for starring in the Baz Luhrmann Netflix series The Get Down, is in early talks to suit up as Black Manta.
Black Manta is a treasure hunter and mercenary who has been one of Aquaman's greatest enemies. He has a suit that lets him breathe underwater, and is also able to fire bolts of energy through his mask.
In the comics, Aquaman and Black Manta's beef starts after Aquaman's father suffers a deadly heart attack while fighting Black Manta. Aquaman then accidentally kills Black Manta's father while seeking revenge. Later on, Black Manta is involved in a shocking and brutal storyline involving the death of Aquaman's newborn son, which would likely be very controversial if brought into the film.
Wan has been searching for the past few weeks for his Black Manta, according to THR. Abdul-Mateen, who is already set to take a trip to the beach in the upcoming Baywatch reboot, previously got close to joining in another large name franchise as one of the finalists for the part of Lando Calrissian in the young Han Solo film (a role which eventually went to Donald Glover).
Aquaman also stars Jason Momoa in the titular role, Amber Heard as his love interest, Willem Defoe as his advisor, and Patrick Wilson as his villainous half-brother.
Director James Wan has previously said that the movie will be "a classic sort of swashbuckling action adventure, sort of a high seas adventure story."
"It's ultimately a quest story in the spirit of Raiders of the Lost Ark meets Romancing the Stone," he said.
The film will hit theaters on Oct. 5, 2018.