The Commercial Jingle Over 33% Of People Can't Get Out Of Their Head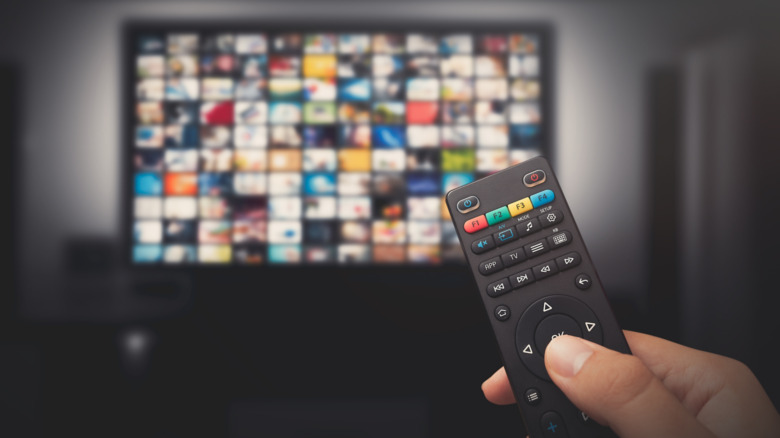 Shutterstock
Commercial jingles have been around since the early years of radio, with the first being the catchy Wheaties tune the brand became known for (via Smithsonian Magazine). Since then, jingles have been utilized to add flair to advertisements, whether on radio, on television, or on the internet. It takes the perfect balance of lyricism, composition, and cleverness to craft the perfect song to take a commercial from fast-forward material to the next viral sensation. And out of the tons of commercials out there, there are some that stand out above the rest and are most likely to leave their mark on you — and get you to buy what they're selling.
While everyone has their own favorite (and least favorite) earworms, we decided to see which was the jingle that tends to leave an impression on most people when they hear it. Looper asked 671 people in the U.S. what classic commercial jingle is most likely to get stuck in their heads, and the results will rock you.
33% of people can't forget this neighborly tune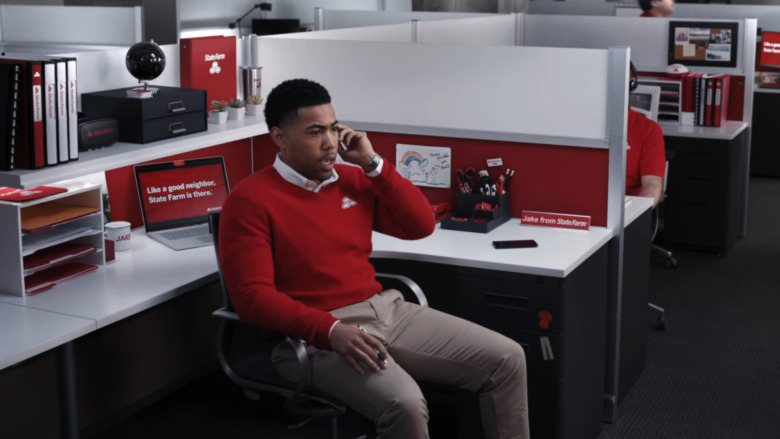 State Farm Insurance
Coming in at the No. 1 spot was the jingle made famous by State Farm: "Like a good neighbor, State Farm is there." A whopping 33.53% of responders voted for the insurance company's iconic tune, which doesn't come as much of a surprise when considering the success they've had with their Jake from State Farm campaign. One thing's for sure — their commercial writers should be making big bucks.
The jingle with the second-highest amount of votes is Kit Kat's "Give Me a Break" with 19.82% of the votes. The catchy tune was written in 1986 and has seen many iterations and covers by celebrities (via Shaping Opinion). Third place goes to the "Baby Back Ribs" jingle made famous by the restaurant Chili's. It earned 17.44% of votes, proving the efficacy of repeating one phrase over and over. Following Chili's is the iconic Folgers Coffee jingle with a nice 11.48% of the votes, then diaper brand Huggies' "I'm a Big Kid Now" at 9.39%, and finally, the McDonald's theme song "I'm Lovin' It" with 8.35%.
While the votes were pretty close, one thing is clear: State Farm has mastered the art of commercial jingles.