Why New Jake From The State Farm Commercials Looks So Familiar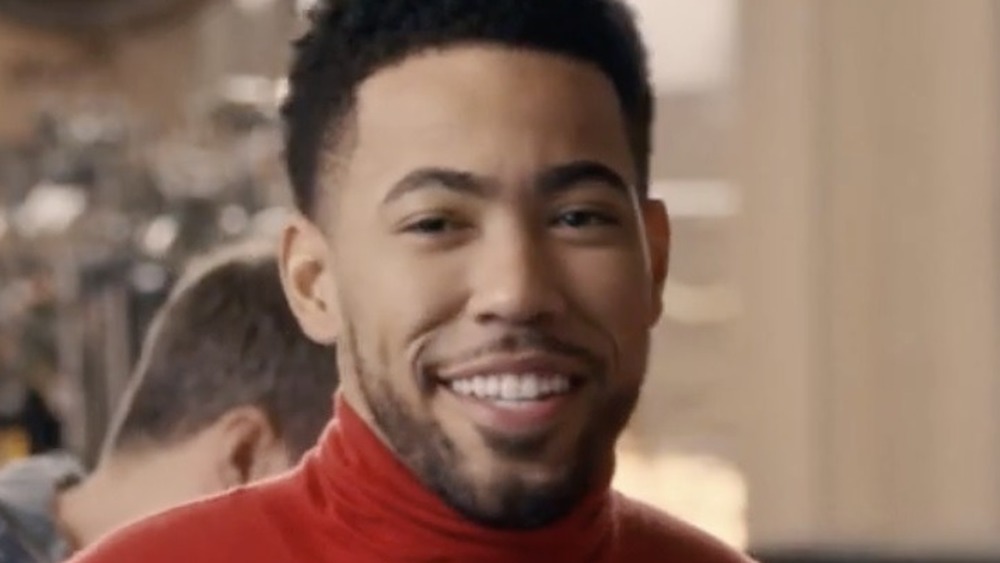 State Farm
Spending millions on an over-the-top commercial is one way to get viewers to keep talking about your brand. Or, on the other hand, you could have a likeable guy in khakis deliver a two-word punchline that embeds itself into people's brains — whether they want it to, or not. 
In 2011, State Farm debuted a commercial showing a man on the phone with "Jake from State Farm" at 3:00 in the morning (AKA the perfect time to sort out your insurance, if you hate sitting on hold). When his wife grabs the phone and asks "Jake from State Farm" what they're wearing, the person on the other end — an actual State Farm worker named Jake Stone — replies with the soon-to-be-immortalized line, "Er, khakis?" 
Nine years later, State Farm resurrected the old commercial, but with a twist. The couple and the State Farm office looked the same, but Jake from State Farm was played by a completely different person. Since then, the so-called "New Jake from State Farm" has appeared in commercials with Paul Rudd — admittedly it wasn't one of Paul Rudd's best on-screen performances – as well as Alfonso Ribeiro (in case you were wondering what happened to the cast of Fresh Prince), and NFL stars Patrick Mahomes and Aaron Rodgers. 
While the new guy in the khakis — whose real name, by the way, is Kevin Miles — is still relatively unknown, he's made enough small appearances that he should look vaguely familiar to most viewers. Born in Chicago, Miles told Forbes that he bought a one-way ticket to L.A. to pursue his dream of becoming an actor, sleeping in his car for a week while he found an overpriced apartment. He's hoping that the State Farm commercials will lead to meatier acting roles. For now, though, here are some places you might've seen him before.
Kevin Miles is still new, but has some decent TV and movie bit parts to his name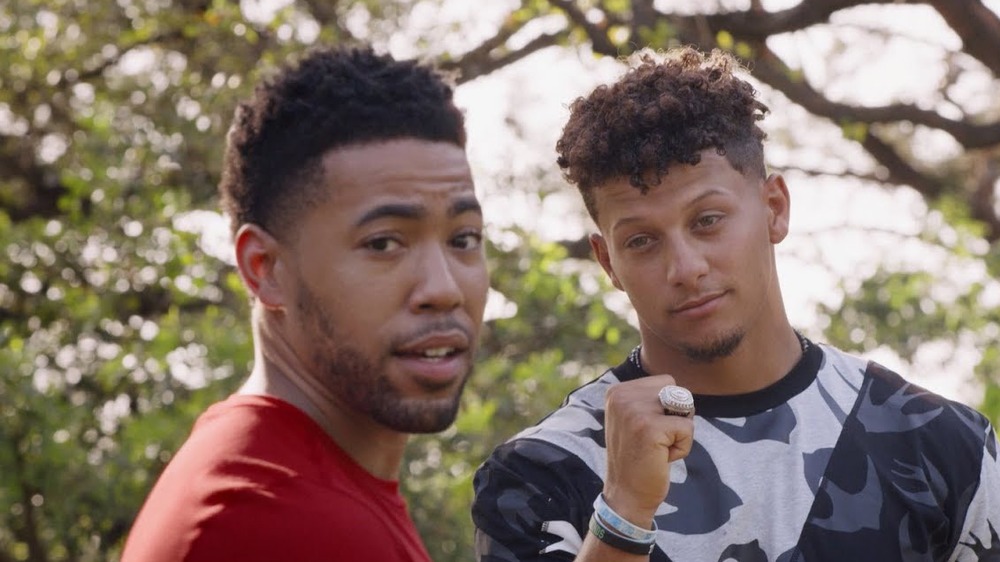 State Farm
Kevin Miles, at this time of writing, hasn't had a breakout film or TV role yet — New Jake from State Farm aside — but he's slowly been appearing in enough notable projects to pave the way for future success. Back in 2013, well before becoming Jake, Miles had a small role in a movie called, funnily enough, Jake Squared (where he was credited as Kevin Mimms). But he didn't play Jake, back then: he played the part of "Cool Party Guy." The following year, in 2014, he played a patron of a lap dancing club in Lap Dance. 
More recently, a year before landing the State Farm gig, he had a lead role in a web series called Underdogs, playing one third of a would-be criminal unit. As far as the small screen goes, he has also appeared in one episode of S.W.A.T. in 2018 – where he played the part of Quincy in the episode "Seizure" – and nabbed a 2020 episode of Criminal Minds, where he was Dan Montgomery in "Rusty." While both of these roles were quite small, the fact that Miles has made it to such major TV programs shows that he's on the way up. 
Kevin Miles is a commercial veteran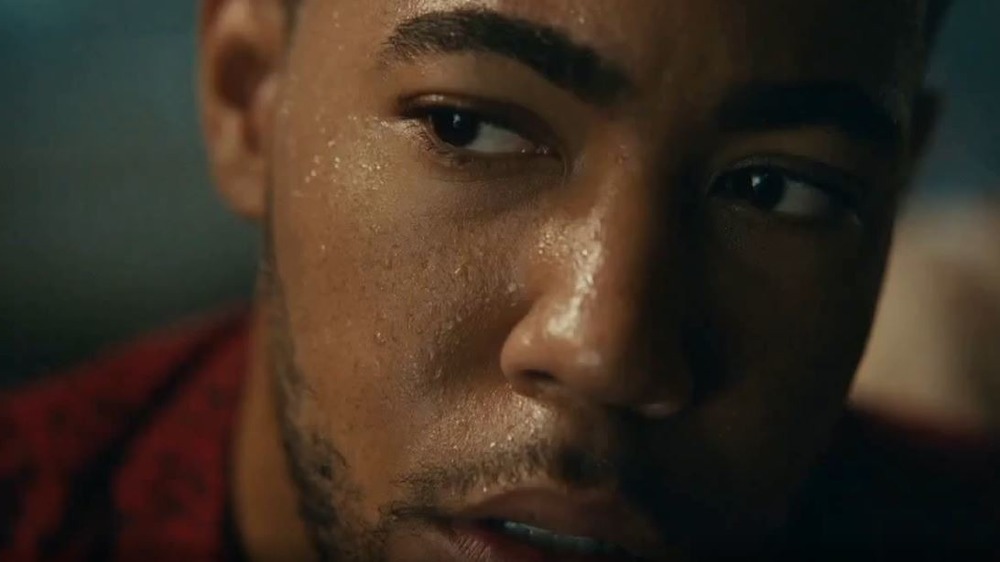 Molson Coors Beverage Company
You might also remember Miles from a time when his winning face was trying to sell you something other than insurance. 
Miles has appeared in an impressive number of ads. He told Forbes that when he first arrived in L.A., he was making money as a food delivery driver, and building up his resume and wages by applying for any acting job he could get. Which means that if you can drive it, eat it or drink it (or even listen to it), there's a good chance that at some point, Miles has tried to sell it to you. His commercial resume includes spots for: Coors Light, psoriasis medication, Hyundai, Panera Bread, Pepsi, Henry's Hard Sparkling Water, Jersey Mikes, Straight Talk Wireless, 5-Hour Energy, Slim Jims, Fantasy Football, McDonald's, Bose, Ford, eBay and Taco Bell.
Despite all this experience, Miles says that it was one person in particular who helped secure him the State Farm job that has made him so recognizable — the wife of State Farm CMO Rand Harbert, who picked him from among the other "New Jake" candidates and convinced her husband. And he's very happy that he was picked: "They're actually really, really good people [...] I want to do it as long as I can," he said. 
So while Miles hopefully has bigger roles ahead of him, don't expect a new New Jake from State Farm anytime soon.