Kevin Hart Gives Borderlands Fans Some Fantastic News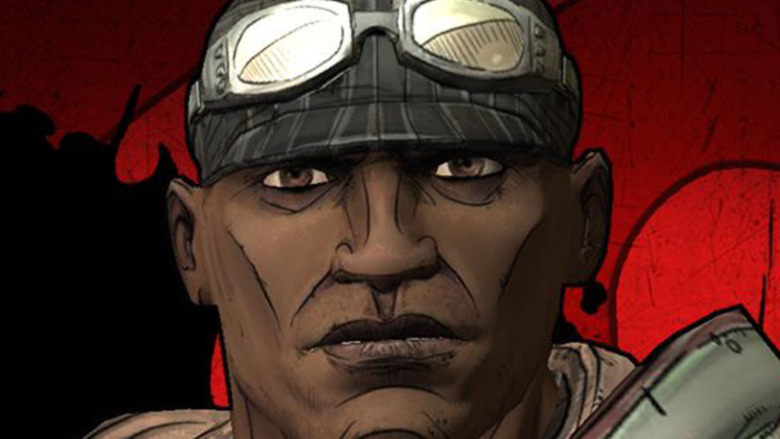 2K Games
In the immortal words of Tom Petty, "The waiting is the hardest part." That's especially true for highly anticipated movies, like the upcoming "Borderlands" film. Based on the hugely popular space western video game series, the "Borderlands" movie has been officially in development since August 2015 (per The Hollywood Reporter). But the hype has been ramping up since the beginning of 2021, with major casting announcements coming out every few weeks. A new announcement from "Borderlands" cast member and standup comedian Kevin Hart should make the wait a little easier. 
Hart has already been announced for the role of Roland, the fan-favorite companion character who shined in "Borderlands 2" before Handsome Jack gunned him down. Hart's costars include: Cate Blanchett, who will be playing the siren-thief Lilith; Jamie Lee Curtis in the role of Dr. Patricia Tannis; Jack Black, who will voice Claptrap; Ariana Greenblatt as Tiny Tina; Florian Munteneau as Krieg; Edgar Ramirez as Atlas; and Olivier Richters as Krom.
With most of the cast assembled, Hart's announcement indicates that the "Borderlands" movie has moved into the next phase.
Borderlands is one step closer to reality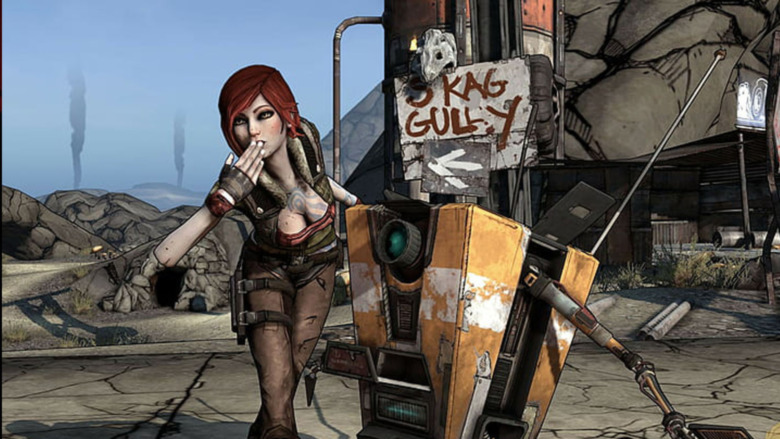 2K Games
On April 27, 2021, Hart announced on Instagram that he had started working on "Borderlands." The post reads, "The 'Borderlands' gang is finally together.... let's gooooooo." Along with the announcement, Hart shared a GIF created from a photo of himself and several cast members posing with director Eli Roth. The graphic shows Hart and Roth with Curtis, Blanchett, Greenblatt, and Munteneau.
Hart's post comes several weeks after production began. On January 7, The Hollywood Reporter claimed that production was set to start in Budapest. On April 1, Greenblatt tweeted the first official set photo from the "Borderlands" movie, with a caption celebrating her official first day of filming.
It's still too early to speculate on a release date for the movie. On average, the time between the beginning of principal photography and a premiere is about 400 days. The earliest possible release window would be summer 2022. However, "Borderlands" is one of the bigger movies in production right now, so it likely will need more time in the cutting room.
With the movie so far away, Kevin Hart's Instagram is the closest fans can get to the world of Pandora. There are certainly worse filters out there.