Borderlands Movie Scores A Marvel Movie Actor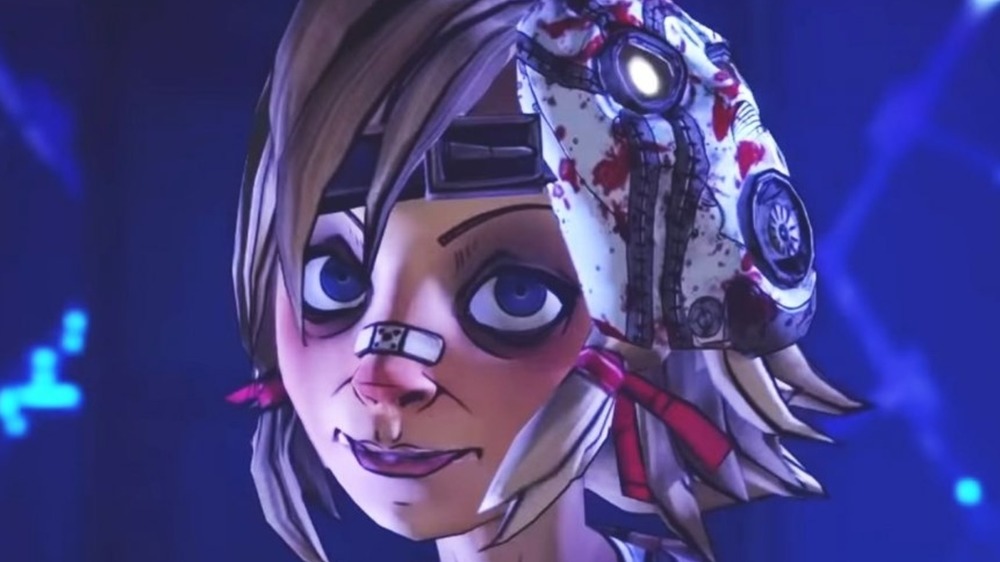 2K Games
Who's ready for a tea party? Because the Borderlands movie, set to be directed by Eli Roth (Cabin Fever), has finally found its Tiny Tina.
Lionsgate is bringing the wacky space western video game series Borderlands to the big screen, and already has several major stars attached, including Cate Blanchett (as Lilith), Jack Black (voicing Claptrap), Kevin Hart (as Roland), and Jamie Lee Curtis (playing Dr. Patricia Tannis). The wildly popular first person shooter is a darkly humorous trip to the dangerous planet of Pandora (not to be confused with the Pandora of James Cameron's Avatar), where an alien Vault of treasure is hidden and guarded by monsters. Once abandoned by corporations, Pandora becomes a hot spot where people of all sorts search for the Vault.
One of the game's most beloved — yet also controversial – characters is Tiny Tina, a 13 year old explosives expert who is just a little unhinged — think Bob's Burgers' bunny-eared Louise, but with more firepower and no parents. In any case, Eli Roth and Lionsgate have announced that Ariana Greenblatt will play Tina, via The Hollywood Reporter. 
Greenblatt's name may not stand out next to the A-list cast surrounding her, but add a little green face paint, and she would be recognizable to any Marvel fan.
The young Gamora actor will play Tiny Tina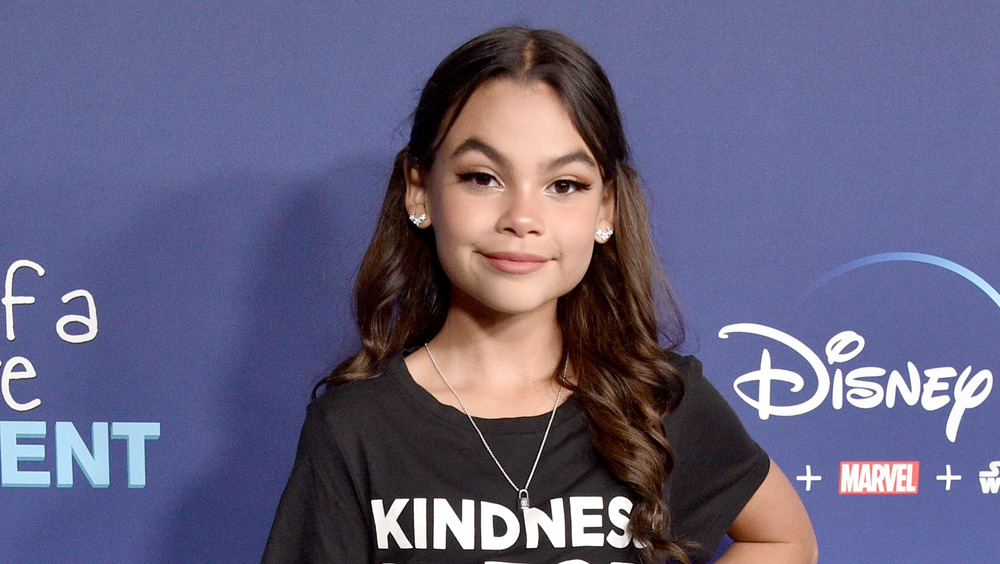 Gregg Deguire/Getty Images
Marvel fans know Greenblatt as the frightened, but spirited young Gamora in Avengers: Infinity War, who was kidnapped, molded, and raised by Thanos — the same tyrant who murdered her family — in a scene that many hailed as one of the film's most intense. Greenblatt was also a regular on Disney Channel's Stuck in the Middle for its two years, has more recently starred in Love and Monsters, and will be in the upcoming musical In the Heights.
In a statement, Roth said, "Ariana is a spectacular new talent in cinema. She has already worked with many of my close collaborators and everyone raves about her. She blew us all away in her audition, and I cannot wait to see her bring the wild, insane and unpredictable Tiny Tina to the big screen. She's going to blow up on screen like one of Tina's grenades."
Playing the wild and explosive Tiny Tina will certainly be a total 180 from the stoic, knife-wielding Gamora, but deep trauma unites the two characters, and Greenblatt has already proven her abilities, in that regard. This time, however, Greenblatt won't literally be green.