Kevin Hart's Big Borderland Movie News Has Been Confirmed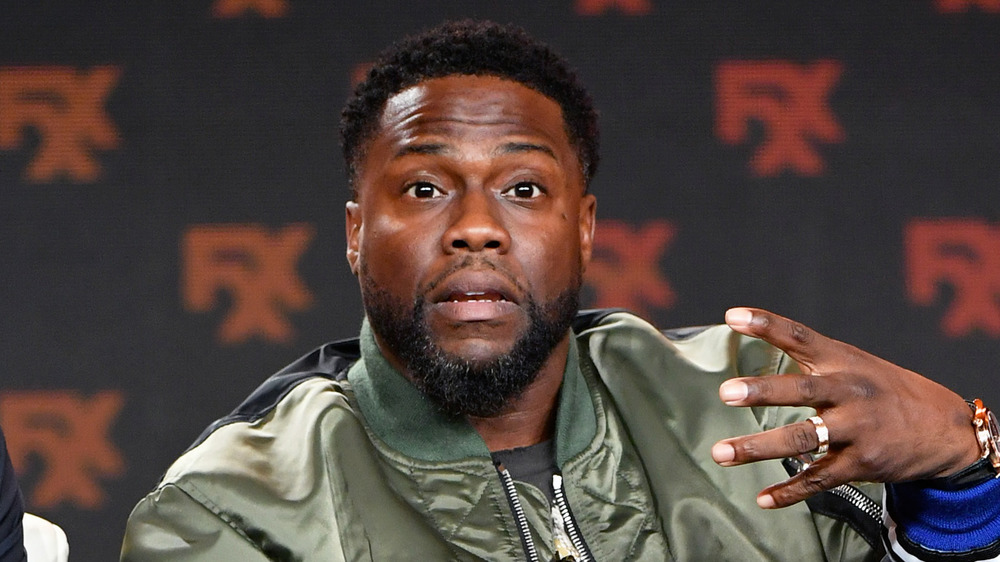 Amy Sussman/Getty Images
Dust off the big guns, wipe the skags off the front of your Catch-A-Ride, and get ready to beat a CL4P-TP in a fit of pure exuberance: Kevin Hart, one of the workingest names in entertainment, has officially signed on to play Roland in Eli Roth's upcoming big-screen adaptation of Borderlands.
Hart's involvement in the project has been rumored for a while now, and The Hollywood Reporter has now confirmed that the 41-year-old actor and comedian has booked passage to the planet Pandora. He joins Cate Blanchett, who was cast as the siren Lilith in 2020. While the inclusion of Roland and Lilith would seem to imply that the first game's co-protagonists, Brick and Mordecai, will also be making an appearance, word has yet to drop as to who might be playing them.
Director Eli Roth expressed his elation at the prospect of working with Hart in a statement, saying "Borderlands is a different kind of role for him, and we are excited to thrill audiences with a side of Kevin they've never seen before. He's going to be an amazing Roland."
Who is Kevin Hart's character in Borderlands?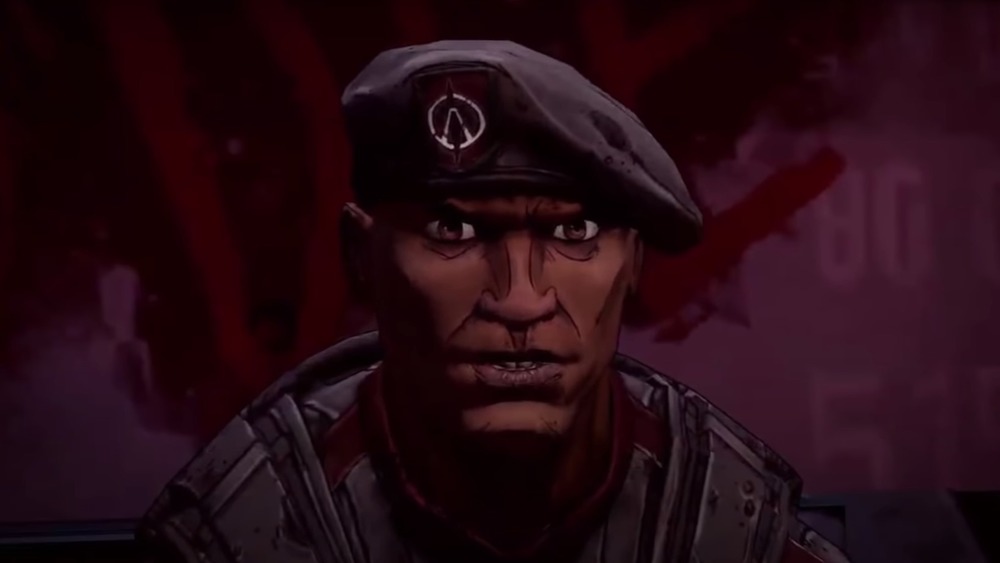 2K Games
So who is Roland, and what makes the role such a departure for Hart?
As presented in the original Borderlands game back in 2009, Roland is a former soldier for the Atlas Corporation's military outfit, The Crimson Lance. Instrumental in the events which lead to the disfigurement of the machiavellian ego monster Handsome Jack, he goes on to form The Crimson Raiders, a mercenary outfit with an affection for loot and a body count that looks like an overseas phone number. With a hair more dialogue than the player character from Doom, he doesn't get an overabundance of character development until the next game, in which he serves as an ancillary NPC and one of the best companions in video game history. By the end of Borderlands 2, Roland has gone the way of all good sci-fi mentors, gunned down by Jack in the line of duty. His semi-deific place in the series' story leads to a town being named after him in Borderlands 3.
Hart's most recent big-screen appearance was in 2019's Jumanji: The Next Level, returning to the role of the avatar Mouse after debuting the character in 2017's Jumanji: Welcome to the Jungle. Whether those chops will come in handy when he's slinging turrets on his way to the Vault remains to be seen.