Is Nick Jonas Really Leaving The Voice?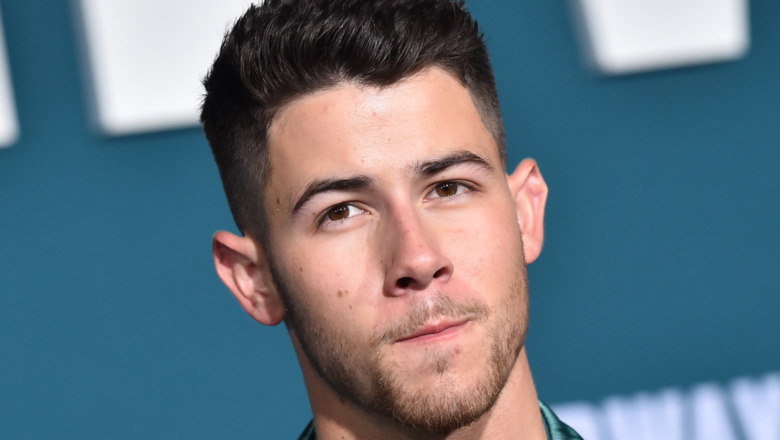 Shutterstock
Being an actor, Jonas Brother, and Judge on "The Voice" means that you're likely in high demand. Nick Jonas naturally juggles a lot of professional commitments, so it makes sense that he's occasionally stepped away from his reality TV duties to work on other things.
The "Chaos Walking" star and musician first took over Gwen Stefani's spot on the hit NBC talent series when she left in Season 18. She returned the next year while Jonas stepped back, only for the musical chairs to rotate once again, so that Stefani left Season 20 and Jonas came back to the show (per Newsweek).
However, a recent tweet from pop star Ariana Grande, backed by confirmation from "Voice" judges and the network, announced that she'll be taking on one of the chairs in the show's next season. Meanwhile, Jonas fans might be heartbroken once again.
Here's what Ariana Grande's news means for Nick Jonas' role on "The Voice."
Ariana Grande is replacing Nick Jonas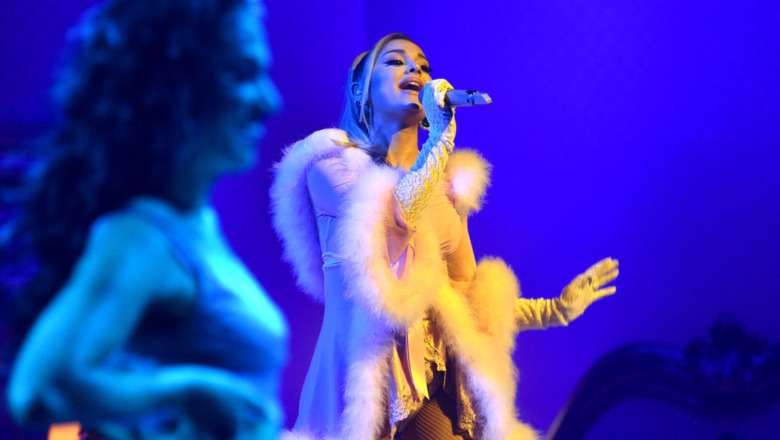 John Shearer/Getty Images
"Problem" and "Thank U Next" singer Ariana Grande helped break the news that she was set to replace Nick Jonas next season via Twitter, where she uploaded a photo of herself sitting by the legendary judge's chair. In the description, she wrote, "@nickjonas we will miss you."
Jonas himself confirmed the news by replying "congrats @ArianaGrande! You're going to kill it next season! Welcome to the family." Meanwhile, NBC released an official statement celebrating Grande's arrival on their long-running reality series.
It looks like Nick Jonas is once again leaving "The Voice" but will still be replaced by an accomplished musician in her own right, much as his arrival on the show made sense after Stefani. Currently, the lineup for the next season will be Ariana Grande, Blake Shelton, John Legend, and Kelly Clarkson. That's equal parts inspiring and potentially terrifying for any contestant on the show.
Nick Jonas may be touring with his brothers again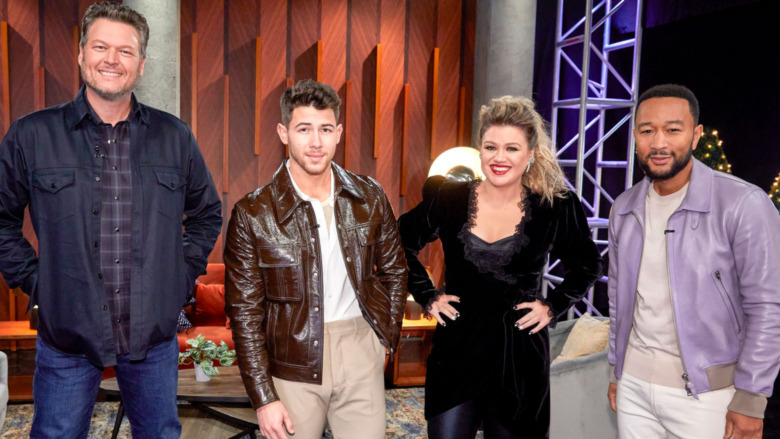 NBC
One question fans might have is why Jonas is leaving the show, but his music commitments might explain why.
Traditionally, Jonas has only filmed "The Voice" during the spring seasons, not the fall, and that scheduling choice works in his favor this year. Jonas released an album earlier this year, "Spaceman," and if concerts come back later in 2021, Jonas can schedule a tour promoting the record without having to book shows around TV appearances.
Another critical detail is that the Jonas Brothers had to cancel a Las Vegas residency last year as a result of COVID-19 (per Newsweek), so Nick may also need to use time this autumn to fulfill his obligations to the MGM Grand alongside a potential solo tour.
According to one anonymous source, however, Nick Jonas likely isn't finished with "The Voice." The source told Page Six that "he isn't leaving for good...Nick will remain on rotation with other stars that have appeared on the show. The chances are he will be back soon" (per Heavy). If it's true, it's good news for the Nick Jonas fandom, and until he returns, they can watch Ariana Grande keep his seat warm in "The Voice" next season on NBC.