Here's Where You Can Watch Every Season Of Reno 911!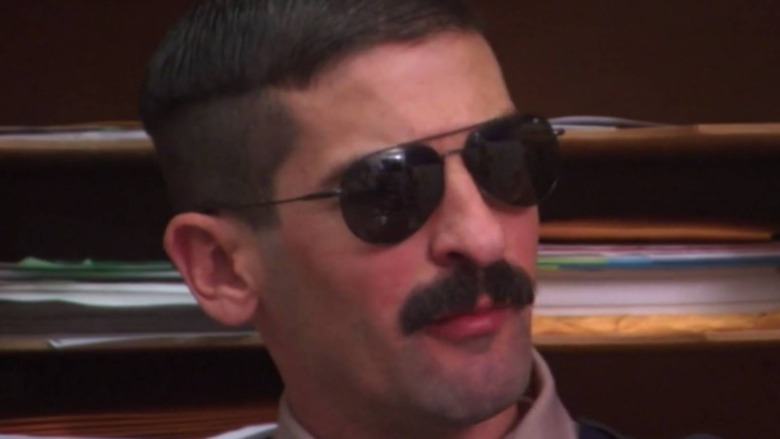 Comedy Central
We may receive a commission on purchases made from links.
As the show that popularized reality television, it was only a matter of time until "COPS" received the parody treatment, which is exactly what happened when "Reno 911!" aired on Comedy Central starting in 2003. The comedy series follows a group of semi-inept police officers who run into an assortment of colorful characters while keeping locals safe in Reno, Nevada. It proved to be a hit with the channel, helping to draw interest in the early 2000s with the help of other high-profile series like "Chappelle's Show," "The Colbert Report," and "Drawn Together."
The series amassed a huge following during its run, allowing it to last six seasons and receive a theatrical film in the form of "Reno 911!: Miami." After a solid run, it seemed like there wouldn't be any more adventures going on in Reno until it was announced that the show was receiving a revival on the short-lived streaming platform Quibi. With season 8 of "Reno 911!" in the works, now's the perfect time to revisit the show with Lieutenant Jim Dangle (Tom Lennon) in all of his short-shorts glory. Here's how you can watch everything related to the cop comedy before the new season comes out. 
HBO Max has most of what you'll need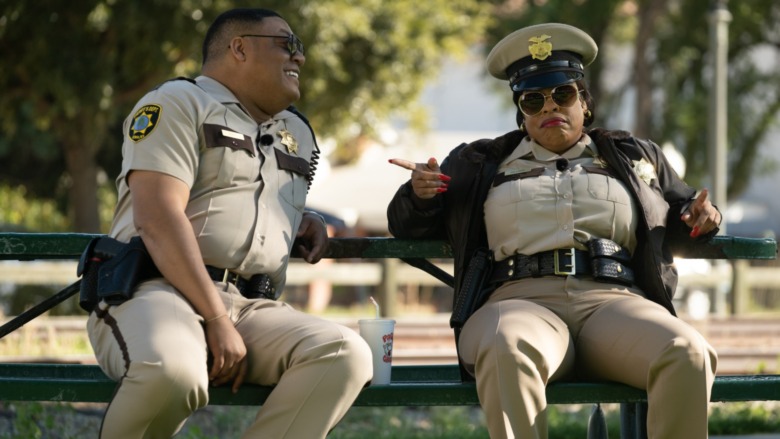 ViacomCBS Global Distribution
When most people get in the mood to binge-watch "Reno 911!," they want the original six seasons that aired on Comedy Central. For that, you're going to need a subscription to HBO Max, which has all of those episodes available to watch. All 88 original episodes are there for you to laugh yourself silly, but if you don't feel like getting another subscription, you can purchase a box set of the first six seasons on Amazon for as low as $27.49. 
The packaging on the box set may say "Complete Series," but that's because it came out before the show's revival. If you want to watch the Quibi episodes, then you're going to need to head over to The Roku Channel. After Quibi went under, all of its programming moved to The Roku Channel, so you can watch Season 7 there (via Roku Blog). It's also where you'll be able to find Season 8 when it eventually comes out at an unspecified release date. 
Then there's the little matter of "Reno 911!: Miami," which you can watch over on Starz. With a Starz subscription, you can watch with any of the various add-ons through Hulu, Amazon Prime, and Philo. Of course, considering that the movie came out nearly 15 years ago, you can just rent it for a more affordable price. Amazon Prime has it available to rent for just $3.99. 
While that's sounding like a lot of money, we have a bit of a life hack you can use if you want. Comedy Central has episodes of "Reno 911!" free to watch on its website. You don't even need a cable login, so if you have a "Reno 911!" itch you just have to scratch, it makes for a good workaround.