Why Dale Sawyer From NCIS Looks So Familiar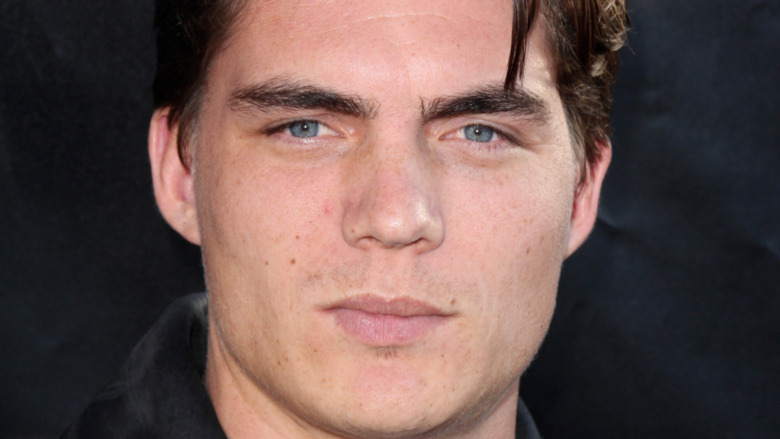 Shutterstock
"NCIS," now in its 18th season, has remained one of the most-watched shows on television since its premiere in 2003. Week after week and year after year, fans continue to tune in to follow Special Agent Leroy Jethro Gibbs and his team of investigators. While most of the show's run has featured a team of steady cast members, including Mark Harmon, David McCullum, Sean Murray, Brian Dietzan, and Pauley Perrette, the enormously successful drama has allowed many new actors to join its ranks.
One of the newest additions to the "NCIS" team is Agent Dale Sawyer, who first appeared in Season 18, Episode 11. Sawyer is cocky and a bit abrasive, and somewhat of an antagonist to Nick Torres (Wilmer Valderrama). Sawyer has certainly brought a new element to the "NCIS" squad, and fans are excited by the new addition. But who is the handsome young actor behind the new role? 
Agent Dale Sawyer is played by Zane Holtz
Agent Dale Sawyer is played by Zane Holtz, and this actually isn't his first time appearing on "NCIS." The Vancouver native first appeared on the show in a bit role in Season 10, Episode 19, as Navy Petty Officer Third Class Kevin Wyeth, clearly impressing showrunners enough to bring the actor back nearly a decade later. 
Holtz has been acting since he was a child, with his first onscreen role in a Season 2 episode of "CSI," and later appearing in an episode of "Judging Amy." Later, he had his first film role as Barfbag in the 2003 adaptation of Louis Sachar's classic YA novel, "Holes."
After a few years away from acting, Holtz returned in 2007 in the short film "Smoke." He had two big screen appearances in 2010, with "Percy Jackson and the Olympians: Lightning Thief," and the "Twilight" parody film "Vampires Suck." Holtz would go on to star in ABC Family's "Make It or Break It," a show about the competitive world of gymnastics, and later appeared in the film adaptation of the popular novel "The Perks of Being a Wallflower."
Zane Holtz's career took off with From Dusk Till Dawn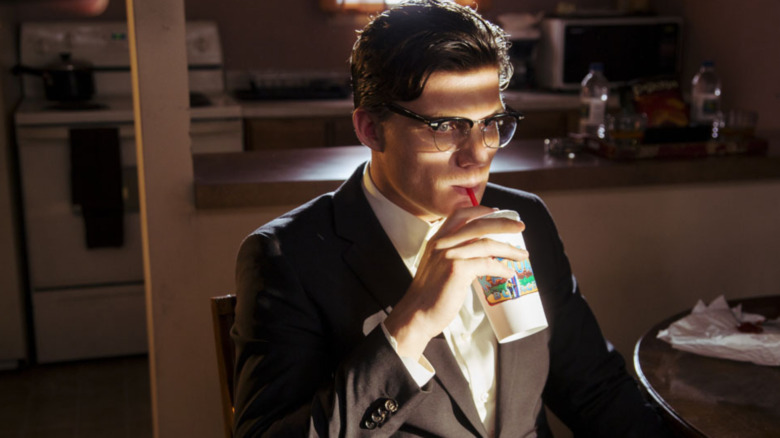 Miramax Television
Zane Holtz had his breakout role in supernatural horror drama "From Dusk Till Dawn," alongside his future "NCIS" costar Wilder Valderrama. Airing from 2014-2016, the show follows Holtz as Richie Gecko, who, with his brother Seth (DJ Controna), is on the run from the FBI and fighting for survival. The series is an adaptation of the 1996 cult film of the same name; Robert Rodriguez directed both, and the film's original screenplay was penned by the iconic Quentin Tarantino.
Many fans will also remember Holtz from his role as K.O. Kelly in the short-lived "Riverdale" spinoff, "Katy Keene," where he played Katy's love interest and had dreams of becoming a professional boxer. Holtz got to try out his skills in the ring when he appeared as Kelly in an episode of "Riverdale," squaring up against protagonist Archie Andrews.
Zane Holtz has built an impressive resume leading to his casting as Agent Dale Sawyer. With no sign that the show is anywhere near its end, we hope his character sticks around.