Falcon And The Winter Soldier Star Hints At Eli Bradley's MCU Future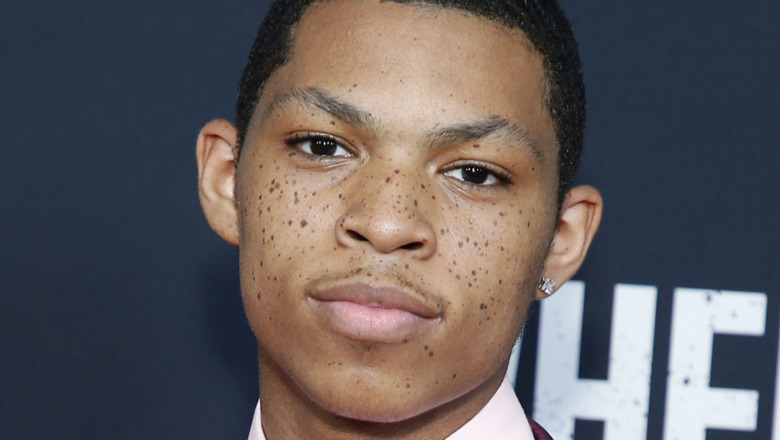 John Lamparski/Getty Images
"The Falcon and The Winter Soldier" has been a beloved addition to the Marvel Cinematic Universe. Like all MCU installments, the series is carefully intertwined with the rest of the universe. It connects closely to the "Captain America" trilogy, with Bucky (Sebastian Stan) and Sam's (Anthony Mackie) best friend Steve Rogers' (Chris Evans) presence felt throughout the entire series. Additionally, like all of the MCU's Phase Four, the series explores the ramifications of The Blip and just how much chaos 50% of the world's population suddenly reappearing can cause society. 
"The Falcon and The Winter Soldier" has also been praised for its realistic and nuanced portrayal of race relations in America. The series marks Isaiah Bradley's introduction to the MCU, as a World War II super soldier who was just as brave as Steve but scorned and forgotten by his country because he's Black. The show's finale shows Bradley rightfully getting the acknowledgement he deserves. However, it's Bradley's grandson, Eli, that has many fans excited about the future of the MCU.
Eli Bradley could return as a member of the Young Avengers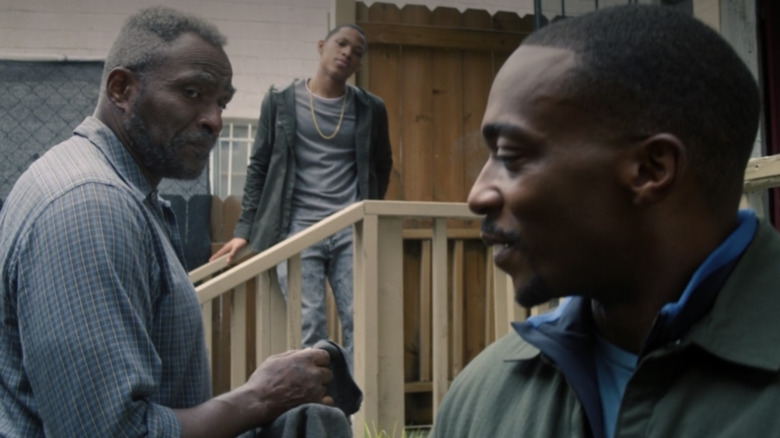 Marvel Studios/Disney
Eli Bradley doesn't currently have much of a fleshed-out role in the MCU , but if the comics are any indication, this won't be the last time we see him.
Elijah Richardson, also known for his work on "When They See Us" and "New Amsterdam," is the actor behind the younger Bradley, and he's hinted to fans that the character may be back, too. In a new Instagram post by Richardson, he shares a photo of him and Isaiah Bradley actor Carl Lumbley, saying, "This may only be the beginning of Eli Bradley!"
In the original comics, Eli Bradley, who received his grandfather's super soldier abilities via blood transfusion, becomes the hero Patriot, an integral member of the Young Avengers.  While no Young Avengers projects have been announced yet, the introduction of The Scarlet Witch's sons Wiccan and Speed in "Wandavision," and the upcoming "Hawkeye" series on Disney+ with Kate Bishop (Hailee Steinfeld) training to take over her father Clint's mantle, it seems like Kevin Feige and co. have something in the works.
While we'll have to wait to find out if we'll be seeing Eli Bradley again, we're pretty confident that Patriot will be appearing on our screens sometime in the future, and we couldn't be more excited.