Hailee Steinfeld Gets Candid About Playing Kate Bishop In Hawkeye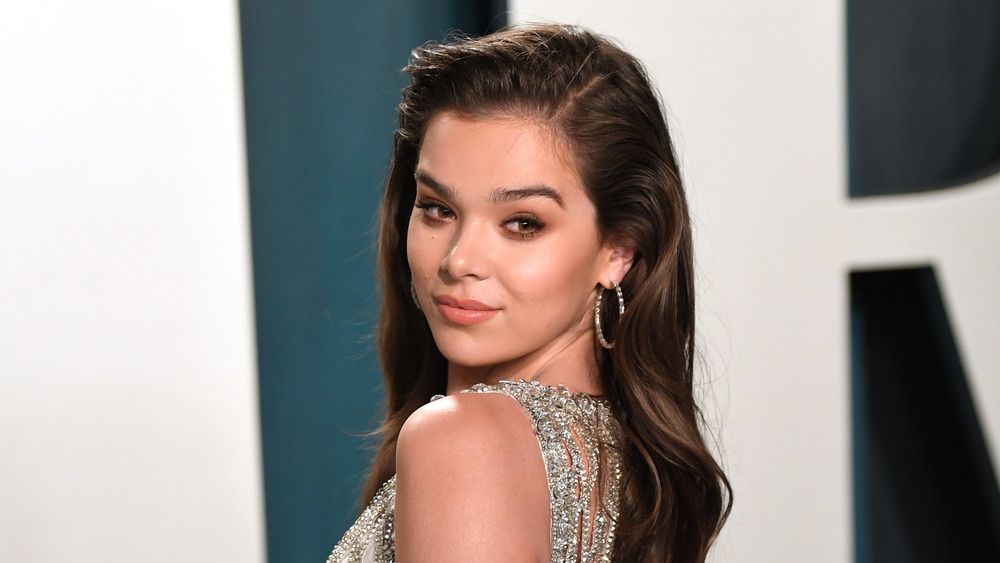 Karwai Tang/Getty Images
Fans of the Marvel Cinematic Universe should be pretty darn excited that Hailee Steinfeld has been cast as Kate Bishop for the Hawkeye series on Disney+. Honestly, she's pretty much Pitch Perfect for the role. As an actor, Steinfeld has got some True Grit. If nothing else, she's got a great poker face — sorry, no third title pun — because she's had to keep her casting under wraps for more than a year. Steinfeld was first tied to the Kate Bishop role in September 2019, though nothing was ever confirmed until December 2020, when Steinfeld was spotted in costume as Hawkeye began filming in New York.
For those unaware, the Kate Bishop character joined the Young Avengers in Marvel Comics following an attack in New York's Central Park. She eventually takes up the mantle of Hawkeye and works alongside Clint Barton, the character who originally held the codename (and is played by actor Jeremy Renner on the big screen in various MCU films). 
Al of this excitement has got fans wondering just how Steinfeld feels about bringing Kate Bishop to life.
Hailee Steinfeld says it's an honor to play Kate Bishop in Hawkeye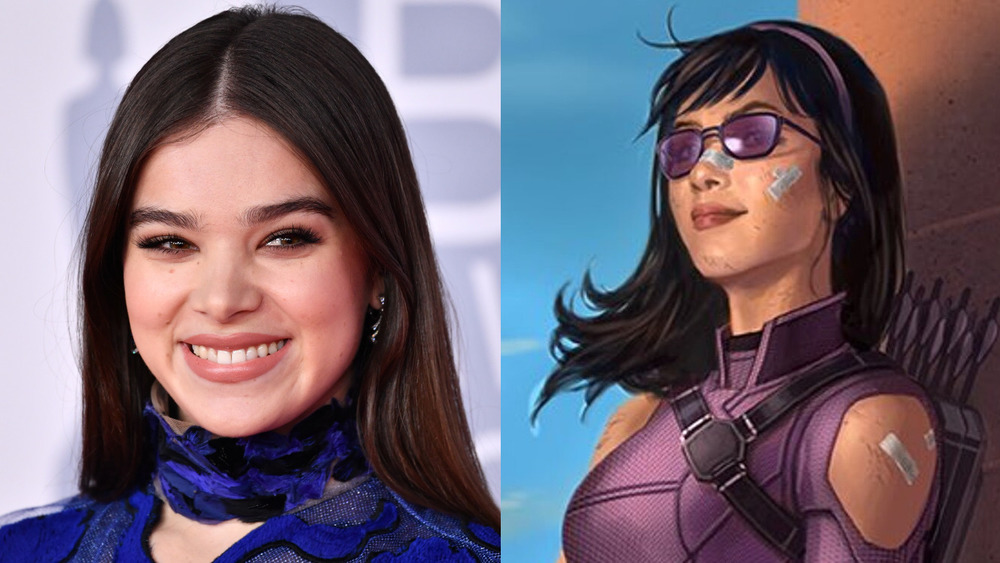 Gareth Cattermole/Getty Images & Marvel
Hailee Steinfeld is pumped to be taking on the role of Kate Bishop in Marvel's Hawkeye series on Disney+! She recently chatted with Fandom about a number of things and touched on her foray into the MCU, saying she was happy to finally be able to spill the beans. "It's amazing, my god, to finally be able to confirm!" Steinfeld said. "It's such an honor to be playing this role. I'm so, so excited about it."
According to Fandom, Hawkeye began filming "under [COVID-19] restrictions and guidelines" and Steinfeld expressed how happy she was to be able to work again, having previously been unsure "if that was gonna happen for a while." All in all, "excited" was clearly the word of the day. "I'm excited for people to see it... I'm excited to see it!" Steinfeld said.
In addition to Steinfeld's role, some additional Hawkeye casting was recently confirmed.